The Holy Rosary Church, also known as Kalawar (derived from Portuguese: Calvario), is a Roman Catholic church in Bangkok. It is located on the east side of Chao Phraya River, in Samphanthawong area. The church was built to accommodate Portuguese Catholics merchants and missionaries who came to settle in the area after the fall of Ayutthaya. There were multiple recontructions and renovations since. The current version is in Gothic Revival style.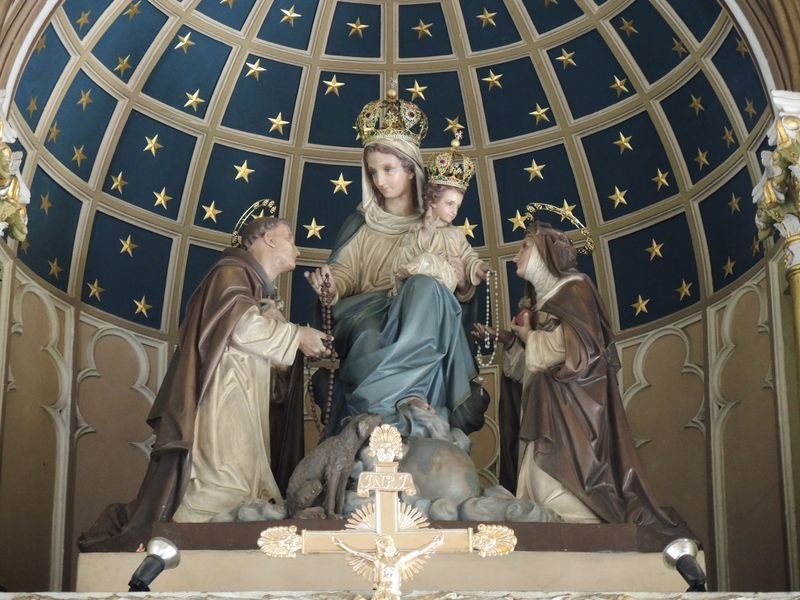 The Portuguese communities were factured into 2 groups having different leaders. One group was led by Father Jacques Corre who decided to settle the community on the west bank of Chao Phraya. It is now the location of Santa Cruz Church and the community of Kudi Chin. Another group decided to settle on the eastern bank or currently the location of the Holy Rosary Church.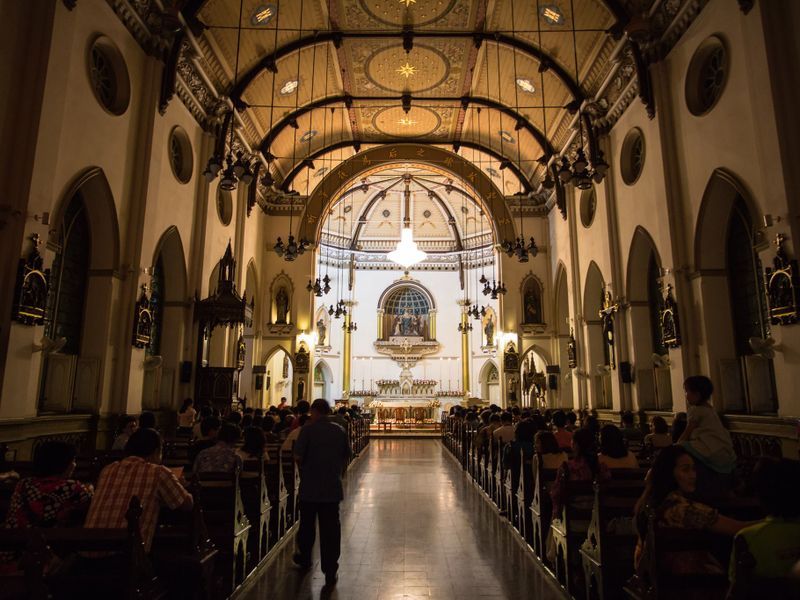 A church was first constructed in 1787 in a stilted wooden structure. The residents gradually worked together with the French priests to establish the Catholic mission. Eventually, the Portuguese community was dispersing while having Chinese immigrants replaced and later became the majority of the those who attended the church.
In 1838, there was a renovation of Holy Rosary church to replace the old one who was badly damaged. It was consecrated on 1 October 1839. By 1890, Father Desalles found that the church was in a disrepairment so he arranged a reconstruction of a new church. It took around 7 years to complete the new version which largely remains the current one as we see today.
TakeMeTour's Review
The Kalawar church can be easily seen when you ride the Chao Phraya Express boat. The church is situated a few stations after Sathorn pier. The church is not the largest, but it is one of the most unique and stunning ones that are on the river bank. At night, you will see it being all lighted up in fancy lighting. As catholics are a minority group in Thailand, locals might not know the church very well if they're from far. The community around the church is very friendly and laid-back. They got their portuguese legacy in a form of dessert called "Kudi Chin". Visitors can visit the church for free and it might be a good idea to wander around the community too.