A large shopping center MBK or what Thai people called Ma Boon Khrong is an eight stories building equipped with over 2,000 shops, restaurants and many other service shops inside, as well as Tokyu department store.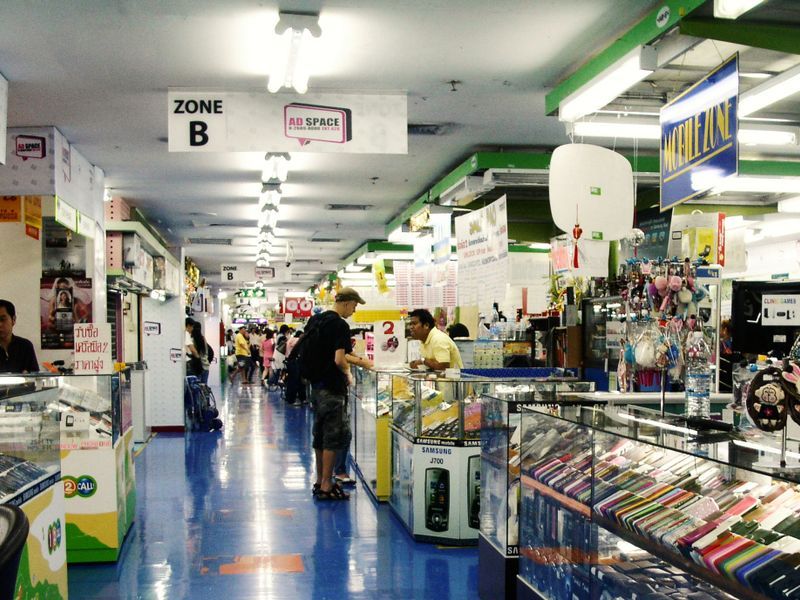 Operated since 1985, MBK was the largest shopping mall in Asia at that time. It was built on Chulalongkorn's land with leasing contract, renewed in 2002. Sirichai Bulakul, the owner of MBK has named MBK after his parents' names, "Ma and Boonkhrong". He has also built their statues and placed it on the ground floor at MBK.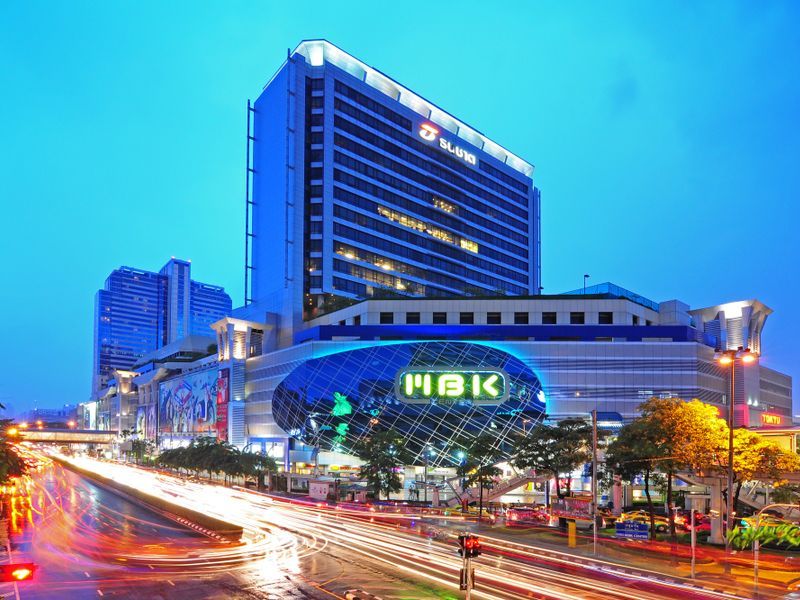 MBK Center is a very popular shopping mall among tourists. Nevertheless, many of Thais also go there to look for low price merchandise. More than 100,000 people visit MBK Center per day, according to the management report of MBK Center.
Due to its location in the city center, right next to BTS National Stadium Station, near Siam area, many visitors are mostly Thai teenagers. It is surrounded by many other shopping malls, such as Siam Discovery, Siam Center and Siam Paragon, connected by elevated walkways. Across the MBK, there is also Bangkok Art & Culture Center open for a free visit.
TakeMeTour's Review
MBK Centre has long been the symbol of Siam area. Locals, mainly youngster, still do go there for entertainment such as bowling, karaoke, cinema and restaurants. The complex gives the more down-to-earth vibe where you can easily find something to buy at an afforadble price. You can also find souvenirs like printed shirts or Muay Thai boxer here similar to those in Chatuchak market.