Chatuchak Market is one of the most popular shopping place, where nowadays, more than hundreds of thousands of tourists visit each weekend. Over the last 70 years, Chatuchak Market was only a small market in Bangkok. Today, many things have been changed.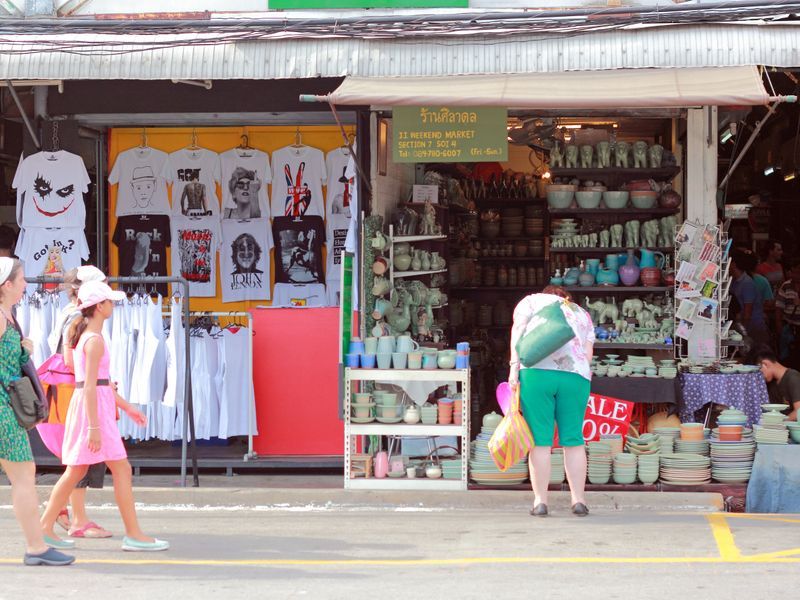 There are more than 8,000 shops and stalls operate on this 35 acres (68-rai) of Chatuchak land. Every weekend, Chatuchak Market receives more than 200,000 visitors coming to look for good deals here. Shopaholics would say that you can find almost anything on sale here, although some of them may not be the best price. Nevertheless, it is recommended for those who have time in Bangkok on weekend to go to Chatuchak Weekend Market. You will definitely love it!
At Chatuchak, you can almost find anything that you can think of. You will find quite a wide range of products that are sold here, such as Moroccan lamp, an antique wooden cabinet or a pair of vintage jeans. Do not be surprise, you may even see a python!
---
TakeMeTour's Review
Falsely believed that it's only for foreginers. Many many Thais love shopping at this market (where you can find just about ANYTHING!) especially the youngsters as it requires sweat and lots of walk! Most Thai teenagers come here with their friends regardless of their desire to shop!
---
Tours to Chatuchak Market