With Michelin Guide announcing Thailand to be the latest country to have restaurants rated with their Michelin Star system, Thailand's food scene has never ever been this exciting! Some have already speculated the list of candidates for the Michelin Star-worth.
It's no doubts that these speculated restaurants have made it to Asia's Best 50 Restaurants this year in 2017. But how many are often visited by locals?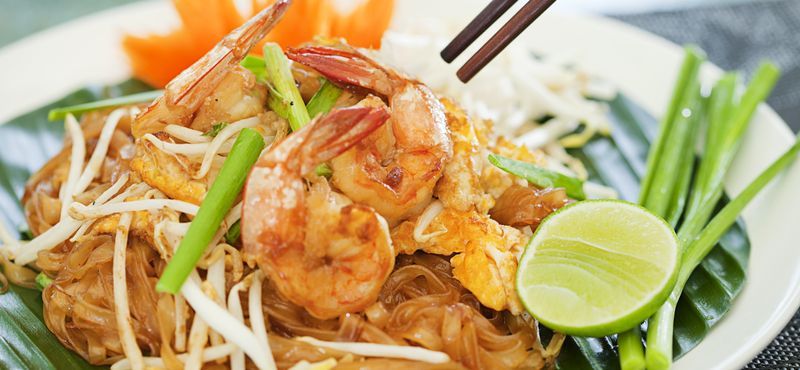 Michelin 1-Star Restaurants (A very good restaurant in its category)


7. Jay Fai (Thai)
11. (French with Japanese influences)
TakeMeTour's Tip:
The only starred street food in the first-ever Michelin Guide Thailand, Jay Fai has been dishing out for over 30 years the kind of food Thai locals eat daily. For a taste of what Thais really eat, head to the Old Town area for Jay Fai. It's only a few steps away from Wat Radchanaddaram (Metallic Castle).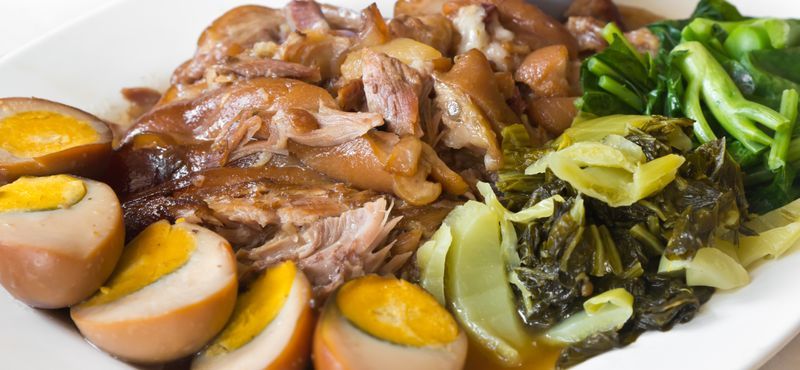 Though restaurants in Bangkok have yet to reach 3 Michelin Stars (Exceptional cuisine, worth a special journey), we believe they will in a couple of years. For now, enjoy the starred restaurants listed above and the special Michelin Guide Thailand Bib Gourmand restaurants.
Michelin Bib Gourmand Restaurants (Exceptionally good food at moderate prices)
1. Ann Guay Tiew Kua Gai (Roasted Chicken Noodles)
2. Baan Yai Pad Thai (Pad Thai Cooked on Charcoal Stove)
3. Chakki (Noodles in Gravy Sauce)
4. Charoen Saeng Silom (Braised Pork Leg)
5. Elvis Suki Soi Yotse (Dried Sukiyaki)
6. Go-Ang Kaomunkai Pratunam (Chicken Rice)
7. Arunwan (Pork Noodles)
8. Guay Jub Ouan Pochana (Rolled Noodles in Soup)
9. Guay Tiew Kua Gai Suanmali Khlang Hospital Intersection (Roasted Chicken Noodles)
10. Guay Tiew Moo Rung Rueang (Pork Noodles)
11. Hia Wan Khao Tom Pla (Boiled Rice Soup with Fish)
12. Jok Prince (Congee)
13. Lim Lao Ngow (Noodles with Fishballs)
14. Nai Mong Hoi Thod (Crispy Oyster Omelet)
15. Sanyod Sathon-Bang Rak (Noodles & Chargrilled Roasted Duck)
16. Thipsamai Pad Thai Pratuphee (Pad Thai)
17. Tung Sui Heng Pochana Rama 4 (Duck in Brown Sauce and Goose in Brown Sauce)
18. Yentafo Convent (Pink Noodle Soup)
19. Baan Phadthai (Pad Thai)
20. Jay Oh (Thai)
21. Krua Apsorn Sam Sen (Thai)
22. Ruen Mallika Sukhumvit 22 (Thai)
23. Thanying (Thai)
24. Baan (Thai)
25. Soul Food Mahanakorn (Thai)
26. The Local (Thai)
27. Baannai (Thai)
28. ERR (Thai)
29. Sanguan Sri (Thai)
30. Lay Lao (Northeastern Thai)
31. Baan Somtum Sathorn (Northeasthern Thai)
32. Prai Raya (Southern Thai)
33. Khua Kling Pak Sod Prasanmit (Southern Thai)
TakeMeTour's Tip:
Although these restaurants aren't awarded the stars, they're still considered highly noteworthy by Michelin. Plus, many Michelin Guide Bangkok Bib Gourmand awardees serve up street food-style delights. How can you miss them when you visit Bangkok?
Want to make everything even more fun and fuss-free? From booking Michelin Guide Thailand restaurants and taking you there to showing you more of Bangkok, TakeMeTour Local Experts will be more than happy to take care of everything for you. Bon appétit and bon voyage!