The Princess Mother Memorial Park (often called in Thai Suan Somdet Ya) is a park in Bangkok, Thailand. It was built in 1993, and opened in early 1997, by King Bhumibol Adulyadej, in remembrance of his mother, Srinagarindra, the Princess Mother. Inside the park, there are a few different sections including gardens, a repulica of her childhood home, two exhibition halls and a pavilion with a statue of the princess. Visitors can also purchase some souvenirs from the shop located within the area which will help support foundations and charities under her patronage.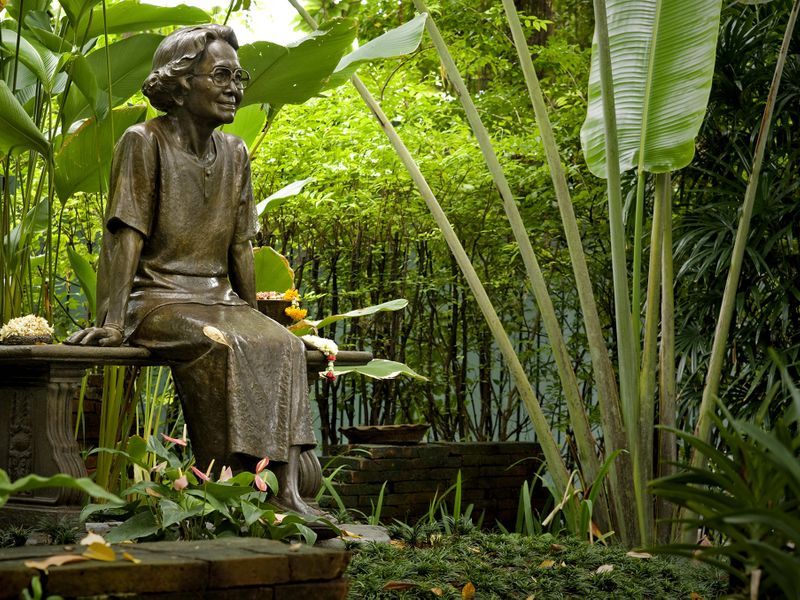 The park and museum are open daily from 09:00 to 16:00. There is no admission fee. The park is located in Khlong San area, near the Chao Phraya river and the Tha Din Daeng Pier. It's possible to come here with a Tourist Boat operating along the river (note that Express boats do not stop here). Easiest way to come might be by taxi.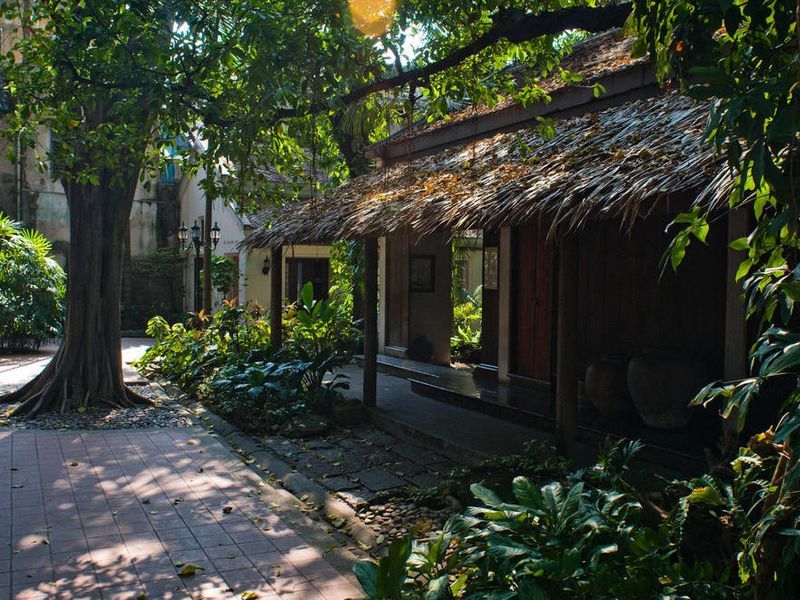 The park is welcome for anyone who want to relax into the little garden among this chaotic city. You can also expect to get an insight about the Princess Mother's life and her work. The Princess Mother or called in Thai Somdet Ya, grew up in this neighbourhood around Wat Anongkaram Temple where the park is situated very closeby. The community along with the population of Thailand praised her for her kindness and humbleness as she brought her children up to be too.
Inside the exhibition halls, one of her most successful projects is the Doi Tung Developement Project where was founded in 1988. Doi Tung Project aimed to elevate the lives of hill tribal people in the northern provinces of Thailand by educating the communities and providing tools their needs to become sustainbly developed. Hill tribal people used to produce a lot of opiums which contributed to massive deforestation. The project attempted to research and develop alternative crops such as strawberry, maccademia, and other vegetables and grow in cooler climate so they can make a living legally. The Princess Mother passed away in 1995, two years after the memorial park was built. Photographs from her royal cremation ceremony in 1996 are also displayed here.
TakeMeTour's Review
The Princess Mother Memorial Park is not quite considered a tourist attraction but yet it always welcomes. You can take this opportunity to explore and learn about the Princess Mother and her influence on Thai society. Moreover, there are a few temles nearby which have unique feautures as well as the authenticity of how Thai people relate to Buddhism in daily life.