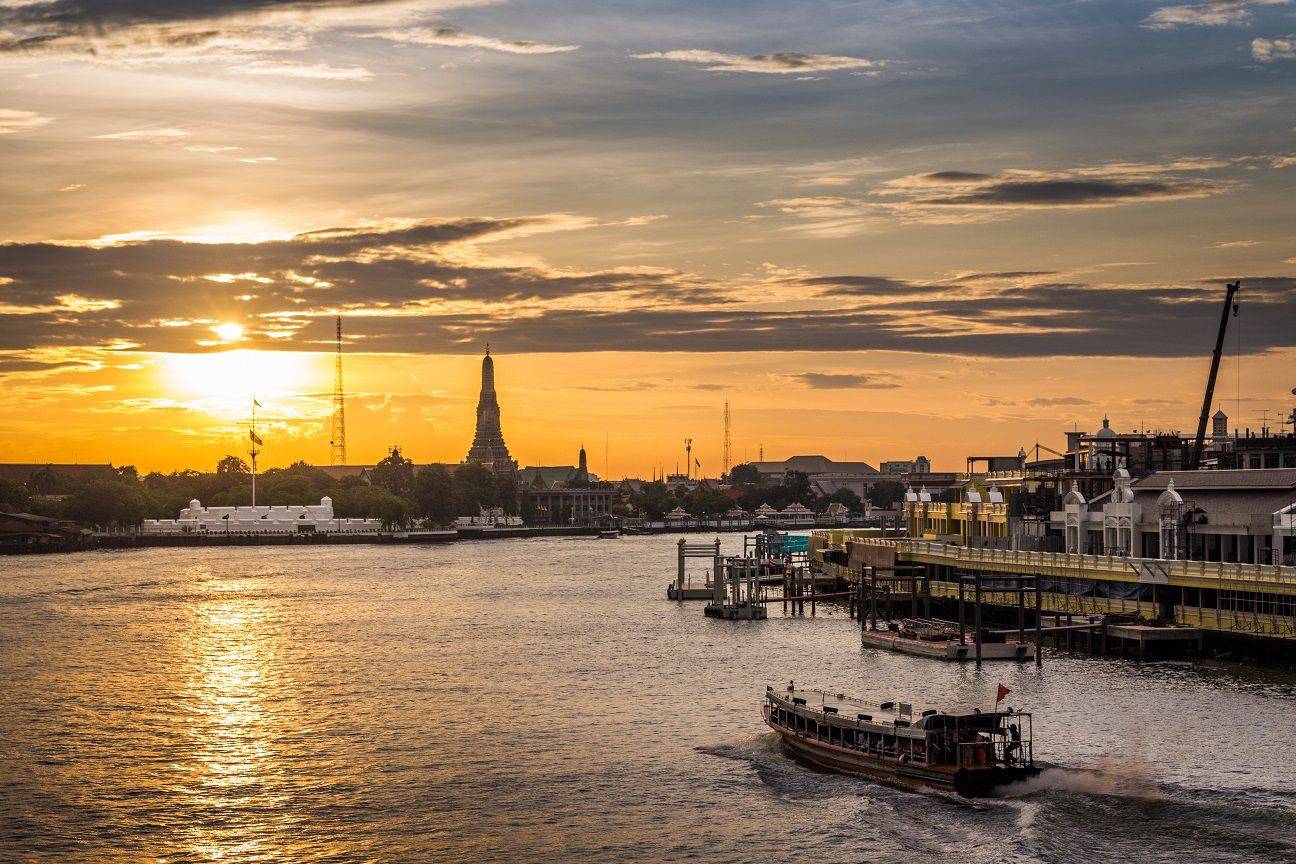 ---
You have a busy schedule and have only half-day left to explore Bangkok? We will take you deep inside Bangkok. This is the trip for you! I'll show you around Bangkok old town, temples, street life. We will end the day with Thai Relaxing Chill Out...
---
itinerary
09:00
Meet up at BTS Station (Wongwian Yai)
09:15
We will take TUK-TUK driver go to Thadindang Market : Fresh food Market and take a walk to Visit Lifestyle people .

09:45
Princess Mother Memorial Park : The park contains gardens and a reproduction of the royal mother's childhood home, as well as two exhibition halls showing memorabilia of the princess and the royal family and a pavilion with a statue of the princess.
10:15
Gong Wu Shrine : Gong Wu is an ancient shrine dating back over 270 years and is located on the bank of the Chao Praya River in Somdet Ya (Princess Mother Community), Khlong San area on the Thonburi side, Bangkok.
10:45
Krung Thon Bridge : (Thai: สะพานกรุงธน) is a bridge over the Chao Phraya River in Bangkok, in Thailand, connecting the districts Dusit and Bang Phlat. The bridge has 6 spans, and consists of a steel superstructure resting on concrete piers.
11:00
Go to Flower Market (Pak Klong Talad) is a market in Bangkok, Thailand that sells flowers, fruits, and vegetables. It is the primary flower market in Bangkok and has been cited as a place of symbolic values to Bangkok residen.
11:30
We will take TUK-TUK to The Old Siam Plaza for Lunch Time. Apart from the nostalgic architecture, the answer is simple: the food! Most of the vendors here are located on the ground floor and the focus is all about traditional Thai deserts.
12:00
I will take you a Thai Reflexology Foot Massage for Relaxing Chill Out...
13:00
End of the Trip ! Goodbyes are not forever. Goodbyes are not the end. Until we hope meet again!
---
Price Conditions
Transportation fares are included.
Admission fees are included.
More details about price conditions
---
FAQs
Why this trip?
This wonderful place to Walking tours throughout the trip. You've Never Seen Before gifts and food is all very reasonably priced and plentiful. This was a wonderful experience !
How local is it?
to walk around discovered friendly locals and curious all happy to say a friendly hello. and End of Trip Thai Reflexology Foot Massage for Relaxing Chill Out...
What makes it unique?
This was a wonderful experience and I highly recommend this if you need to take see deep inside Bagnkok Awesome ! and End of Relaxing Chill Out...
Things to prepare for the trip
Hat, Sunglasses, Camera and Physical strength Required !
---
---
Total
100% Satisfaction guaranteed