The Rajadamnern Thai Boxing Stadium is where you can witnessThailand's pride and joy, Thai boxing or Muay Thai. The national boxing stadium was built in 1941 by order of the former Prime Minister, Field Marshal P. Pibulsongkram. It is one of the buildings that were constructed along Rajadamnern Avenue after the land reclamation in 1939.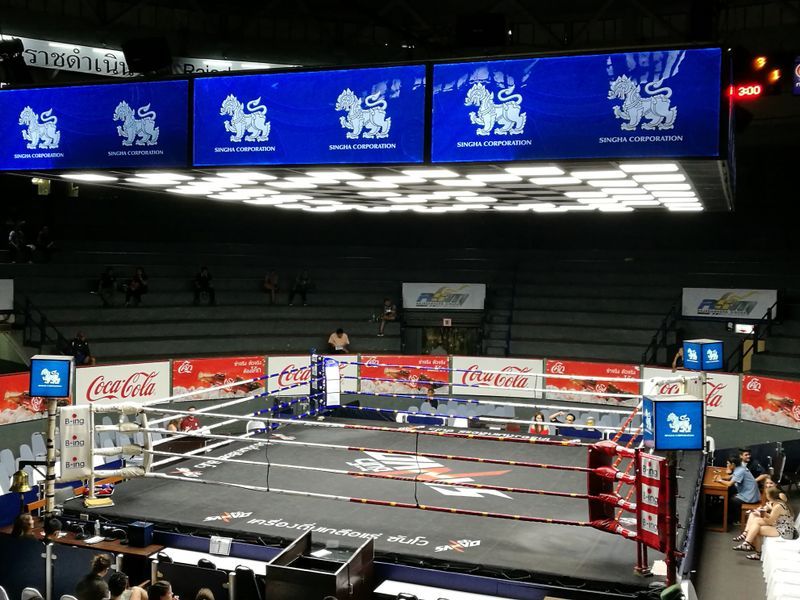 The Office of the Crown Property was responsible for the project and the construction beganon March 1, 1941. TheRajadamnern Thai Boxing Stadium was almost finished when the construction was put on hold due to the lack of materials during World War II.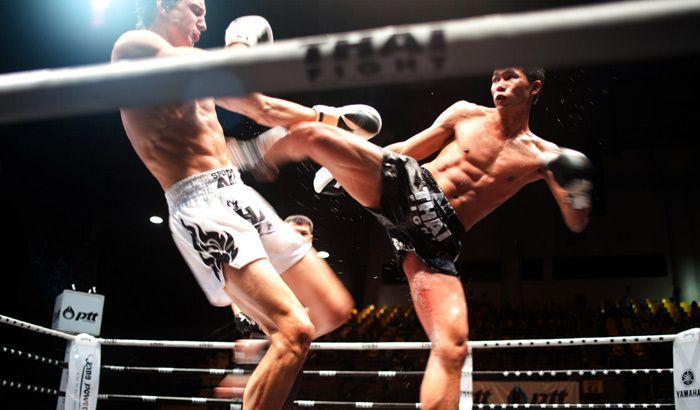 In 1944, the project was picked up again by the then Deputy Director of the Office of the Crown Property, Mr. Pramote Puengsoonthorn. With the approval of the Director, Colonel Suwan Phenchan, the construction was continued in August 1945 after the war was over. The open-air Rajadamnern Thai Boxing Stadium was completed four months later and its first boxing match took place on December 23. Mr. Pramote Puengsoonthorn was the first stadium manager before retiring in 1947.
Mr. Chalerm Cheosakul succeededMr. Pralart Issarangkura as the third stadium manager and proposed that the stadium roof be built to prevent weather issues. With the approval of the then Director of the Office of Crown Property, M.L. Taweewongse Thawalyasak, the roof was added along with more seats in 1951. However, the Rajadamnern Thai Boxing Stadium had been operating at a loss for seven years and the Office resorted to putting it up for rent.Despite that, Mr. Chalerm offered to take on the challenge of saving the stadium. Established on May 24, 1953, Mr. Chalerm's Rajadamnern Co., Ltd. has since been running the business. From holding boxing matches to inproving the infrastructure, the organization has succeeded in transforming the Rajadamnern Thai Boxing Stadium into a top-class institution of Thai boxing and one of the most famous boxing stadiums in the world.
TakeMeTour's Review
Rajadamnoen Boxing Stadium is one of the most classic venue to the notable Muay Thai martial art. Matches are regularly held up to this day. Many boxers made their way to the successful career through this stadium. You can expect to see local people chanting both here at the stadium and in front of their TV, especially on weekend. For some reason, foreigners are only allowed to purchase VIP seats!