Rattanakosin Island has many historical attractions, including the famous Grand Palace and Wat Pho. Here you can see not only the Thai history, but also Thai traditional Buddhist temples, palaces, museums, parks and monuments. Rattanakosin was built when King Rama I has moved the Siamese capital from Krung Thonburi to here in 1782. This was the time that Rattanakosin Period started. Visiting a couple days on Rattanakosin Island will make you see an overview of Thai culture, history and religion.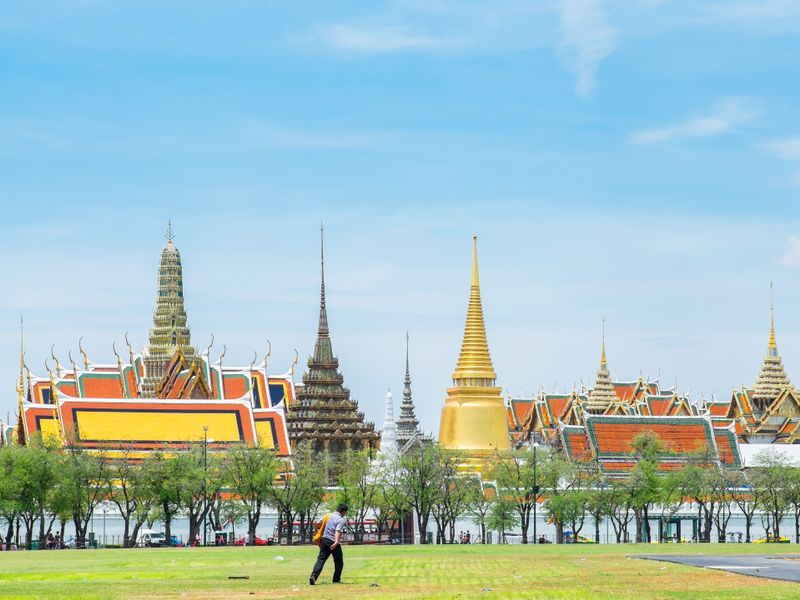 The urban planning of Rattanakosin is pretty simple like Ayutthaya. Sanam Luang is the main focus which is the wide open area. It is served as a place for organizing ceremonies and festivals related to the royal family. The Grand Palace is the most important place on this Rattanakosin Island.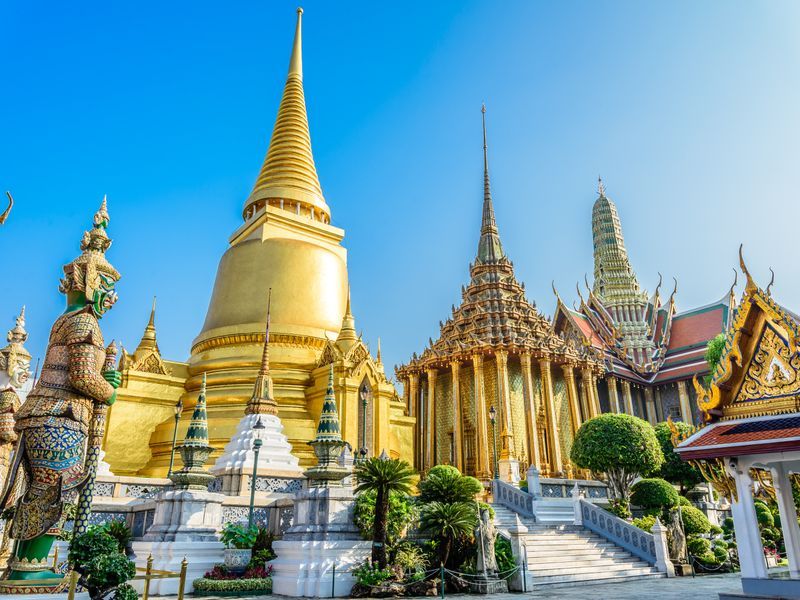 Similar to Ayutthaya, A royal temple, Wat Phra Kaew, is an important part of its component. Wat Phra Kaew is the most sacred temple in Thailand where the Emerald Buddha is situated. Visitors can come here by the express boat and spend a full day walking around the island for sightseeing and absorb the beauty of Rattanakosin Island.
No matter how you would like to do your journey (walking or taking a tuk-tuk tour around the island), here are some tips for you. The opening hours of temples and palaces can be different each day depending on the ceremonies and holiday occasions. Always check out the opening time yourself and do not just listen to some "seemingly extra friendly pedestrians". Sometimes these people are just trying to get you on a tuk-tuk tour ride around the town and tempt you to buy some gems or souvenirs that you may not want.
TakeMeTour's Review
It's worth giving the Grand Palace and Wat Pho together a full day since the heat and glare are very wearing and there is a lot to take in. Other temples and points of interest are also worth visiting such as Golden Mount, Giant Swing and Phra Sumen Fort