Tiger God Shrine (in Thai San Chao Por Suer) is located at 468 Tanao Road near the Giant Swing.
The Tiger God Shrine marks its uniqueness created by Teochew Chinese community in Bangkok. It is one of the most ancient and the most famous Chinese temples in Thailand. The statues of Chinese Supreme Beings (Tiger God, Guan Yu and Matsu) are displayed inside of the temple for worshippers who are mainly Thai of Chinese descent.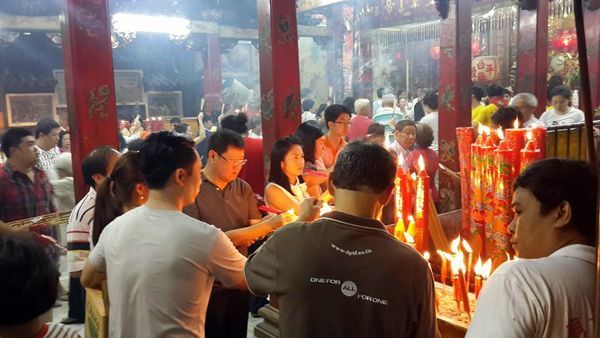 Tiger God Shrine was built in 1834 during the reign of King Rama III along with establishment of Teochew Chinese immigration to Thailand. The shrine was relocated to the present location during the reign of King Rama IV.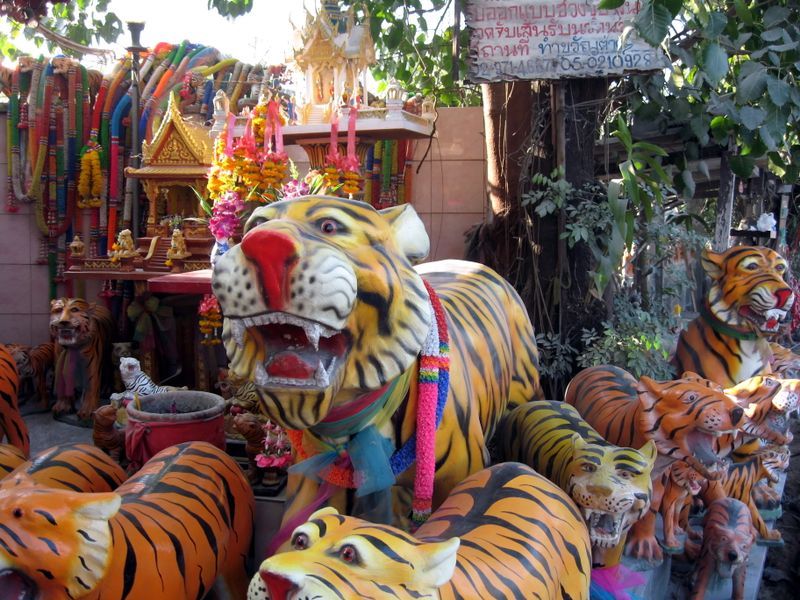 The shrine was built with features that can be commonly found in the south of China. Tiger God is believed by many as who has the power of blessing. So many who whispered and had their wishes came true, they return to the shrine as well as spreading the words. The Tiger God Shrine is linked to another Buddhist monk named Luang Pho Ruang. The history reflects a good relationship between Thai locals and Chinese immigrants.
There are certain way to worship the Tiger God. People usually use 18 joss sticks, and burn them in 6 separated pots. Then use one pair of red candles and one garland. They also use streaky pork, egg, and sweetened sticky rice. The Tiger God Shrine is open daily. Worshippers are most crowded from 6 AM to 5 PM.
TakeMeTour's Review
It's recommended to dress appropriately with non-revealing clothes if you plan to visit. The admission is free so you can just wander and take photos around the shrine. It's a great way to observe Thai-Chinese culture in Bangkok.