Vimanmek Palace is a new replacement of Munthatu Rattanaroj Residence in Chuthathuj Rachathan at Ko Sichange that was disassembled. Vimanmek Palace was built in Dusit Garden in 1900 and became the first permanent residence in the garden. The interior design was a mix of European neo-classical and Thai motifs architecture of the early-20th century modernization.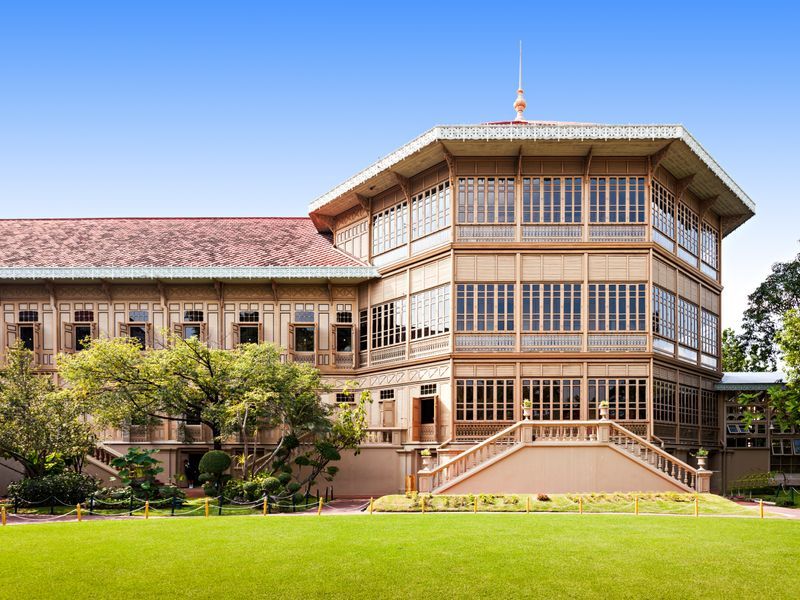 Vimanmek Mansion was developed from Victorian style building, a fusion European and modern Thai architecture. Golden teak was used as a main material in the construction of Vimanmek Palace. It was built in the L shape with 60 metres long on each side and 20 metres high.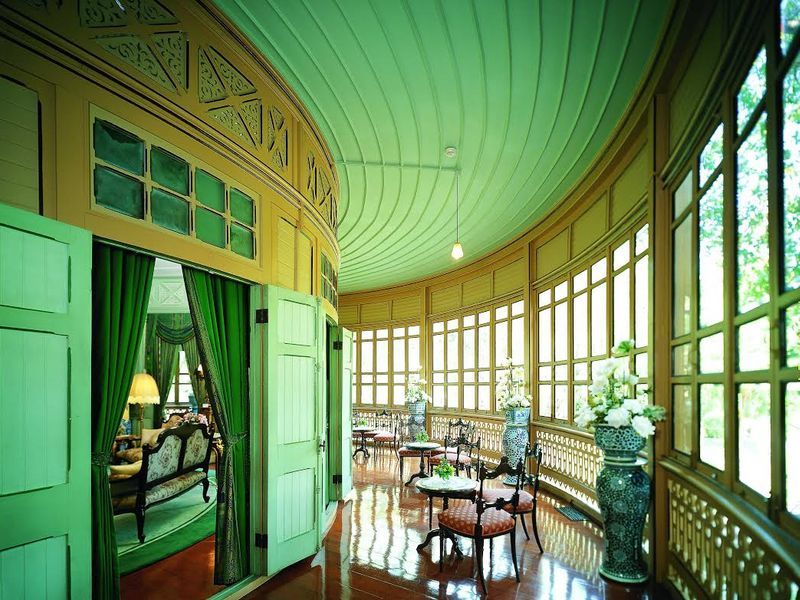 Vimanmek Mansion comprise of three levels, but the residence part has four levels and is in octagon shape. The first floor is built with bricks and cements and the rest of the building is made from golden teak painted with light cream color and a modern Thai style red roof. Windows are painted with patterns and ventilators were perforated into a design called Kanom Pang Khing
Vimanmek Mansion is separated to five rooms with different colors in each room which are light blue, green, pink, ivory and peach. Properties of King Rama V and other noblemen are kept and shown in each room.
TakeMeTour's Review
Very very very beautiful place and valuable for money. Especially on a hot day, here is a great place to visit to avoid being exposed to too much sun.