Wat Saket Ratchaworamahawihan or the Golden Mount stands near the bank where the Mahanak canal join together with the Banglampu canal. It is on the outer of the new city walls. Dating back to Ayutthaya era, the temple was called Wat Sakae.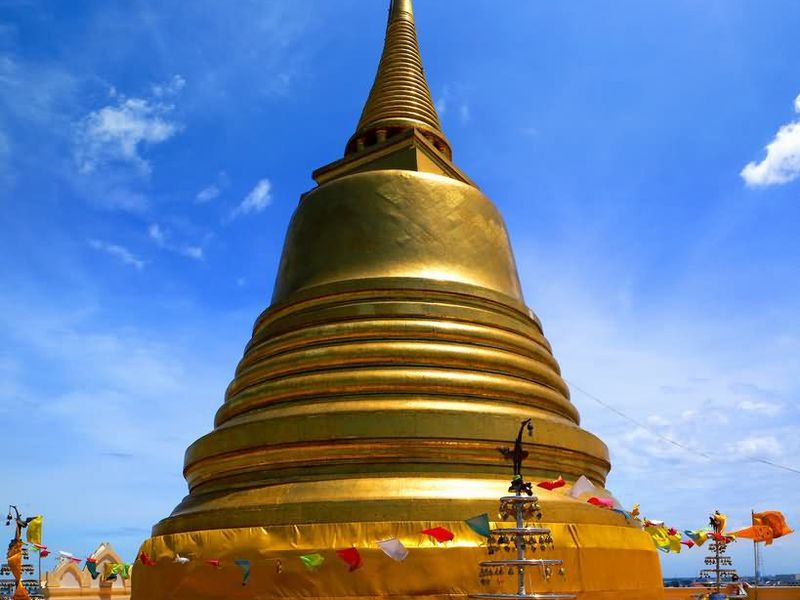 It was assigned by King Rama I to renovate the temple and called it Wat Saket. The 77 metre tall Ayutthaya-style Golden Mount was built at Wat Saket in the reign of King Rama III. However, The Golden Mount was done in the reign of King Rama V and was given the name 'Suvarna Banpot' by King Rama V.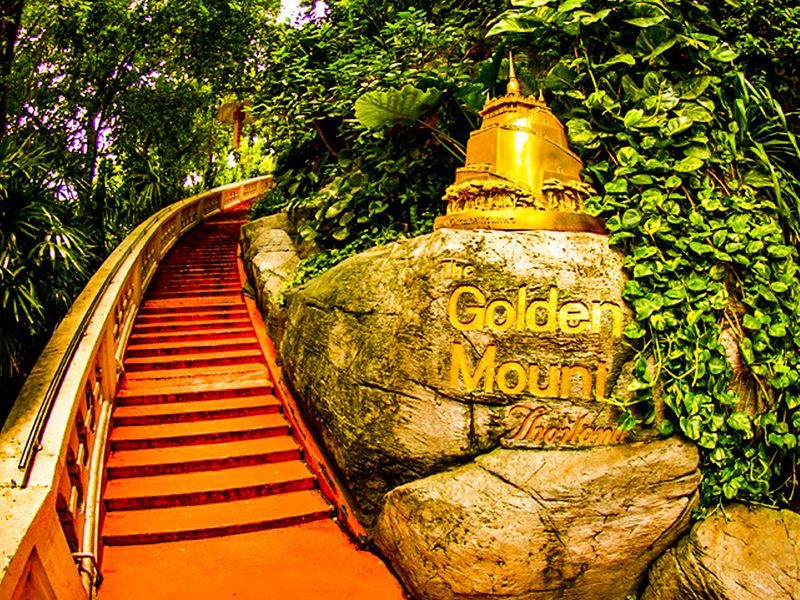 On the top of the Golden mount stand the pagoda with the Buddha relic. The Buddha relic was imprint the sign of the Sakaya dynasty. Thus it was believed that it was first found in Kabilapat in Nepal.
Later, King Rama V received Buddha relics from the Indian government as Prince Prutsadang was pleased with King Rama V. He admired that King Rama V was the only Buddhist king in the region. Hence, the Buddha relic were enshrined on the top of the Golden Mount. At the top of the Golden Mount, visitors can also savor the moment with the breeze blowing though them and absorb the panoramic views of Bangkok.
TakeMeTour's Review
Golden Mount or Wat Saket offers a traditional way to look beyond this vivid old town of Bangkok. Regardless of any religions you might hold, this temple is full of surprises and charms from the first step of the stairs til the top of the mount. Simply do not miss!