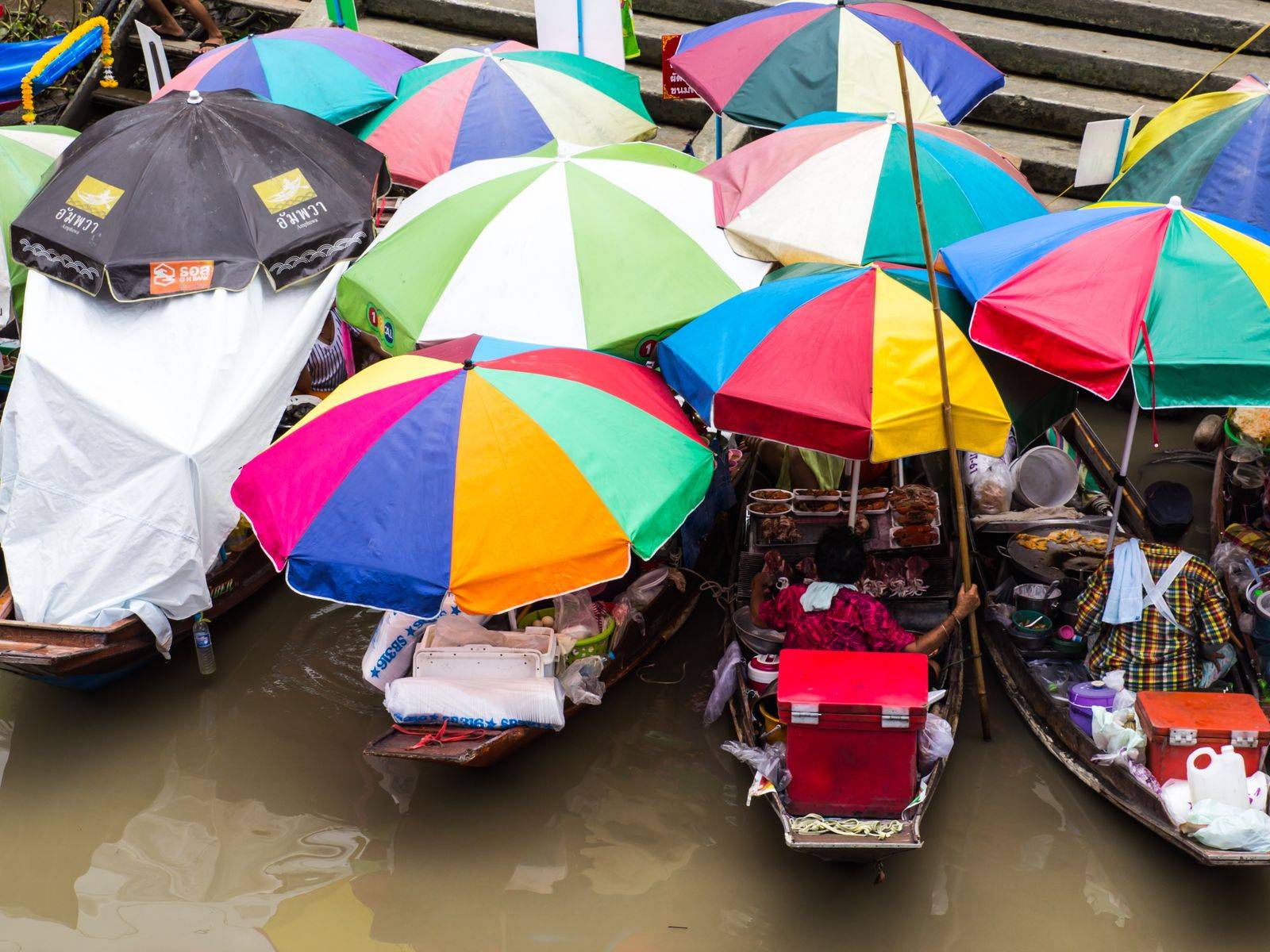 | Trip starts from Bangkok
Slow Life in Amphawa: See Temples, Floating Market & Fireflies!
---
Amphawa is a small village in Samut Songkram, which is popular among Thai people because of its floating market, which is only opened on the weekends from 3:00 pm to 10:00 pm. I'll also be taking you to see fireflies as night! Join me!
---
itinerary
08:00
Meet up at BTS Station (Wutthakat)
10:00
We'll start the trip by going to Wat Bangkae Noi Temple! There are many temples of sublime beauty & historical significance in the Amphawa district of Samut Songkram province, but one of the most, if not the most interesting is Wat Bangkae Noi.
11:00
Next, let's go to Wat Bang Kung Temple, which dates back to the Ayutthaya period, is another one of the highlights of a visit to Amphawa.
12:00
Let's spend time having lunch at King Rama II Memorial Park! You can enjoy an authentic Thai lunch while you are in the park!
13:00
Tour around King Rama II Memorial Park, where there are many places of interests including King Rama II Museum - 4 buildings built in traditional Thai architectural style. The museum displays ancient art objects since the early Rattanakosin period!
15:00
Tour the city on a boat trip! Explore around the area and experience the allure of the village and its residents! Enjoy the beautiful, captivating scenery!
16:00
Tour the Amphawa Floating Market, which opens from Friday to Sunday starting from 3:00 in the afternoon. It is good to be hungry before you go, as there's an abundance of food available to meet everybody's desires!
19:00
Let's take a boat trip to see the fireflies! The night-time boat trip on the Maeklong River provides the opportunity to enter the enchanting world of the fireflies as they swarm in the Lampu trees along the river bank. It's an unbelievable sight!
21:00
We should be arriving at Bangkok at this time! I hope you enjoyed my trip. I wish you a good night!
---
Price Conditions
Transportation fares are included.
Admission fees are included.
More details about price conditions
---
FAQs
Why this trip?
Amphawa is a small village in Samut Songkram Province and in addition to its fireflies it is popular with Thai people because of its floating market which is only open on the weekends and runs from 3:00 pm to 10:00 pm.
Things to prepare for the trip
gap or hat.