Explore Amphawa, Railway Market and The Bangkok Seaview Restaurant
Samut Songkhram
Visit Samut Songkram 's hidden gems and famous tourist places plus boating from mangrove forests to the sea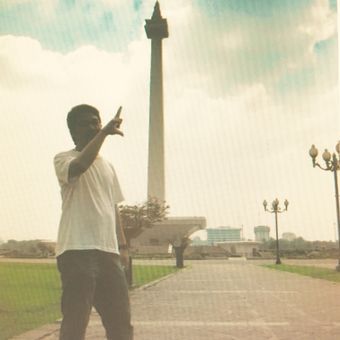 FAQ
Things to prepare for the trip
Hat or cap, sun block lotion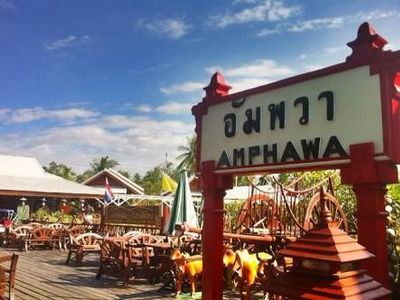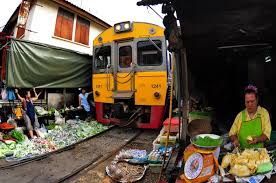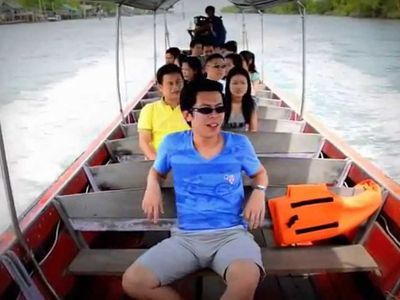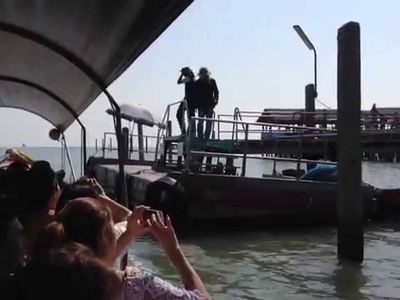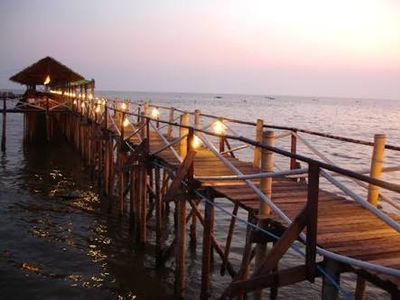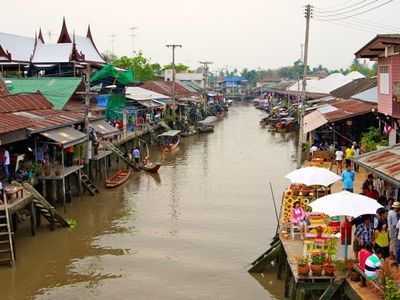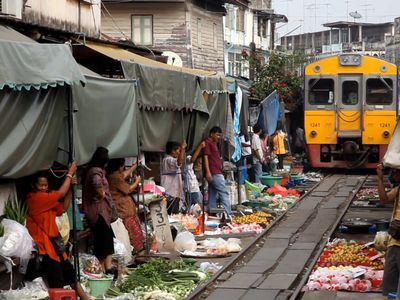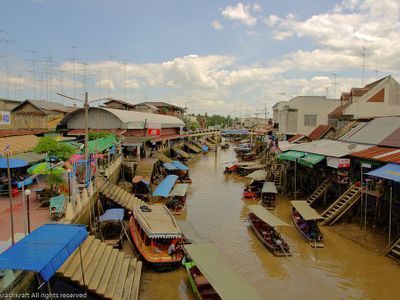 Itinerary
Meet up at our meeting point
- Airport Rail Link Station (Hua Mak Station)
Rom Hub is truly a unique market, as it is located right on the active railway track! When the train is approaching the market, the train driver will sound the horn very loudly to warn the vendors to clear the way for the coming train.
Have lunch (Halal menu available here) and enjoy as locals here at Amphawa floating market. Amphawa is the second most popular floating market near Bangkok, not as large as Damnoen Saduak but more authentic, with visitors almost exclusively Thai.
Head to Bangkok Seaview, a restaurant located right in the sea 15 kilometres from the shore.
Arrived Bangkok seaview.The only seaside district in Bangkok.You can get here by boat sailing through mangrove forests which is fun. Enjoy your wonderful evening !!
Drop you at meeting points
Price condition
Meals are included. (Note that alcohol is excluded)
Transportation fares are included.
Admission fees are included.
Meeting point
Airport Rail Link Station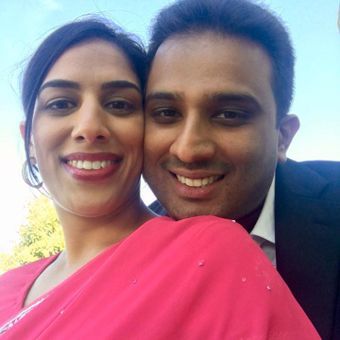 Aziza
AMAZING UNFORGETTABLE EXPERIENCE
Pitipong is by far the most welcoming, accommodating and friendly host and tour guide I have met. He is very knowledgeable of the area, and will show you the most hidden gems of Bangkok. He is very flexible and will customize the tour based on your interests and schedule. If you want to see Bangkok from a true local's perspective, book with Pitipong. You will even meet locals! Pitipong knows the most delicious food in Bangkok - we looked for days on our own but didn't discover the best until Pitipong took us to a small hidden gem run by a family for 20 years. Simply message him to create your special tour and unforgettable memory. I promise that you will not be disappointed.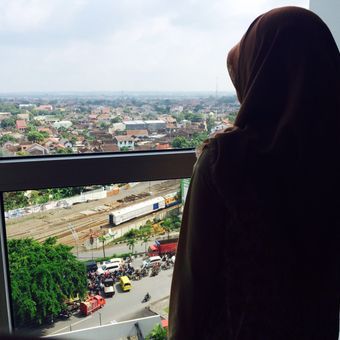 Putri
Best tour ever
I really got a wonderful trip with my new thai friend, pitipong. This is really my best tour in my life. Forget about the guide-guest relationship, because he really offer more than that. He offer a friendship and show uniqueness of bangkok. I really enjoy travelling with him and ofcourse I will choose him again in another time.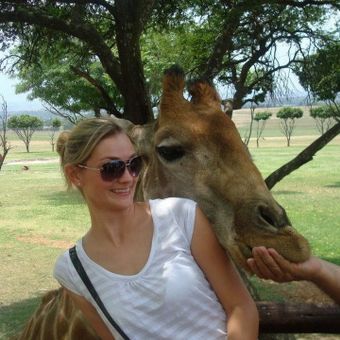 Hayley
Adventurous. Interesting. Cultural.
Excellent trip! I really enjoyed visiting the temples and the fresh market. My tour guide was brilliant and showed me parts of Bangkok I would never have seen!
I can't wait to do another tour and discover more amazing things about this incredible city!