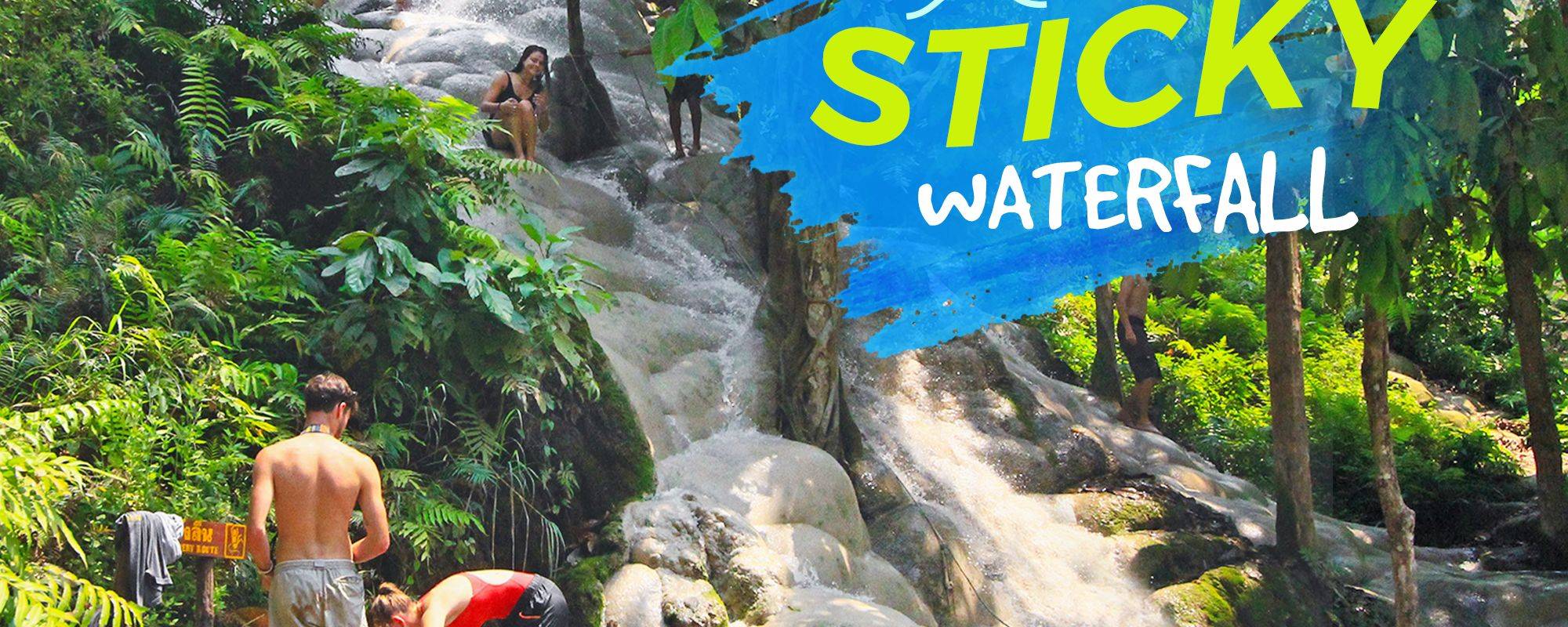 Explore The Bua Tong "Sticky" Waterfall With a Local Expert
Chiang Mai
Bua Tong Waterfall is most unusual because it is limestone waterfall and is not slippery so it is fun to climb it. The height is 100 meters and the slope is about 50 degrees. It has beautiful view and is in a natural rain forest..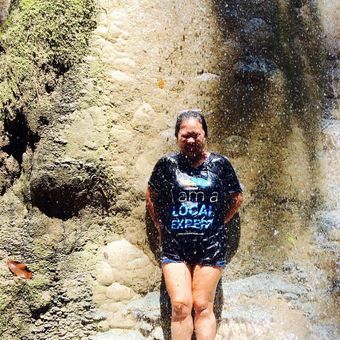 FAQ
the waterfall is not far from town. you will see a lot of big tree and nature. Soak your feet in water and enjoy your day.
Not only you get to swim in a local hood but also try our local picnic food!
Often thought of Chiang Mai with all those famous landmarks, this is a great way to avoid the cliche!
Things to prepare for the trip
you will get wet from the waterfall you can wear swimsuit, vest, T-shirt, Short pant, sandals, hat, towel and dry clothes for change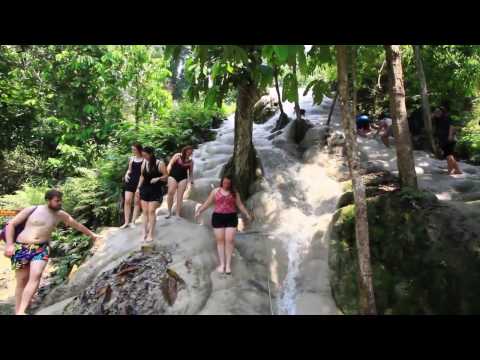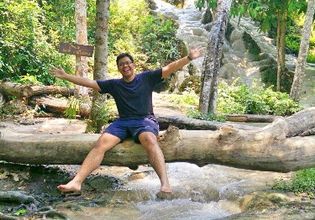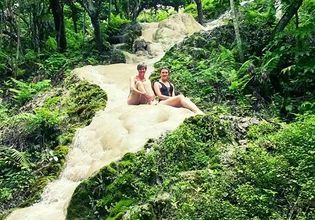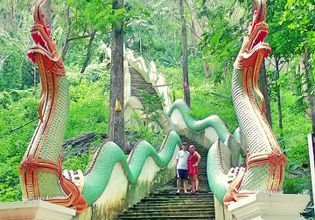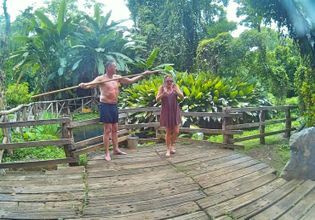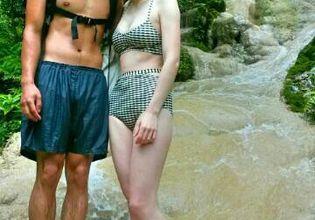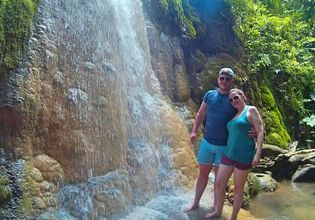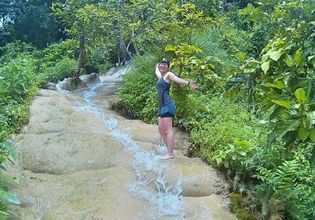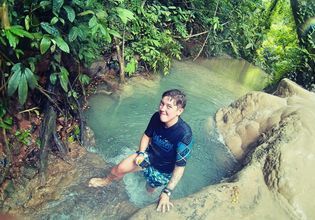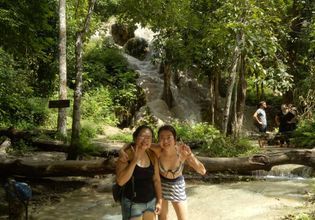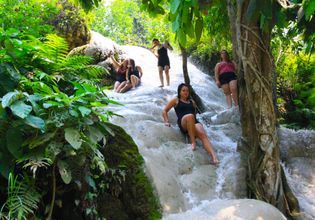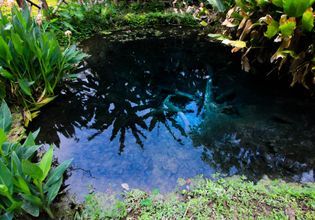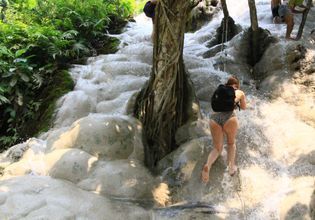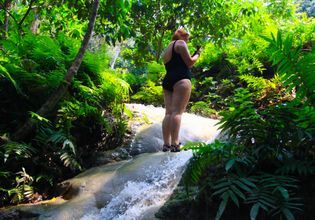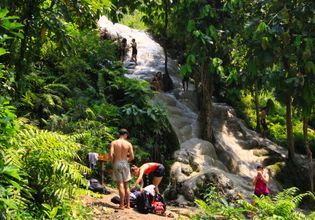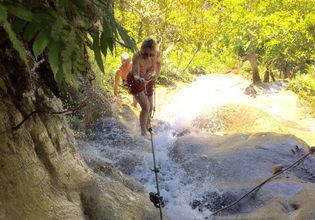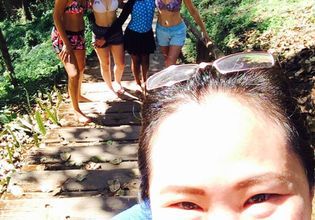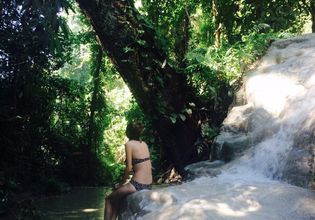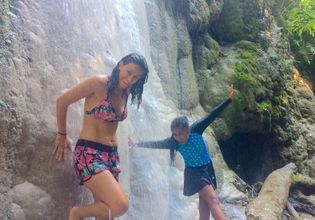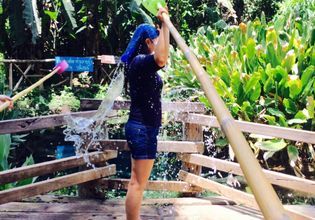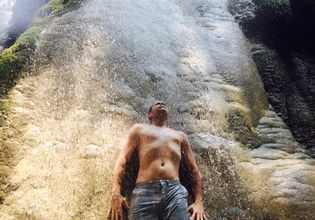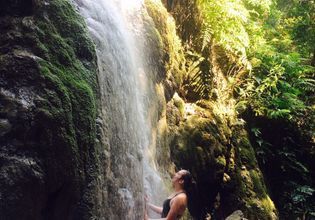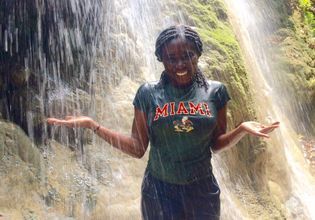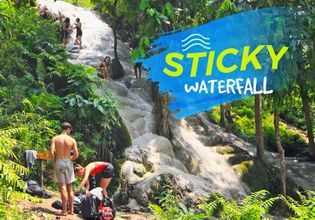 Itinerary
Arrive at the waterfall and have leisure time for you to climb and swim or just relax in nature.
Lunch time. (We have Thai Northern food for you or you can bring your picnic).
Price condition
Meals are included. (Note that alcohol is excluded)
Transportation fares are included.
Admission fees are included.
Meeting point
- Hotel Pickup in Chiang Mai Area Jessica
Epic Waterfall Experience
We had so much fun with P.D. and climbing the waterfall. She made us feel really comfortable going up and told us lots of history about the waterfall and the area. It was one of the best things we did in Chiang Mai, we wish we had time to do it again!

Pauline
Surprising experience!
We had an incredible time with P.D. today - she picked us up at 10 on the dot from our Bnb, and we drove north to the Bua Tong waterfalls. On our way, we stopped at a local market to buy yummy fruits. Once we got to the waterfalls, P.D. showed us around and explained the origins of the site. We then proceeded to climb up the waterfall! Awesome experience overall, it feels so weird to be able to climb up rocks with water running down without slipping!!
After drying up, P.D. brought us lunch from her uncle's restaurant - very very tasty!!
We had a great day trip with P.D., I definitely recommend the trip and her tour. Thank you!! Jacqueline
Awesome day!
PD showed us a wonderful day. The water fall was so much fun! + 68 more travelers have enjoyed the local experience with Piangduan
Load more