Explore Teakwood Temple & Sticky Waterfall of Chiang Mai
Chiang Mai
Know better about local people lifestyle. Discover the local organic rice field and fruit garden. Visit the unique and amazed teak wood temple. Taste the local thai food . Enjoy the sticky waterfall like you never do before with short trail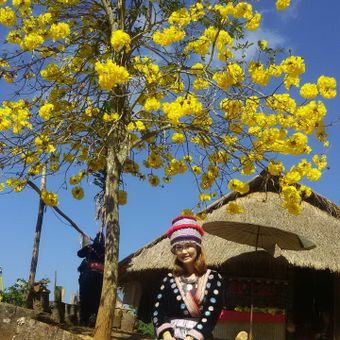 FAQ
Unique sticky clear waterfall at National Park, local farmer and amazed teak wood temple 50 kms. far away from Chiang Mai city will fascinated your holiday
Things to prepare for the trip
Swimming Suite, towel, hat, sunglass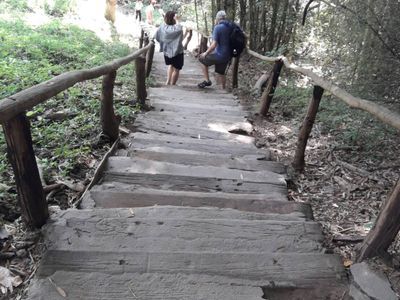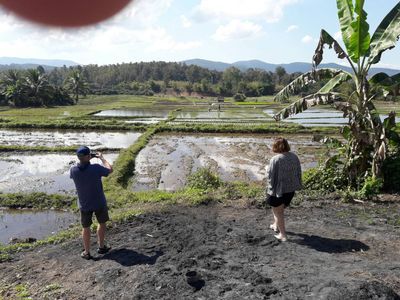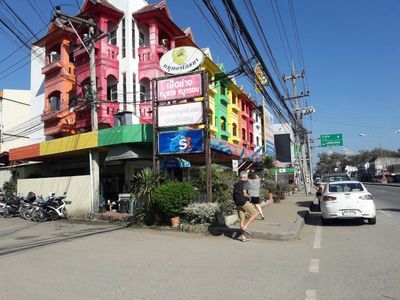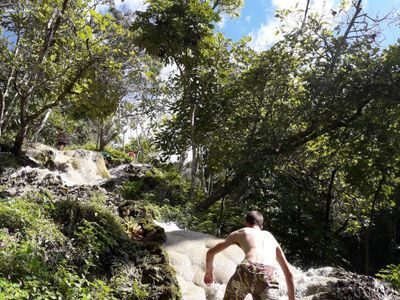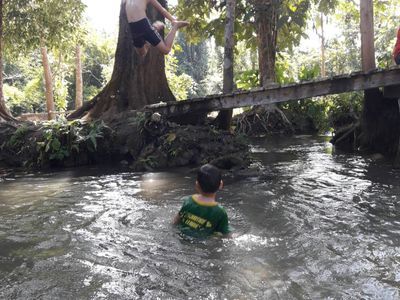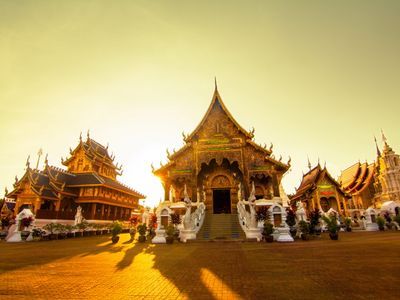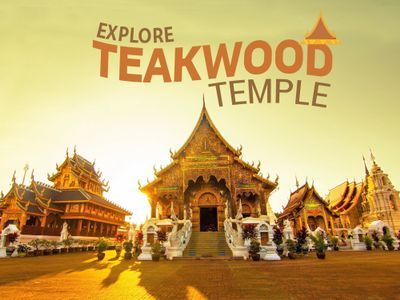 Itinerary
Meet up at our meeting point
- Hotel Pickup (Hotel Pickup in Chiang Mai Area)
Sticky waterfall (Buatong Waterfall National Park) with short trekking. You can play clear waterfall here.
Enjoy taking photo with local farmer and visit their farm (can not fix the garden, up to the season)
Stop over The Mae Ngat Dam & Reservoir for lunch and enjoyed the scenery.
Visit the unique and amazed teak wood temple
End of trip. Drop off in Chiang Mai city
Price condition
Meals are included. (Note that alcohol is excluded)
Transportation fares are included.
Admission fees are included.
Extra expense you should prepare
pocket money, alcohols drink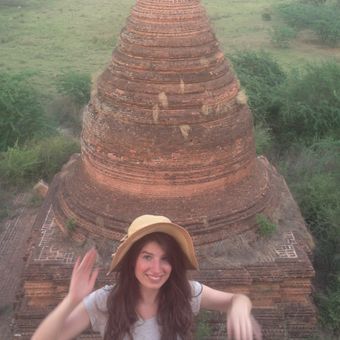 laura
Best Day Yet!
Simply delightful, always smiling, took time to take us to a local market, find us some delicious and authentic Kao soi and then ended a heart warming day at her lovely tea shop - an experience that leaves you full of peace and joy. Incredible experience and a beautiful person both inside and out . . . Also shared with us the secret of her great skin ;) We wanted to take her home with us!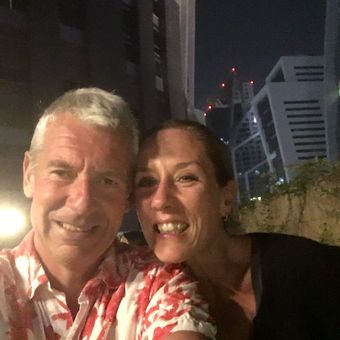 Andrew
A wonderful day
Everything was just great. Chompunuch was a great guide and driver. The day went very smoothly, we felt we were able to have as much time as we needed at every stop and we were able to choose our options freely. Our best tour in Thailand!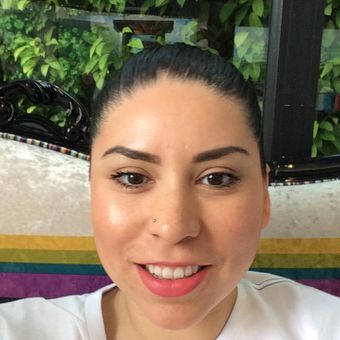 Tricia
Awesome trip!!
Gib was on time and sooo friendly from the start. My husband and I instantly felt like we were friends with her as we started our trip.
Gib answered any questions we had about the area and was also informative to the areas we were passing on our way to the water falls. We had pleasant conversations with her through the whole trip.
She offered to stop at a local market to grab any produce or fruits, but we decided not to.

We arrived to the waterfalls in the park and she walked down with us all the way to the bottom of the falls. She was very helpful with guiding us down and even offered and took photos of us wherever we asked for some. We climbed all the way to the top and she even said she would wait for us to go ahead and go back down and up the waterfall by ourselves too. We decided one time was enough and she made sure that we were satisfied with the area and climbing it.

After, she drove us to a local area/restaurant where we had delicious food and great conversations with her!
After lunch we were now on our way to the teakwood temple. I can say it was such a great experience and very amazing and breathtaking to see these temples here. All the temples were so beautiful and stunning and detailed. All were so special in their own way and Gib explained any questions we had on anything and she also explained some back stories on things too.
This tour was so awesome, I would definitely do it again with her or choose from any of her other tours. Gib was an amazing host and we are so thankful we booked with her!!
Thank you Gib for showing us a piece of your beautiful country!!! + 4 more travelers have enjoyed the local experience with Chompunuch
Load more