Food & Market Tour | See Bangkok Night Life by Tuk Tuk
Bangkok
Let's dinner along the street with local thai food. Feel the night life at the markets; not only 1 market but I will show you more! See Wat Pho at night I can guarantee you 1 thing. You won't get sweated from the heat ! Chill out on the Tuk Tuk around.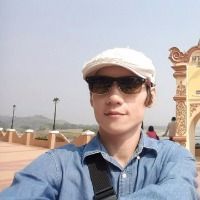 FAQ
In this trip you will get : - Feel life style Bangkok night life. - Full board with Dinner by food street. - Get experience with Took Took for trsnsfer. - See Wat Pho by the light. - Take time fun with shopping at Saphan Phut Night Market.
This trip you will travel around the part that busy for the night time only at Wat Pho will be busy only on the day time. And flower market it the big in Bangkok.
I don't know how to tell you. It not only the place for shopping and dinner. But it is the life for the people at stay in that area. Come to find the answer you will know and be part of Bangkok.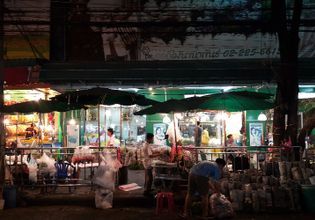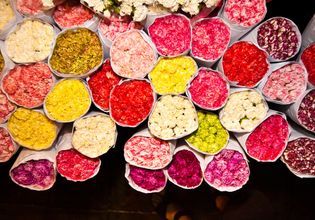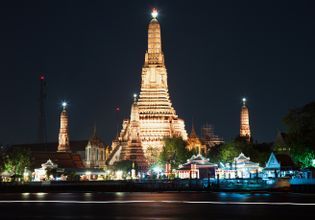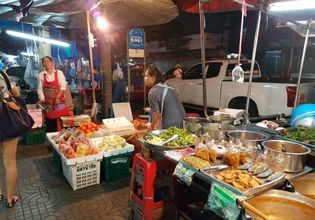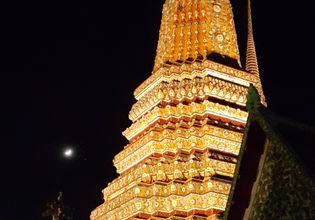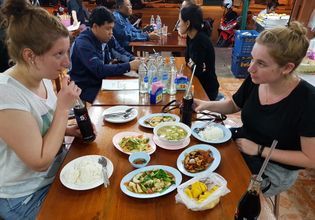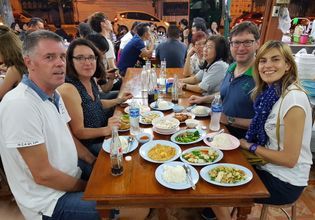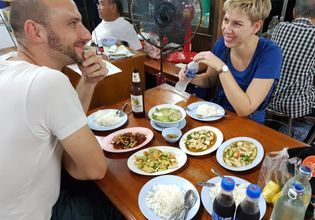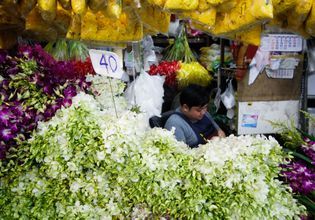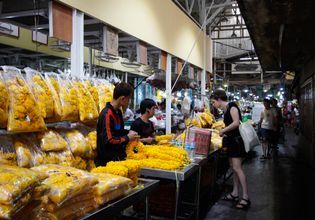 Itinerary
Meet up at BTS Station (Saphan Taksin)
Cross the Chao Phraya River by the boat ferry.
Arrived Khlong San Market walk and watch around maybe you will find something special. Here they have to sale alot of the cloths and accessory also food too.
Get ready to Tha Din Dan Market by Tuk Tuk. All of the side road you can see they sale alot of the food and have fresh market. We will dinner here by food street.
A reasonable time move to Wat Pho by Tuk Tuk. Wat Pho or Reclining Buddha the night time they will turn on the light. You can walk around and take the picture. It great to come after sunset.
Let's go to Pak Klong Talat by TukTuk again. Here is a wholesale market of flowers and vegetables. It is the primary flower market in Bangkok. Maybe you will buy some flower here.
Walk to Saphan Phut Night Market. Here everyone know it is the night market that you can looking for product with a cheap ptice in bangkok. And also is the place for young people come for meeting here. Sound good!!!
Get ready to say bye here. Take one more time with Tuk Tuk to send you back at Saphan Taksin BTS Station.
Price condition
Meals are included. (Note that alcohol is excluded).
Transportation fares are included.
Admission fees are included. tialow811

Alberto
Amazing and interesting tour
I had an amazing tour with Mr. Sinchai and he was very kind. The experience was very confortable: You don't need to worry about anything, just enjoy the tour and he will manage everything. Besides I could taste four different foods from Thailand (included in the price). If you want to have a nice day, hire him!

Fiona
Excellent service
Our guide Mr Ben is very helpful. He advised us on the best location to take pictures while waiting for the train at Meklong station. Will try other packages. + 21 more travelers have enjoyed the local experience with Mr.Sinchai
Load more