Food & Market Tour | See Bangkok Night Life by Tuk Tuk
Bangkok
Let's dinner along the street with local thai food. Feel the night life at the markets; not only 1 market but I will show you more! See Wat Pho at night I can guarantee you 1 thing. You won't get sweated from the heat ! Chill out on the Tuk Tuk around.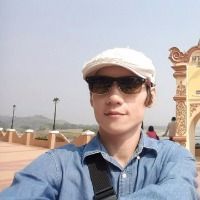 FAQ
In this trip you will get : - Feel life style Bangkok night life. - Full board with Dinner by food street. - Get experience with Took Took for trsnsfer. - See Wat Pho by the light. - Take time fun with shopping at Saphan Phut Night Market.
This trip you will travel around the part that busy for the night time only at Wat Pho will be busy only on the day time. And flower market it the big in Bangkok.
I don't know how to tell you. It not only the place for shopping and dinner. But it is the life for the people at stay in that area. Come to find the answer you will know and be part of Bangkok.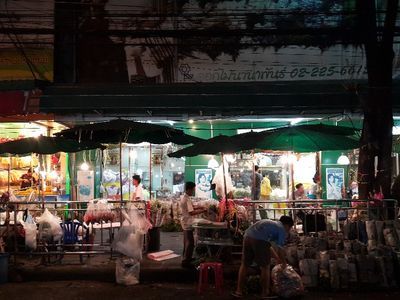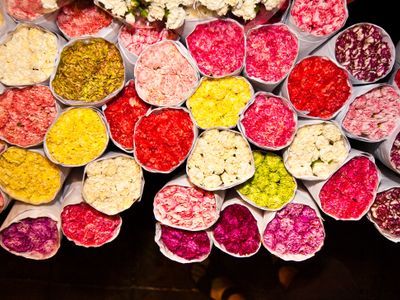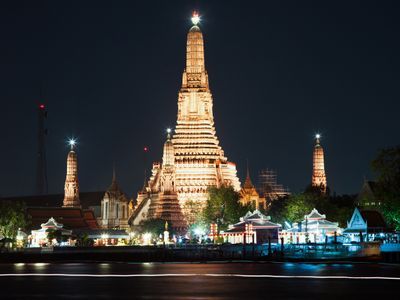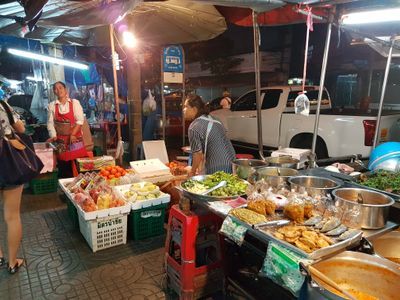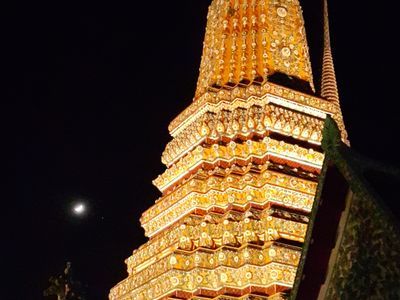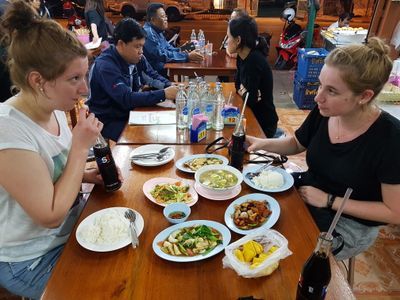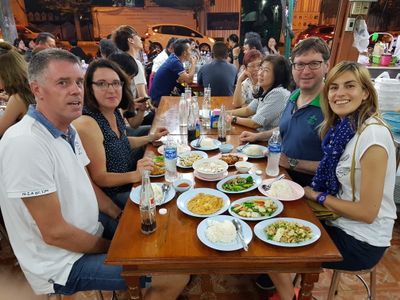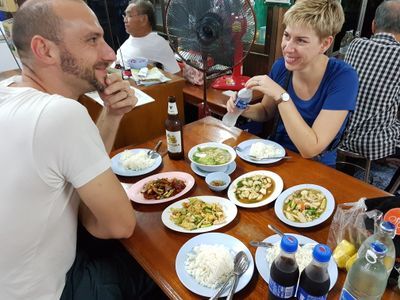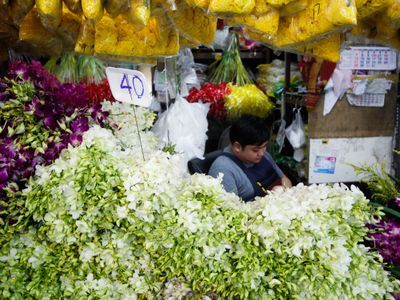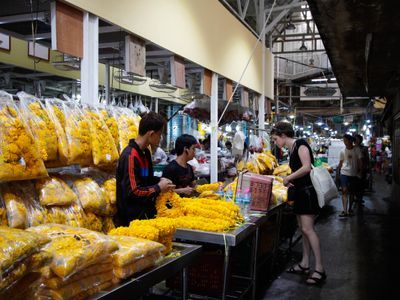 Itinerary
Meet up at our meeting point
- BTS Station (Saphan Taksin)
Cross the Chao Phraya River by the boat ferry.
Arrived Khlong San Market walk and watch around maybe you will find something special. Here they have to sale alot of the cloths and accessory also food too.
Get ready to Tha Din Dan Market by Tuk Tuk. All of the side road you can see they sale alot of the food and have fresh market. We will dinner here by food street.
A reasonable time move to Wat Pho by Tuk Tuk. Wat Pho or Reclining Buddha the night time they will turn on the light. You can walk around and take the picture. It great to come after sunset.
Let's go to Pak Klong Talat by TukTuk again. Here is a wholesale market of flowers and vegetables. It is the primary flower market in Bangkok. Maybe you will buy some flower here.
Walk to Saphan Phut Night Market. Here everyone know it is the night market that you can looking for product with a cheap ptice in bangkok. And also is the place for young people come for meeting here. Sound good!!!
Get ready to say bye here. Take one more time with Tuk Tuk to send you back at Saphan Taksin BTS Station.
Price condition
Meals are included. (Note that alcohol is excluded).
Transportation fares are included.
Admission fees are included.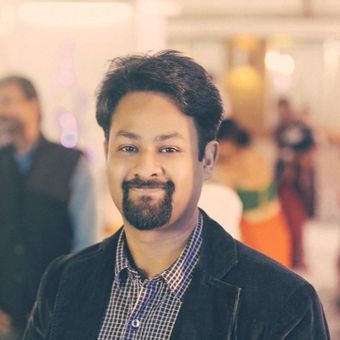 Ayush
Awesome with ben trip to Floating market and the Maeklong Railway Market
It's always helpful to have a localite showing you around. Ben picked me up from my hotel and then we started our 90km trip to the Damnoen Saduak Floating Market. He brought is personal car. And what a beautiful place it was. Ben has been to these places dozens of times and he advised that we start early. And boy, was I happy. Just when we finished the whole place was crowded. He's very well informed and a delight to hang out with. We talked about several things. He gave very useful tips and information I as a backpacker needed to know. Then we headed to the Maeklong Railway market. We even sampled some traditional thai sweets. I got to see things I would not have been able to see if it was not for Ben. Language is a bit of a challenge with the locals, so with him around it was a breeze.

Thanks Ben for your time. Apologies for the delay in writing this. I will get in touch with you again through TakeMeTour when i'm there again. All the best.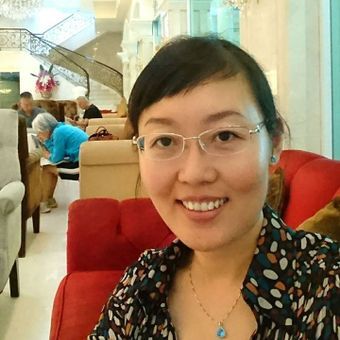 Pei
Safe Fun Pleasant
It was a pleasant outing with Mr Sinchai, who was accommodating and willing to go extra mile for the comfort of his guests. I traveled with a young kid, he always ensure that my daughter is within sight. He has provided valuable information for us to understand local practices and cultures. Mr Sinchai also recommended reliable eateries to his guests to ensure good level of food hygiene. He cared to provide chilled mineral waters and wet wipes during the journey. Overall experience was excellent, value for money tour. Thumbs up!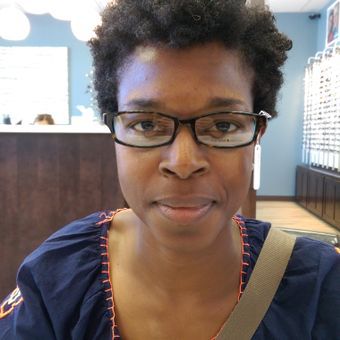 Vonie
Exhilarating, educational, fun + 21 more travelers have enjoyed the local experience with Mr.Sinchai
Load more