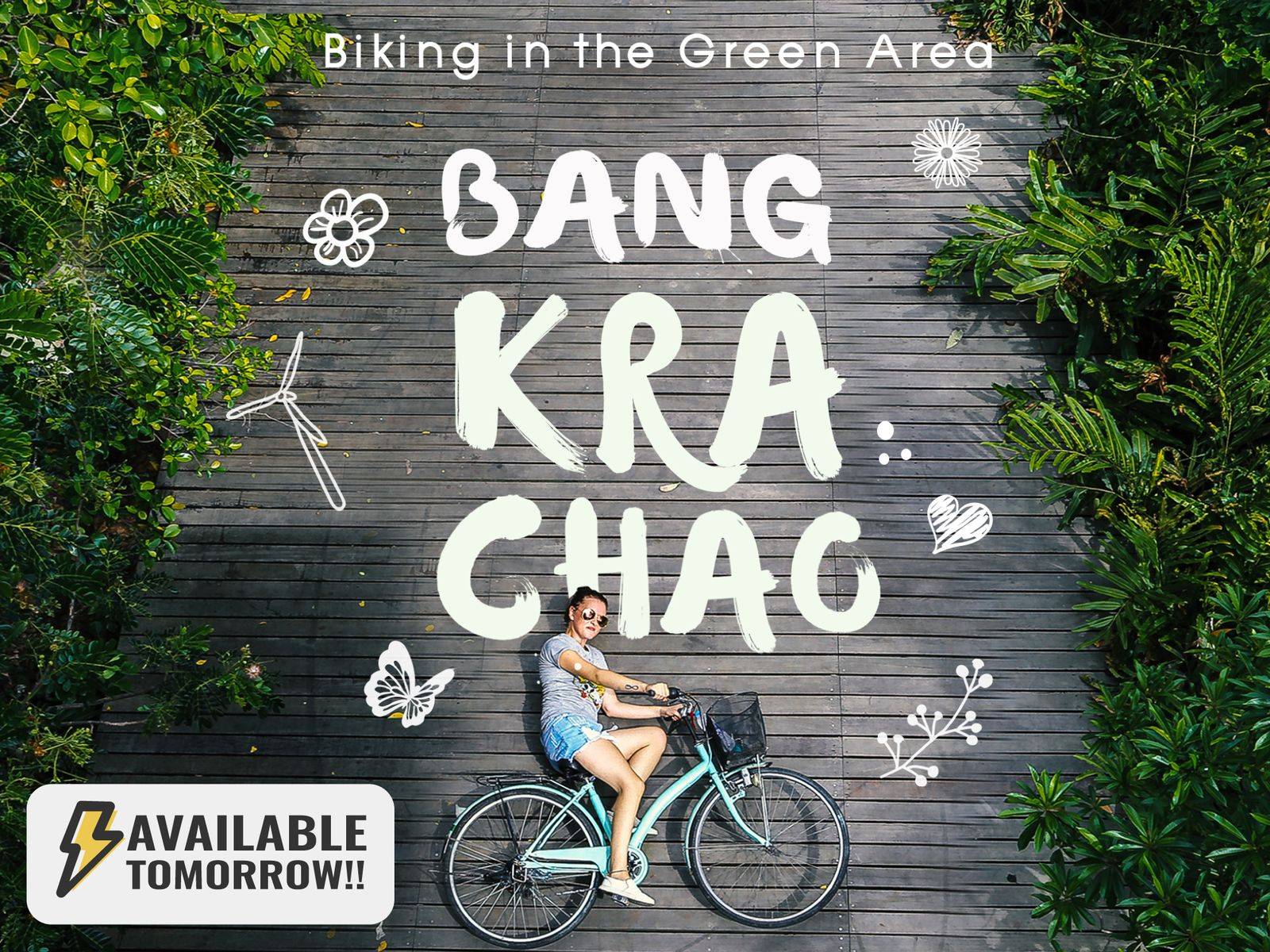 ---
Cycling around the green district, known as Bangkok's Green Lungs. Get away from the busy street and the crowd of Bangkok for a day and immerse yourself in this lovely district. Discover your peaceful escape route with me.
---
itinerary
12:00
Meet up at hotel lobby (in Bangkok area)
13:00
Head out to Samut Pakarm province.
14:00
Take you to Wat Pa Kate. This temple has been established for over 256 years ago. Let's explore around the temple area.
15:00
Take a break at Bangkok Tree House for some refreshments
16:00
Cycle to Sri Nakorn Kuen Khan Park, explore around, and chill out. If you're a green lover, you will definitely love this place.
17:00
Check out the one and only Siamese Fighting Fish Gallery which is situated on the Bangkrachao Peninsula, only ten minutes away from downtown Bangkok. This area has been named 'the best urban oasis' by TIME magazine.
18:00
Return the bicycle to shop and get ready to be back in Bangkok.
---
Price Conditions
Transportation fares are included.
Admission fees are included.
More details about price conditions
---
FAQs
Why this trip?
Say goodbye to the traffic and pollutions of Bangkok and discover the local town, filled with natural air and greens, nearby Bangkok. Cycle around and observe the local surroundings and the way of life.
How local is it?
Very local. Admire the tranquility of the green district and enjoy you chill day here with me.
What makes it unique?
You get to check out the local neighbourhood and some local attractions you shouldn't miss.
I'm also flexible with the time. You can chat with me and let me know, if you'd like to take the morning or afternoon tour.
---
Meeting Point
Hotel Pickup
- Hotel Pickup in Bangkok Area
Please select your time
Biking in the Green Area of Bangkok (Morning)
Biking in the Green Area of Bangkok (Afternoon)
---