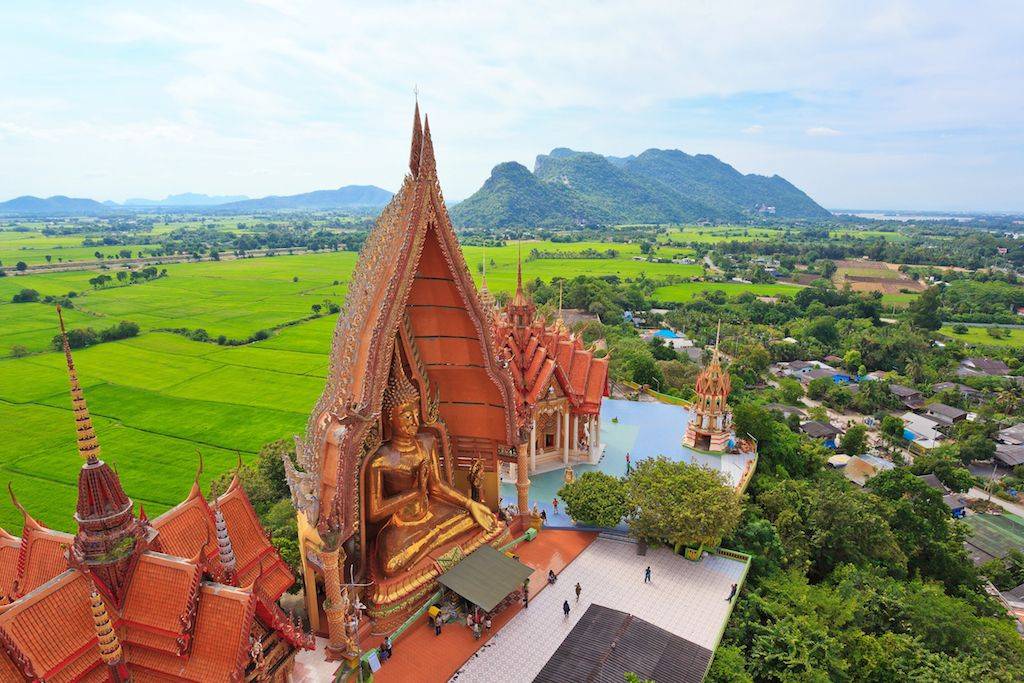 | Trip starts from Bangkok
Exploring The City Tour at Kanchanaburi - A Dream Destination
---
As the trip was named, I will tak​e you to only the real jewels of Kanchanaburi province​. We will go to Tiger Cave Temple, The Bridge over the River Kwai, Elephant Village and The Death Railway .... and if we still have time we can go the Boat Trip.
---
Price Conditions
Transportation fares are included.
Admission fees are included.
More details about price conditions
---
FAQs
Why this trip?
Come experience a variety of activities in Kanchanaburi with a real local. Plus you can enjoy​ the lovely and intelligent elephant of Thailand so why not?
What makes it unique?
You make heard many things about Kanchanaburi but it's uniqueness is so famous that become movie locations, not only for the domestic but also for international Film industry. In 2013, a Hollywood movie called 'The Railway Man​"
Things to prepare for the trip
Sun-Glasses / Cap
---
Meeting Points
Hotel Pickups
- Hotel Pickup in Bangkok Area
---
All Countries
All Countries
United States (1)

Christina D.
United States
|
January 14, 2018
A fantastic day
Knot picked me up outside my hotel and we drove 3.5 hours to beautiful Erawan Waterfalls. Knot is very knowledgeable and also let me spend a couple hours hiking to the top Tier. We ate a delicious Thai lunch at the Saturday market and after the waterfalls Knot drove me to the gorgeous dam on the river that borders myanmar. Knot is very friendly and speaks great English. I highly recommend him as a tour guide!

Christina D.
United States
|
January 14, 2018
Great guide who goes an extra mile
Knot was a great guide, going the extra mile. He recommended good places to visit in Kanchanaburi, yet also listened to our needs. We had a very good day with him. Knot is also very warm and friendly, a good conversationalist.

Thank YOU
This day trip was exceptional! It was great to experience another the tranquil and "green" side of Thailand. My local expert was quite knowledgeable and provided all the information I needed to have a sound appreciation of Kanchanaburi.

+ 1 more travelers have enjoyed
the local experience with Maroonknot
More Reviews