Known best for its fruitful nature and historical significance in the WWII, Kanchanaburi offers all year round possibilities for get-away!
Popular Tours | Historical Route
Popular Tours | Historical Route and Ethical Elephant Sanctuary
Popular Tours | Kanchanaburi: Explore Seven Heavenly Levels of Erawan Waterfall in One Day
---
Kanchanaburi through our lens : TakeMeTour's Review
7 popular things to do in Kanchanaburi
1. Train Tour
Train is the classic, local transportation of Thailand. If you want to experience the slow-life in Thailand, then taking a train is going to be a really good option. Kanchanaburi province is famous for its local train transportation so if you come here, try taking a train tour to take a glimpse of this beautiful province!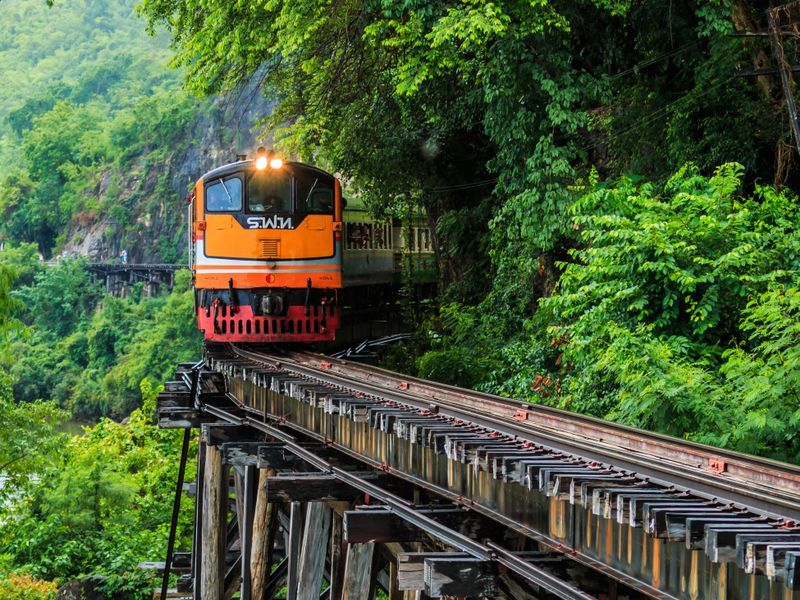 2. The Death Railway
Coming to Kanchanaburi without visiting The Death Railway means you didn't actually come here! It is the must-visit tourist attraction of Kanchanaburi; even local Thais will come here! The Death Railway is one of the most dangerous curving bridges, which is built of wooden log along the mountain side. This railway was constructed by the allied prisoners during Second World War, with a long history until now, waiting for your visit!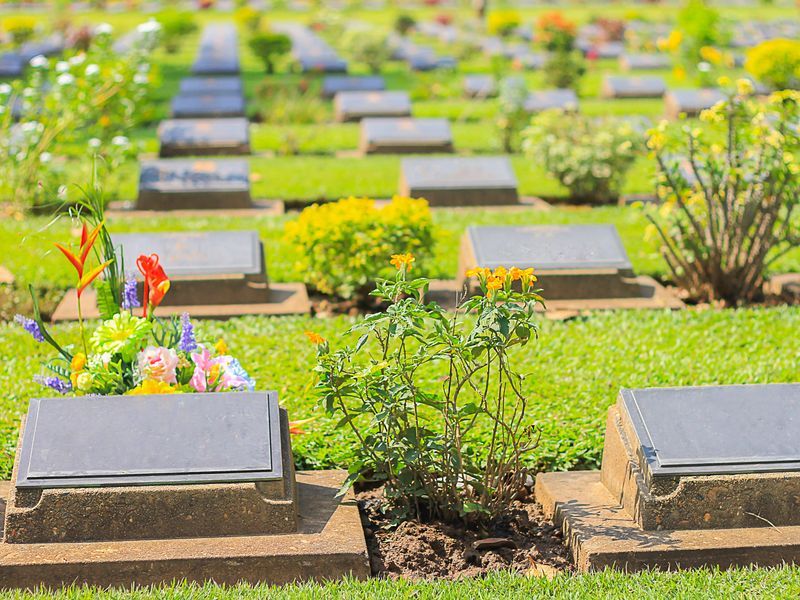 3. Kanchanaburi War Cemetery
Still in the mood for discovering more about the WWII's allied prisoner history in Thailand? Then this is the sequel to your history discovery. Kanchanaburi War Cemetery is the main prisoner of war cemetery for war victims of Japanese imprisonment while they were building the Death Railway.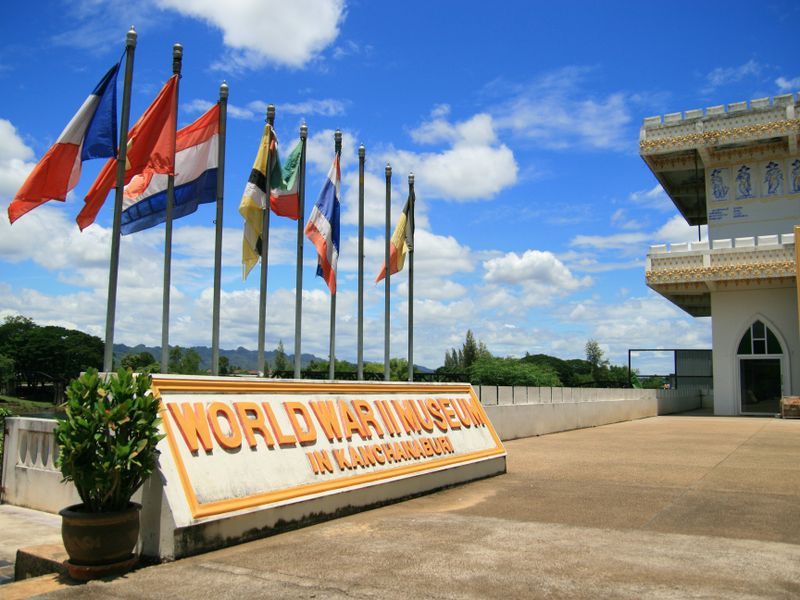 4. Jeath war museum
Interested in learning more about the Death Railway history then this museum is a must-visit place for you all! Jeath war museum is a war museum dedicated to giving you more insights into the history of the World War 2's allied forces and the Death Railway.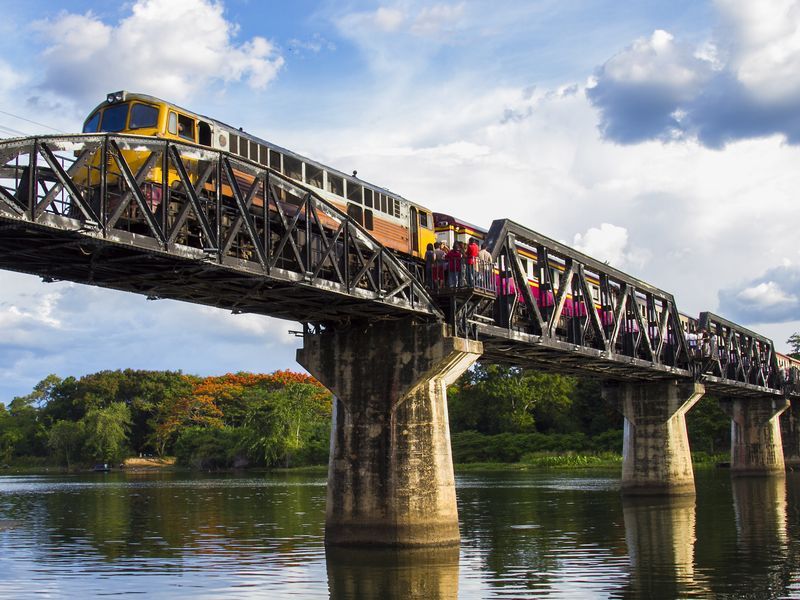 5. The bridge on the River Kwai
River Kwai is a famous river that is surrounded by lush green jungle and mountains. If you take a train tour, it will also take you across this serene river. Don't forget to visit the famous bridge over River Kwai, which was built by the allied prisoners during World War 2 as well. Take a lot of photos here!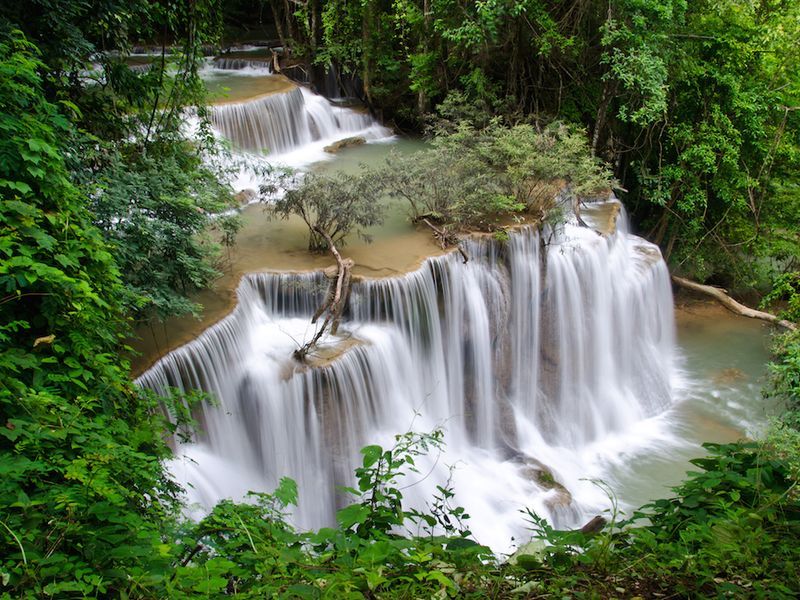 6. Erawan Waterfall
Or if you are a nature lover, Kanchanaburi can satisfy your nature craving as well. Erawan Waterfall, Thailand's famous 7-levels waterfall, is worth a visit. The clear water allows you to see all the fish while you are swimming and trekking around the waterfall area.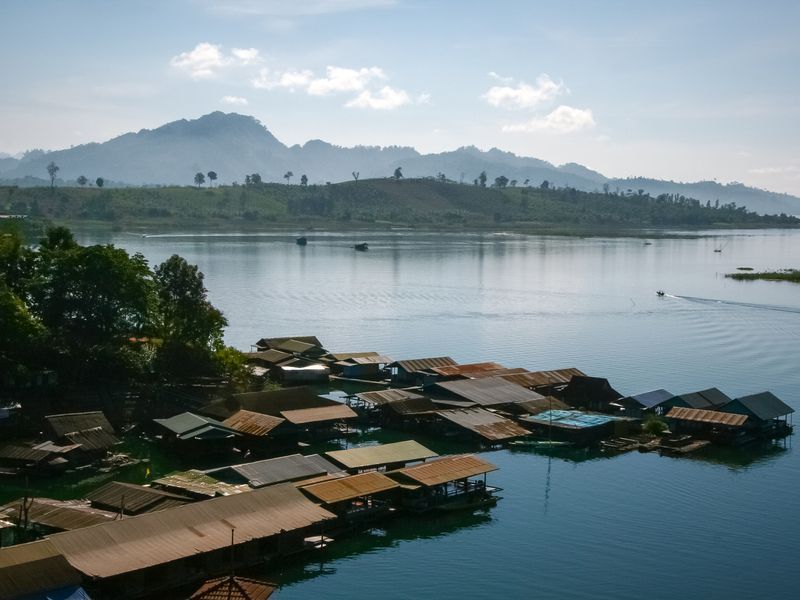 7. Sangkhlaburi town
Sangkhlaburi is a small town located right in Kanchanaburi province. It is a haven of serenity with a rich history and a wide range of diverse cultures all in one place. Most of the people here are Mon people so when you are here, go to the Mon Market early in the morning and observe their traditional ways of life. During the afternoon, make a visit to the Mon Temple and the famous Sunken Temple for beautiful photos. Everyone will definitely become more peaceful here at Sangkhlaburi town.
Coming to Kanchanaburi province is indeed a peaceful getaway from the busy Bangkok. Making a visit here will give you a quality resting time. Take your mind and soul here to mend and relax right here right now!
---