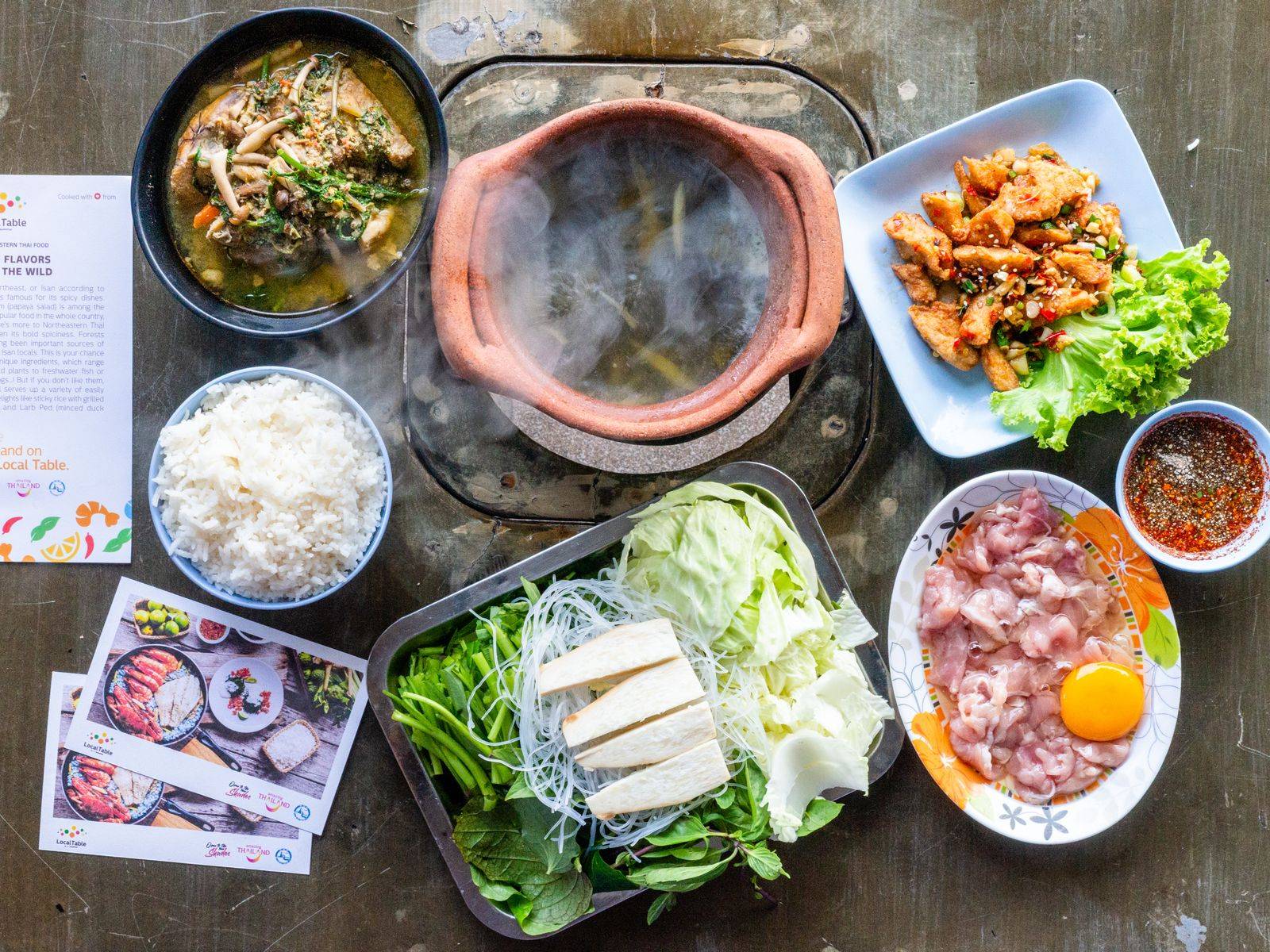 The Great Rock Reef, Boat Ride Along the Two-Colored River and Isan Hot Pot
---
Discover the rock reef Sam Phan Bok, which is dubbed the Grand Canyon of Thailand but abundant in its own unique beauty. We'll also visit a hidden library in the middle of a pond and take a boat trip from the two-colored river to Kangtana National Park. To wrap up our local trip, let's enjoy Northeastern Thai-style hot pot beside the Mun River in the evening.
Menu
Jaew Hon Moo or Jim Joom (Pork Hot Pot with Thick Soup or Clear Soup

U Khai Pla (Baked Fish Eggs in Pot)

Stir-Fried Chicken with Chili

Rice or Sticky Rice
Remarks
Seasonality
All menu items are subject to seasonal availability.
Allergies/Restrictions
Please always inform your Local Expert of your food allergies and dietary restrictions.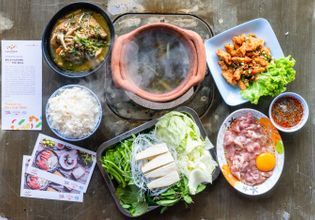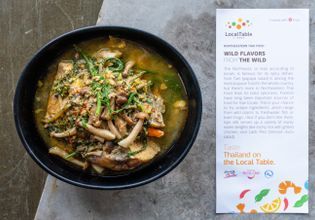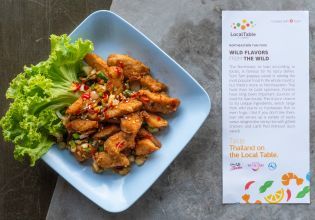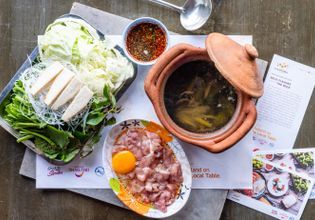 ---
itinerary
08:00
Meet up at hotel lobby (in Ubon Ratchathani area)
08:45
Arrive at an old beautiful Buddhist library in the middle of a pond.
09:15
Leave the library and go to Sam Phan Bok, which is the largest rock reef in the Mekong River area.
10:15
Arrive at Sam Phan Bok and explore its unique landscape. Enjoy the pothole-filled scenery, many are in strange shapes, so you'll have fun with your imagination.
11:30
Continue to Khong Chiam area.
12:30
Taste street food in Khong Chiam for lunch.
13:30
Then head to Once upon a Time, a chic coffee shop that doubles as a cotton weaving center in Khong Chiam area.
14:15
Go to see the two-colored river, where the Mun River and the Mekong River converge. Take a boat from there to Kangtana National Park
15:30
Leave Kangtana National Park and go back to Ubon Ratchathani area.
16:45
Arrive at our LocalTable. Let's try the unique Isan hot pot and other local food while watching the sun set by the Mun River.
18:00
Arrive at your hotel.
---
Price Conditions
Transportation fares are included.
Admission fees are included.
More details about price conditions
---
FAQs
Why this trip?
My tour take you to the most highlight of Ubonratchathani, the places or activities you should not miss when you are here. It's also include the hidden place that the other tour do not put in their programme.
Things to prepare for the trip
Hat and sun screen
---
Meeting Point
Hotel Pickup
- Hotel Pickup in Ubon Ratchathani Area
Please select a tour
With LocalTable meal at Krua Rim Mun
With LocalTable meal at Rim Kong
With LocalTable meal at Phae Araya
---