See Picturesque Inthanon Mountain: The Highest Point in Thailand
Chiang Mai
This mountain is the highest one of Thailand, uniquely cold weather in a tropical country with a very beautiful view. 2565 meters above sea level, nice waterfall, holy pagoda and hill tribe shopping area...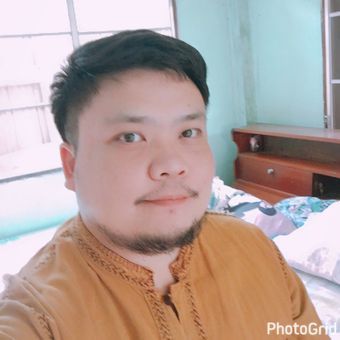 FAQ
We serve you by heart with a good driver who is a fluent English speaker with a comfortable car.
This route is a very special way, our driver is a specialist in this route because of he drives to there regularly and you can be sure that it's safe.
Some of travel program can be changed if you request.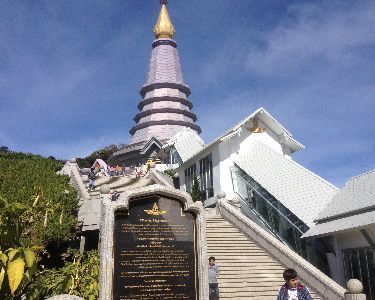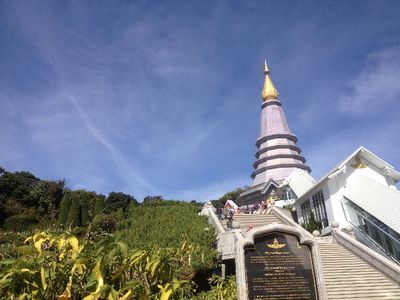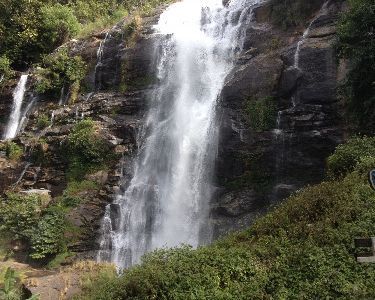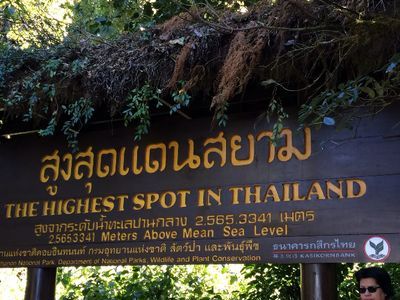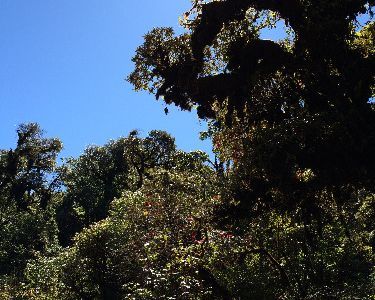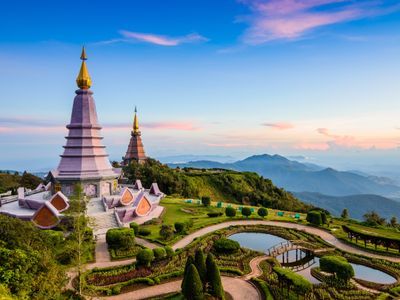 Itinerary
Meet up at our meeting point
- Airport (Chiang Mai International Airport)
- Hotel Pickup (Hotel Pickup in Chiang Mai Area)
Arrive to the King and Queen pagoda and touching the beautiful landscape from the top.
Reach to the highest point of Thailand in 2563 meters above sea level.
Take a short walking trail, seeing a natural and completely touch the cool weather from the top mountain.
Visit hill tribe shopping market, get a local fruit and vegetable from fresh plant.
Visit the biggest and most beautiful waterfall and have lunch.
Price condition
Meals are included. (Note that alcohol is excluded).
Transportation fares are included.
Admission fees are included.
Meeting point
Chiang Mai International Airport
Hotel Pickup in Chiang Mai Area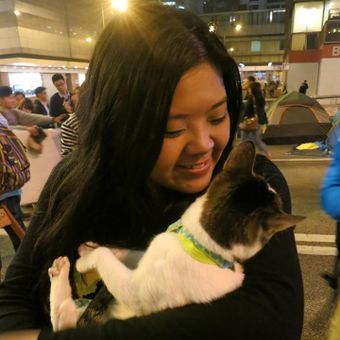 Ellie
Sakon is a professional and warmhearted guide, has a lot of knowledge on the history of ancient Lanna. Great experience!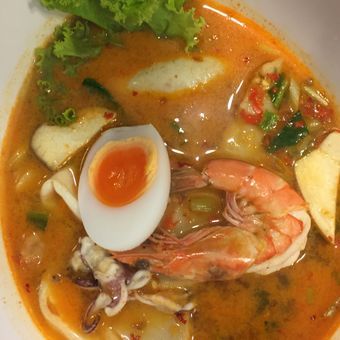 Logan
More like chauffeur than tour guide
First of all, the admission fee is not included unlike advertisement. We had to pay entrance fee at white temple and Singha park.

It was more of hiring chauffeur instead of tour guide. No actual guide given other than drop off at attraction and told come back in an hour or so.

No part of tour is pre organised. Had to ride bike for 10km at Singha park as shuttle bus ticket is sold out whereas where were multiple opportunities to advise us to pre purchase it.

The silver lining is puncuation and language proficiency.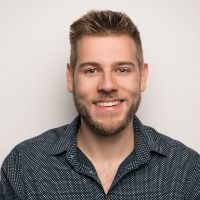 Christopher
Punctual Hassle Free
Great experience. No complaints! + 9 more travelers have enjoyed the local experience with Sakon