Take a Bike Tour of Bangkok's Green Area
Private Car
Samut Prakan(Tour starts from Bangkok)
Cycling around the green district, known as Bangkok's Green Lungs. Get away from the busy street and the crowd of Bangkok for a day and immerse yourself in this lovely district. Discover your peaceful escape route with me.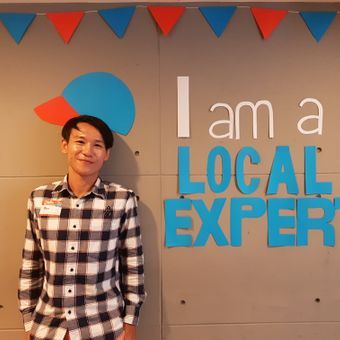 FAQ
Say goodbye to the traffic and pollutions of Bangkok and discover the local town, filled with natural air and greens, nearby Bangkok. Cycle around and observe the local surroundings and the way of life.
Very local. Admire the tranquility of the green district and enjoy you chill day here with me.
You get to check out the local neighbourhood and some local attractions you shouldn't miss. I'm also flexible with the time. You can chat with me and let me know, if you'd like to take the morning or afternoon tour.
Things to prepare for the trip
If who have sun screen or hat should bring on the trip.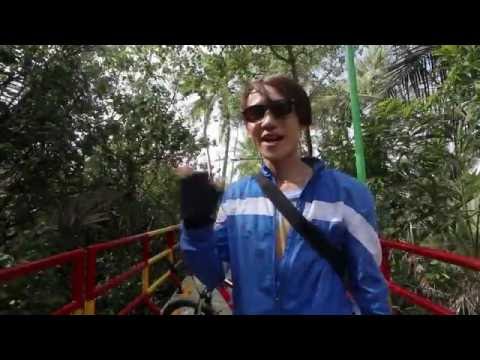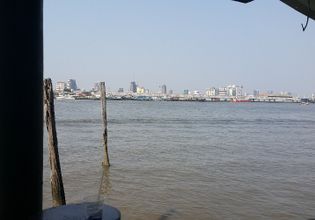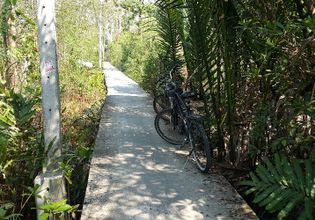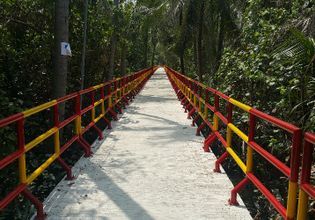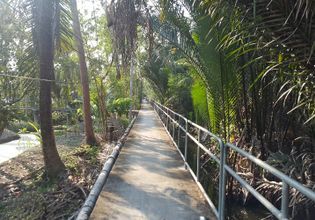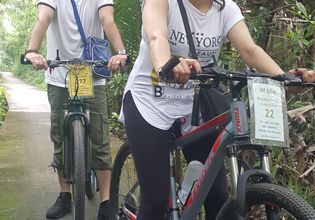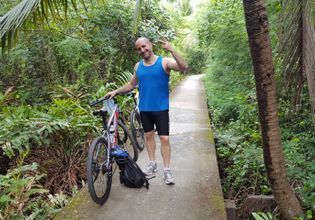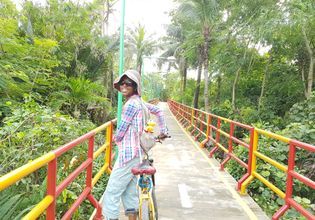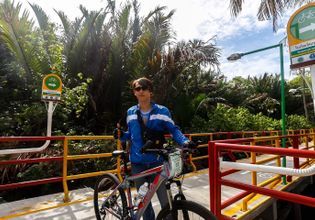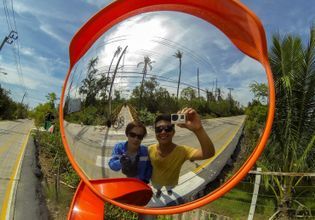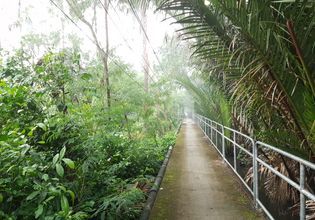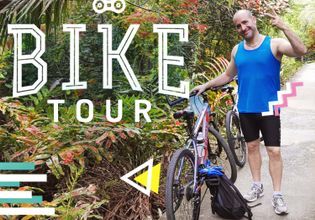 Itinerary
Meet up at our meeting point
- Hotel lobby (in Bangkok area)
- BTS Station (Surasak)
Head out to Samut Pakarm province. (For the afternoon trip, starts at 12:00)
Take you to Wat Pa Kate. This temple has been established for over 256 years ago. Let's explore around the temple area.
Stop by Mom and Me coffee. Take a quick rest, chill out at their cafe.
Have a local meal around the area. We can try different Thai food here too.
Cycle to Sri Nakorn Kuen Khan Park, explore around, and chill out. If you're a green lover, you will definitely love this place.
Check out the one and only Siamese Fighting Fish Gallery which is situated on the Bangkrachao Peninsula, only ten minutes away from downtown Bangkok. This area has been named 'the best urban oasis' by TIME magazine (Only on Weekend).
Return the bicycle to shop and get ready to be back to Bangkok.
Send you back to your hotel or meeting point.
Price condition
Meals are included. (Note that alcohol is excluded).
Transportation fares are included.
Admission fees are included.
Extra expense you should prepare
All expenses included except tip and any alcoholic beverages.
Meeting point
- Hotel Pickup in Bangkok Area Laurie
Great
The tour was great and Ben was very friendly and knowledgeable! Pamela
Great Unique Experience
Mr. Sinchai definitely knows the hidden spots!
We got picked up around 7am from the hotel - so when you book the trip be aware, that depending on your location, you will start the trip at ~6:30/7am due to traffic and journey time. Besides, the floating market opens early and if you come after 10am, it's already super crowded.
Mr. Sinchai was on time with picking us up from the hotel, patiently explained the day. Once we were finished with the floating market, he even took us for Thai breakfast, a bit off the normal touristy spots. The Mae Klong market was a great experience, too, and he carefully selected the restaurant for lunch as he had tried 6 of the surrounding restaurants.
Mr. Sinchai definitely knows a lot and gave us plenty of background knowledge about the places that we visited. I highly recommend this tour and I'm super happy about my first Take Me Tour experience. Just wow!

Vernie
Excellent Service
Was very please with Mr. Sinchai. Brought we for great food and he was very attentive. Had two good let's with me and they love him! Thank you so much for our funfilled day! + 86 more travelers have enjoyed the local experience with Mr.Sinchai
Load more