Take a Bike Tour of Bangkok's Green Area
Samut Prakarn
Cycling around the green district, known as Bangkok's Green Lungs. Get away from the busy street and the crowd of Bangkok for a day and immerse yourself in this lovely district. Discover your peaceful escape route with me.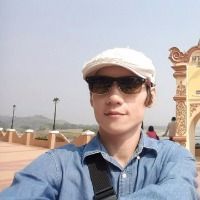 FAQ
Say goodbye to the traffic and pollutions of Bangkok and discover the local town, filled with natural air and greens, nearby Bangkok. Cycle around and observe the local surroundings and the way of life.
Very local. Admire the tranquility of the green district and enjoy you chill day here with me.
You get to check out the local neighbourhood and some local attractions you shouldn't miss. I'm also flexible with the time. You can chat with me and let me know, if you'd like to take the morning or afternoon tour.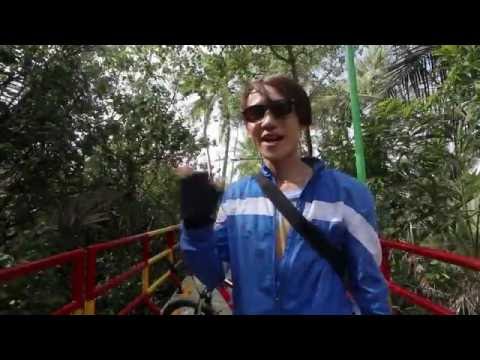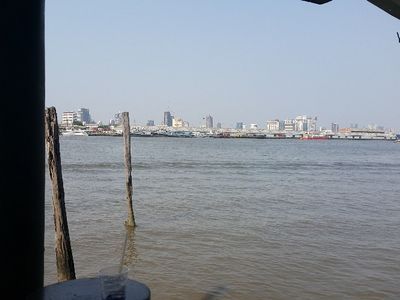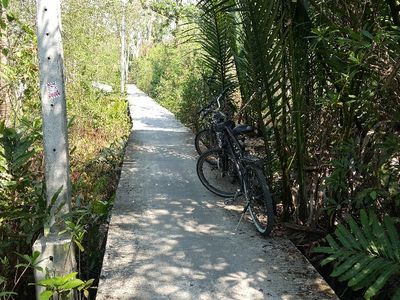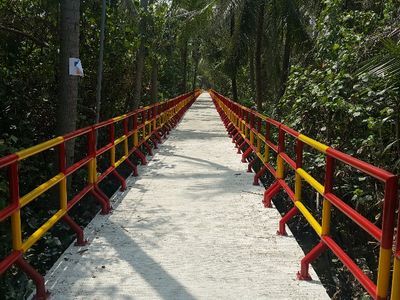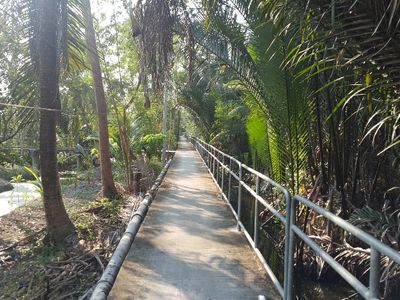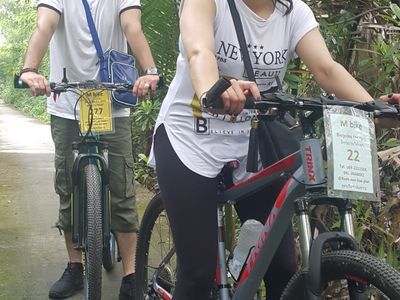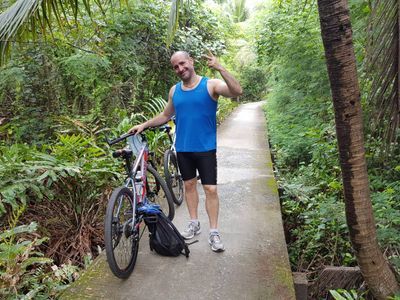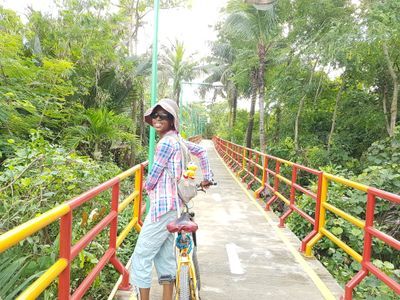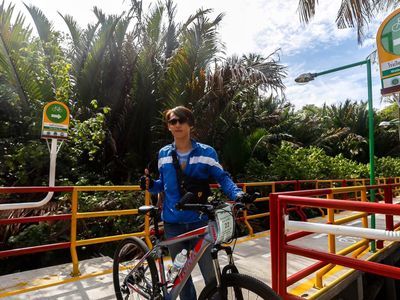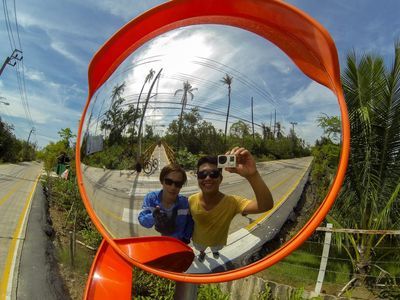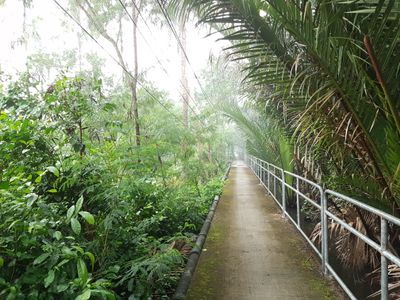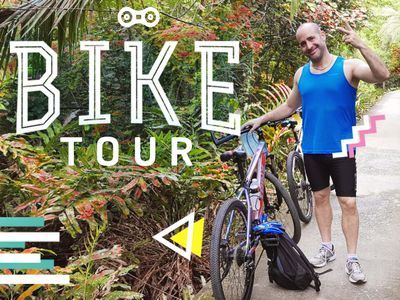 Itinerary
Meet up at our meeting point
- Hotel Pickup (Hotel Pickup in Bangkok Area)
Head out to Samut Pakarm province. (For the afternoon trip, starts at 12:00)
Take you to Wat Pa Kate. This temple has been established for over 256 years ago. Let's explore around the temple area.
Take a break at Bangkok Tree House for some refreshments
Have a local meal around the area. We can try different Thai food here too.
Cycle to Sri Nakorn Kuen Khan Park, explore around, and chill out. If you're a green lover, you will definitely love this place.
Check out the one and only Siamese Fighting Fish Gallery which is situated on the Bangkrachao Peninsula, only ten minutes away from downtown Bangkok. This area has been named 'the best urban oasis' by TIME magazine.
Return the bicycle to shop and get ready to be back in Bangkok.
Price condition
Meals are included. (Note that alcohol is excluded).
Transportation fares are included.
Admission fees are included.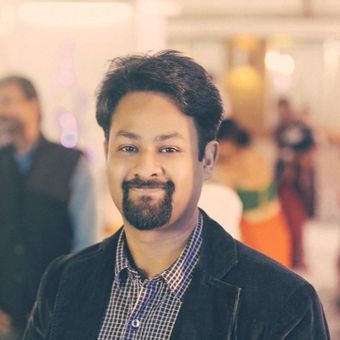 Ayush
Awesome with ben trip to Floating market and the Maeklong Railway Market
It's always helpful to have a localite showing you around. Ben picked me up from my hotel and then we started our 90km trip to the Damnoen Saduak Floating Market. He brought is personal car. And what a beautiful place it was. Ben has been to these places dozens of times and he advised that we start early. And boy, was I happy. Just when we finished the whole place was crowded. He's very well informed and a delight to hang out with. We talked about several things. He gave very useful tips and information I as a backpacker needed to know. Then we headed to the Maeklong Railway market. We even sampled some traditional thai sweets. I got to see things I would not have been able to see if it was not for Ben. Language is a bit of a challenge with the locals, so with him around it was a breeze.

Thanks Ben for your time. Apologies for the delay in writing this. I will get in touch with you again through TakeMeTour when i'm there again. All the best.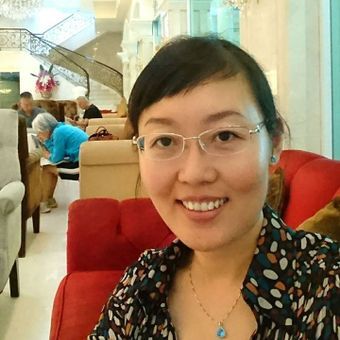 Pei
Safe Fun Pleasant
It was a pleasant outing with Mr Sinchai, who was accommodating and willing to go extra mile for the comfort of his guests. I traveled with a young kid, he always ensure that my daughter is within sight. He has provided valuable information for us to understand local practices and cultures. Mr Sinchai also recommended reliable eateries to his guests to ensure good level of food hygiene. He cared to provide chilled mineral waters and wet wipes during the journey. Overall experience was excellent, value for money tour. Thumbs up!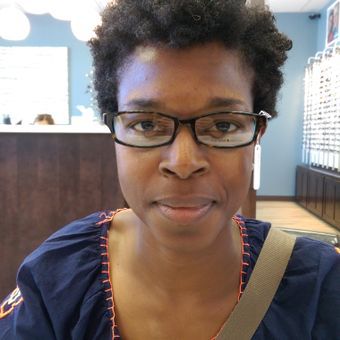 Vonie
Exhilarating, educational, fun + 21 more travelers have enjoyed the local experience with Mr.Sinchai
Load more