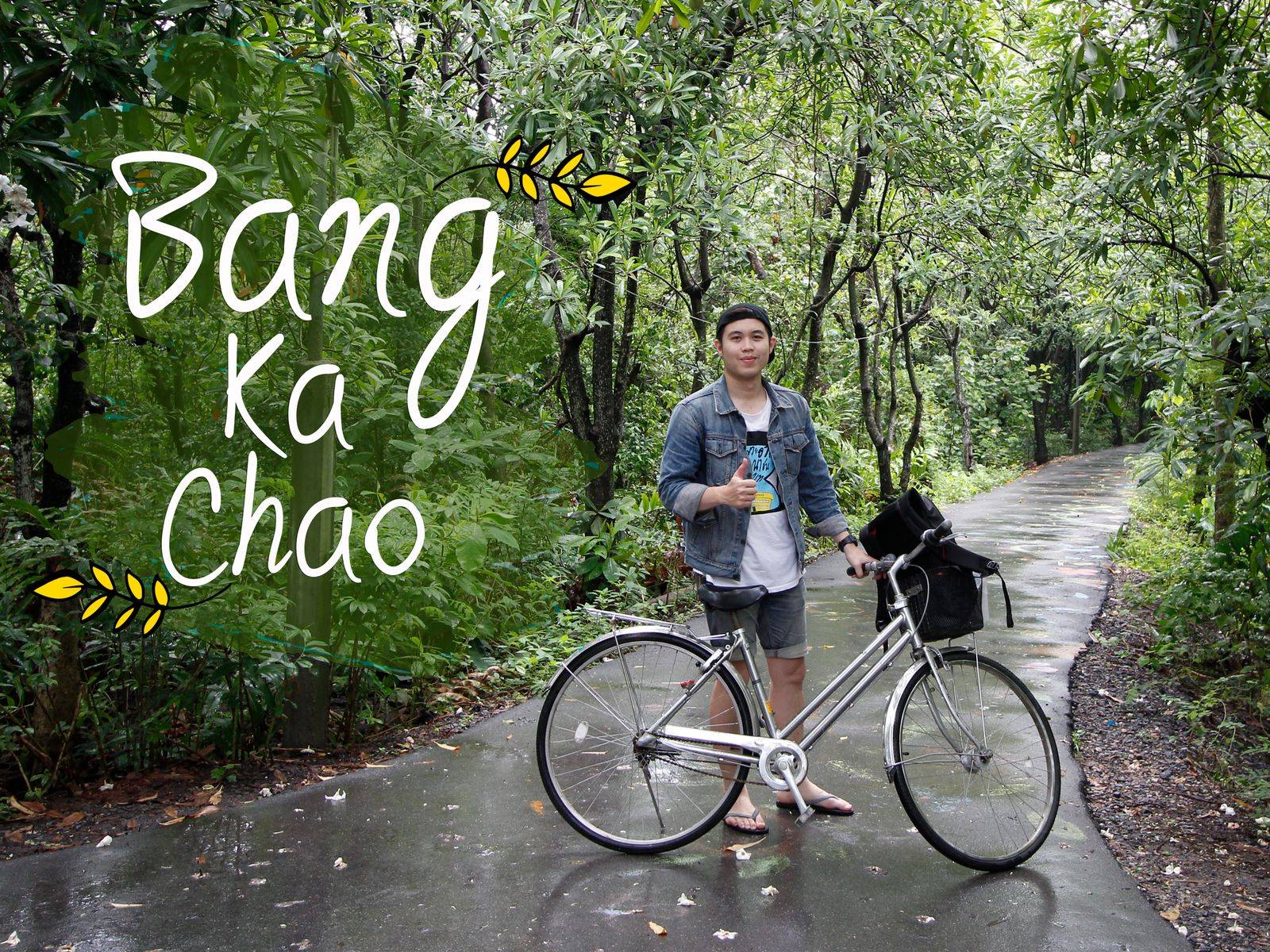 Take A Bike Tour with Local in Bang Ka Chao, the Urban Oasis
---
itinerary
08:00
Meet up at BTS Station (Bang Na)
08:15
Rent our bicycle to ride along to everywhere since start to end trip.
08:45
(weekend only) Arrive to Bangnumpueng Floating market where is a market that have a lot of kind of food ie old school thai dessert and old school thai food you can buy food or desert that you want to taste.
09:00
Have a breakfast.
09:45
(weekend only) Walk around the floating market to spend your time with the many interesting thing.
11:45
Rent our boat to ride along the canal to see local live and urban view.
12:45
Ride the bicycle to Joss-stick house to workshop and do the herbal joss stick by yourself or Thai massage activity it depends on you need.
13:45
come back to floating market again to have lunch.
14:45
Ride a bicycle around Bang Ka Chao in the maze way like a spider web it is an exciting activity that i think you must like it then we will go to next destination.
16:00
Arrive at Thai Fighting fish museum.
17:00
Arrive at a local natural park (Suan-Sri-Nakorn-Kuen-Khun) that a beautiful and peaceful natural park to restore your energy life.
18:00
Come back to meeting point in the morning come back your home and say goodbye Bang-Ka-Chao .
---
Trip Conditions
Physical Strength Required
---
Price Conditions
Transportation fares are included.
Admission fees are included.
More details about price conditions
---
FAQs
Things to prepare for the trip
Please wear comfortable clothes and shoes for biking.
---
By Country
Australia
India
Singapore
An Exceptional Experience!
Had never imagined that Bangkok has this hidden beautiful island, Bang Ka Chao. This small green island is a great choice for those who love biking off the city.Tourists have never found that place without a local showing them the way. A hugely thankful to Thap, who has a very extensive knowledge about the areas and tends to show me any places i would also love to see. Thanks again for a great experience!
Sokheng N.
Cambodia
|
March 29, 2018
An enjoyable experience
Thap knows Bang Krachao neighborhood really well. He was informative not only about the place and it's inhabitants but also introduced us to the authentic local eats of Bang Krachao. That for us meant a bonus of culinary discovery in addition to discovering the green lung of Bangkok.
He was extremely flexible with the tour, ready to accomodate any activity we fancied , visit to the floating market, tie dye workshop, feeding the fish at botanical garden.
He paid careful attention to us, checking from time to time if we were comfortable with the route, since I particularly found it difficult to navigate through the narrow cycling path.
I strongly recommend this tour with Thap.
Sampada S.
India
|
January 9, 2018
Thank u so much Sam and Luke I really appreciate to take care your in this trip :)
Enjoyable, and much to do
My family was apprehensive about cycling because of the weather, but it turned out to be such a wonderful bonding experience for all of us, and I can't say enough good things about Thap. Caring, passionate, and eager to please. He's a very good tourguide.

Li Shan F.
Singapore
|
April 15, 2017
+ 1 more travelers have enjoyed
the local experience with Thap
More Reviews
---
Total
100% Satisfaction guaranteed