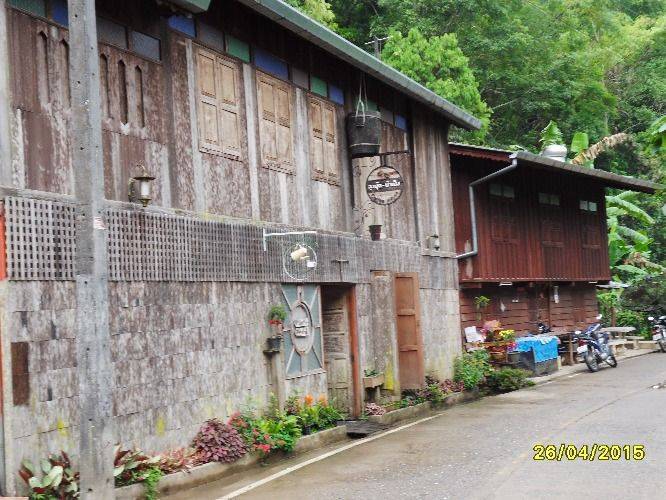 ---
Join me, and you'll get to visit the nature outside Chiang Mai city! Mae Kham Pong is a small village enveloped by a green forest, and it's cool all year round! It is rich in natural resources, so you'll enjoy this eco-touristic trip!
---
itinerary
09:00
Meet up at hotel lobby (in Chiang Mai area)
11:00
We have arrived at Mae Kham Pong! Let's start by exploring the nature! Tea, coffee, and rice are grown here, and it's a part of the Royal Project where these products are grown and sold!
12:00
Time to have lunch!
13:00
Let's have a look at the village near Mae Kham Pong!
16:00
Get ready to go back to Chiang Mai city, and this is where the trip ends! Thank you for joining me on my trip!
---
Price Conditions
Transportation fares are included.
Admission fees are included.
More details about price conditions
---
FAQs
Why this trip?
It's a very nice trip . You can see the nature and clean air at Mae Kham Pong.
How local is it?
The place is far away from the city. It's one of the thing you never see in the city.
What makes it unique?
It's green everywhere and the weather is so cool.
---
Meeting Point
Hotel Pickup
- Hotel Pickup in Chiang Mai Area
---
All Countries
All Countries
Belgium (1)
France (2)
India (1)
Singapore (3)
Spain (1)
United Kingdom (4)
Peiling T.
Singapore
|
March 4, 2018
A relaxing motorbike trip to the mountains and the lake
I originally booked the trip "escape to the beautiful mountains". But I found out when Ms Darla picked me up that that tour was to visit Chiang Dao mountains and the Chiang Dao caves, where I had already visited the day before. Ms Darla was very flexible and accommodating to change the tour to "explore secrets of Chiang Mai".
We visited Mae Jom, an orchid garden, a local village market and rounded up the day with a relaxing lunch by the lake at the Huay Tung Tao lake. Ms Darla shared with me about the places the locals go and the other tours she guided. I hardly saw other foreigners during our day trip. Even the menus at the places where we had lunch and breaks were written in Thai.
While the trip was relaxing, it might not be suitable for someone who wants to visit as many places as possible in a day. Then again, if someone wants to experience the local culture, it is not the local style do a day trip by rushing from one to another.
Peiling T.
Singapore
|
March 4, 2018

callum G.
United Kingdom
|
December 24, 2017
Fun, insightful and beautiful
I had a really good time with Darla and seen some amazing sights. I feel like the transport could have been better organized coming down from the mountain, but this did not effect my overall happiness from the trip.
Thanks Darla.

callum G.
United Kingdom
|
December 24, 2017
Shalini P.
India
|
November 1, 2017
Fun nice different
Was little unprofessional but later she made up for whatever went wrong
Shalini P.
India
|
November 1, 2017
+ 6 more travelers have enjoyed
the local experience with Darla
More Reviews