Thailand might not be the first art destination that comes to your mind and when talking about Thai art, a lot of people think of traditional Thai art only.

In reality, Thai art is full of diversity. Aside from the Buddhist art we're familiar with, Thailand has a budding contemporary art scene and themed art spaces have been sprouting in recent years, especially in Bangkok and Chiang Mai.

However, there are lots of other art spaces scattered around Thailand. They offer local insights into Thai art scene. Plus many are close to Bangkok and Chiang Mai. Come get inspired at these hidden art destinations in Thailand.

---
9 Hidden Art Museums and Art Galleries in Thailand

1. Woodland Muangmai in Nakhon Pathom, Central Thailand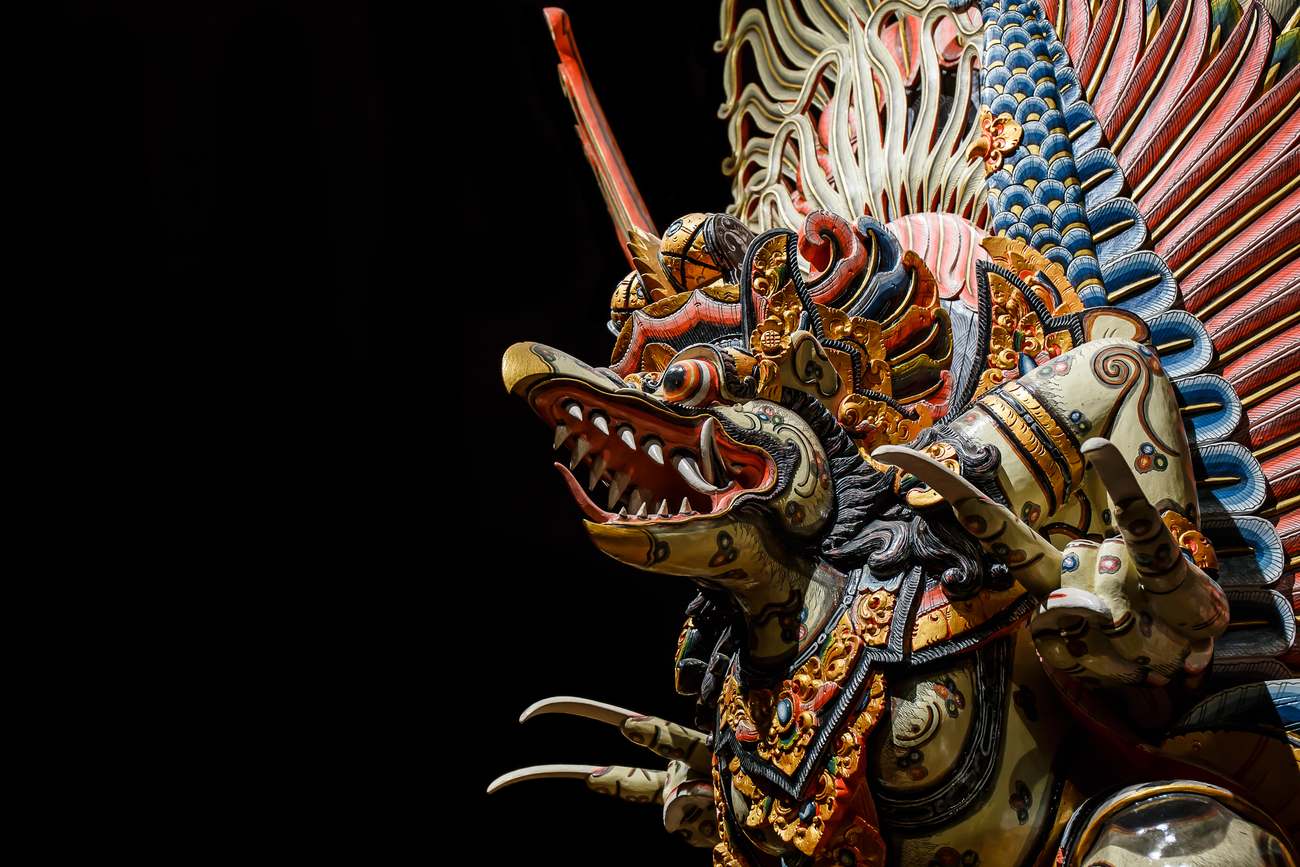 One of Bangkok's neighbors, Nakhon Pathom is as artistic as the City of Angels, but in its own ways. At Woodland Muangmai, you can admire various styles of Southeast Asian arts in one place. Each piece of Indonesian, Burmese, Cambodian and Thai arts there is exquisitely carved. There are over 1,000 nature-, religion- and myth-inspired carvings. You can spend hours appreciating the woodcarvers' skills and dedication.

After wrapping up your journey into the world of wood carving, visit the solemn wooden church. Woodland Muangmai is also a resort, but if you don't want to stay overnight, you're welcome to enjoy the restaurant and souvenir shop on the property.       

2. Owl Art Museum in Nakhon Pathom, Central Thailand
Owl Art Museum is the first of its kind in Thailand. Don't think of it as just a small museum. With over 1,000 owl-themed art pieces on exhibit, we assure you it's a wise idea to add Owl Art Museum to your Nakhon Pathom itinerary. There's also a souvenir shop if you want to take these cute owls home or you can join an art class to make your own owl.

3. Thai Human Imagery Museum in Nakhon Pathom, Northern Thailand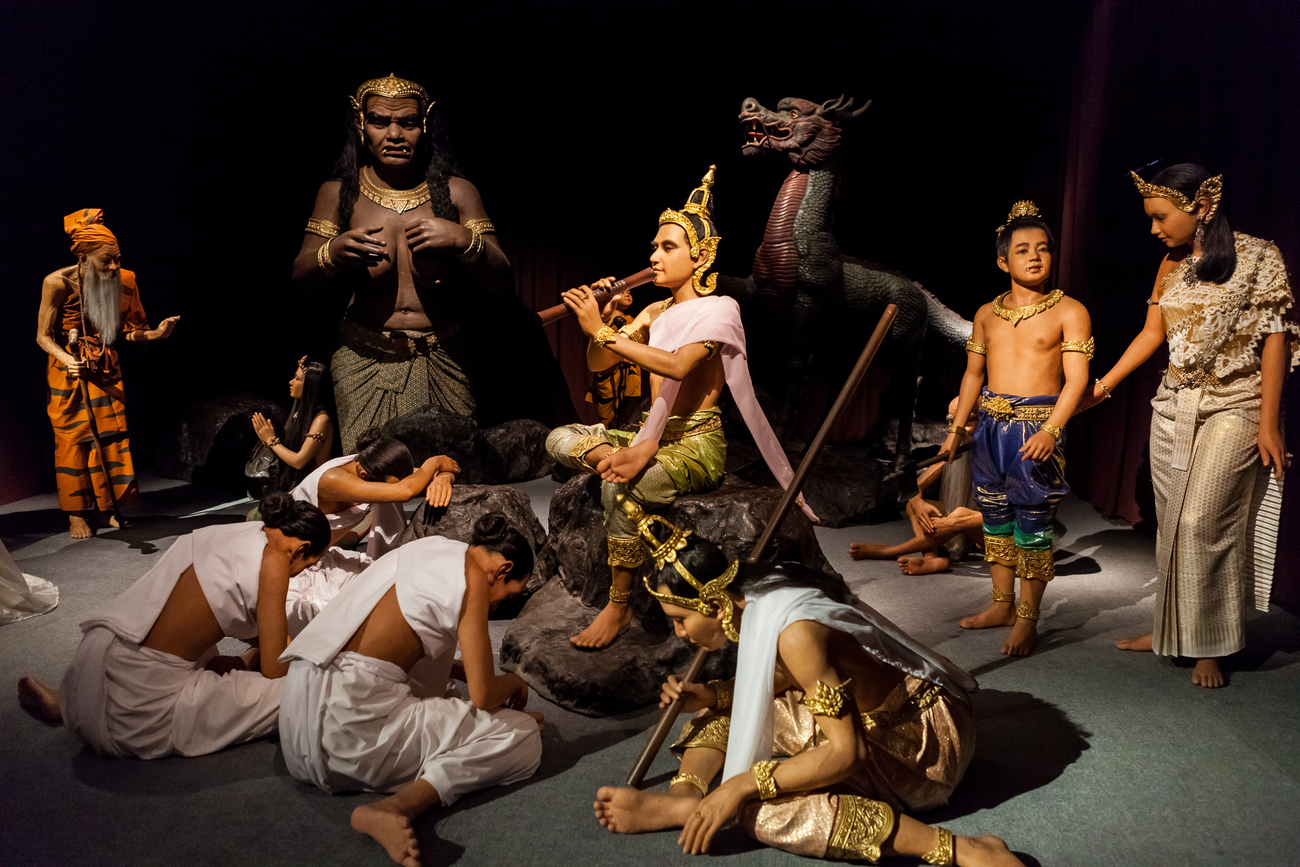 Long before Madame Tussauds came to Bangkok, Thailand already has a similar museum in Nakhon Pathom. Thai Human Imagery Museum houses a large collection of impressively life-like fiberglass sculptures. The models are some of the most important figures in Thai history, such as the highly revered monks and the Chakri Dynasty kings. What's more, the museum also showcases traditional Thai culture through fiberglass figures as well as fictional characters from classic Thai literature.  

4. Tao Hong Tai d : Kunst in Ratchaburi, Central Thailand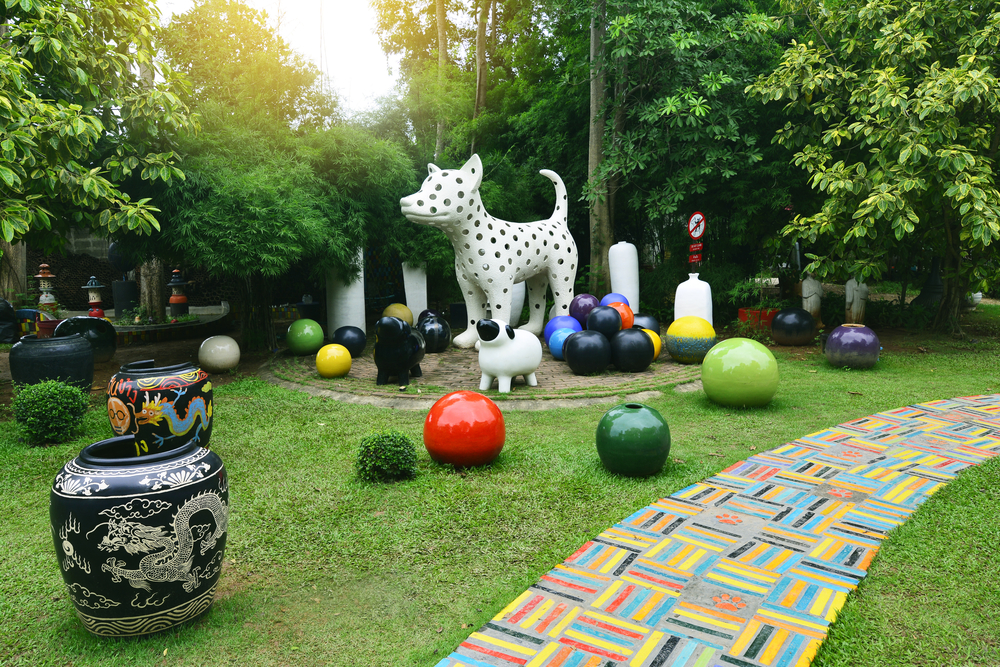 Just a couple of hours from Bangkok is Tao Hong Tai : d Kunst. An artistic cooperation between Tao Hong Tai (Ratchaburi-native ceramics company) and local artists, it's Ratchaburi's first-ever contemporary art gallery. The gallery is housed inside a century-old wooden Thai house and features not only contemporary art exhibitions but also an art library and a hip café.

Tao Hong Tai also has another art project, which is in its own factory. The area around Tao Hong Tai Ceramics Factory is turned into a green space dotted with colorful installation art pieces. All made from Tao Hong Tai ceramics, of course. You can tour the factory as well and watch the workers handcraft each piece with your own eyes.
Discover other things to do in Ratchaburi, Thailand.
5. Wat Khanon Nang Yai Museum in Ratchaburi, Central Thailand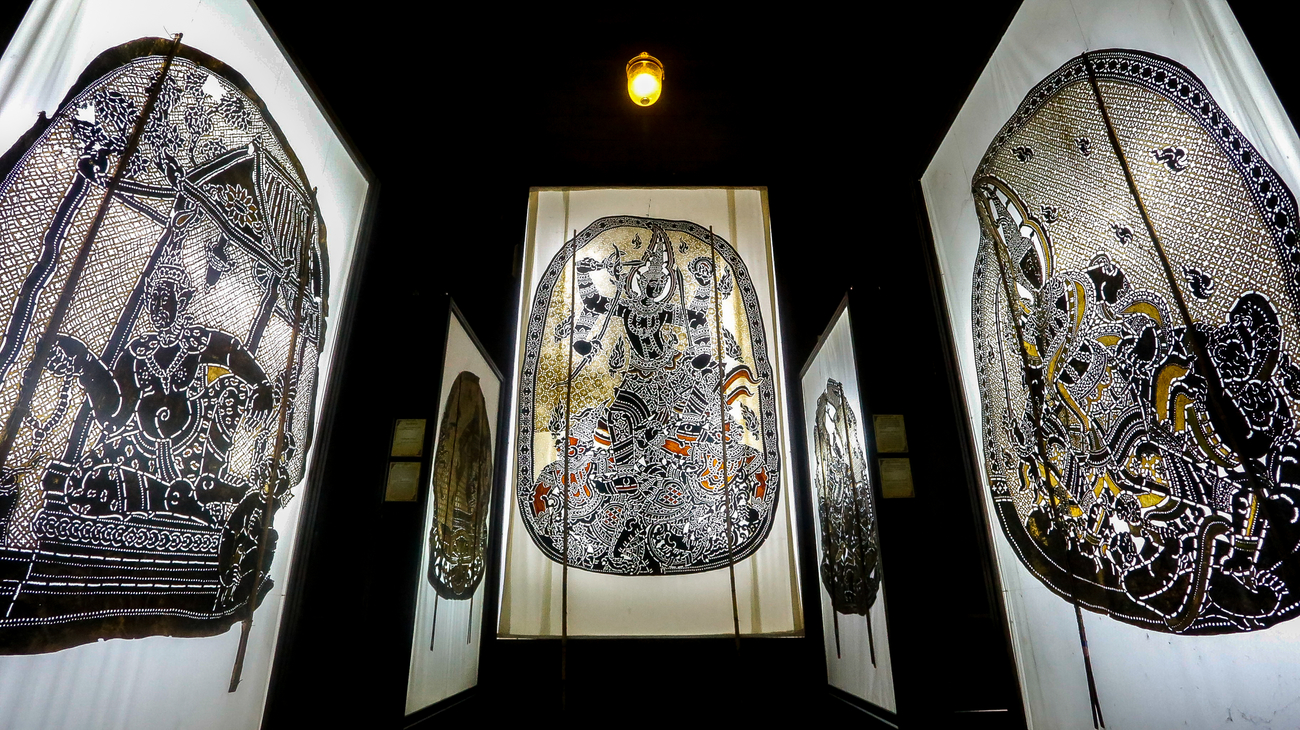 Nang Yai or large shadow play fuses many branches of arts and UNESCO-honored Wat Khanon Nang Yai is a must-see when you're in Ratchaburi. Artisans meticulously carve buffalo hide into life-size puppets and the story unfolds through traditional Thai music and entertaining chants.
Wat Khanon has over 300 well-preserved Nang Yai puppets and the Nang Yai Museum is right on the temple grounds. Every Saturday from 10am-11am, the puppets come to life in Nang Yai shadow play performed by Wat Khanon School students.
Discover other things to do in Ratchaburi, Thailand
6. Black House (Baan Dam Museum) in Chiang Rai, Northern Thailand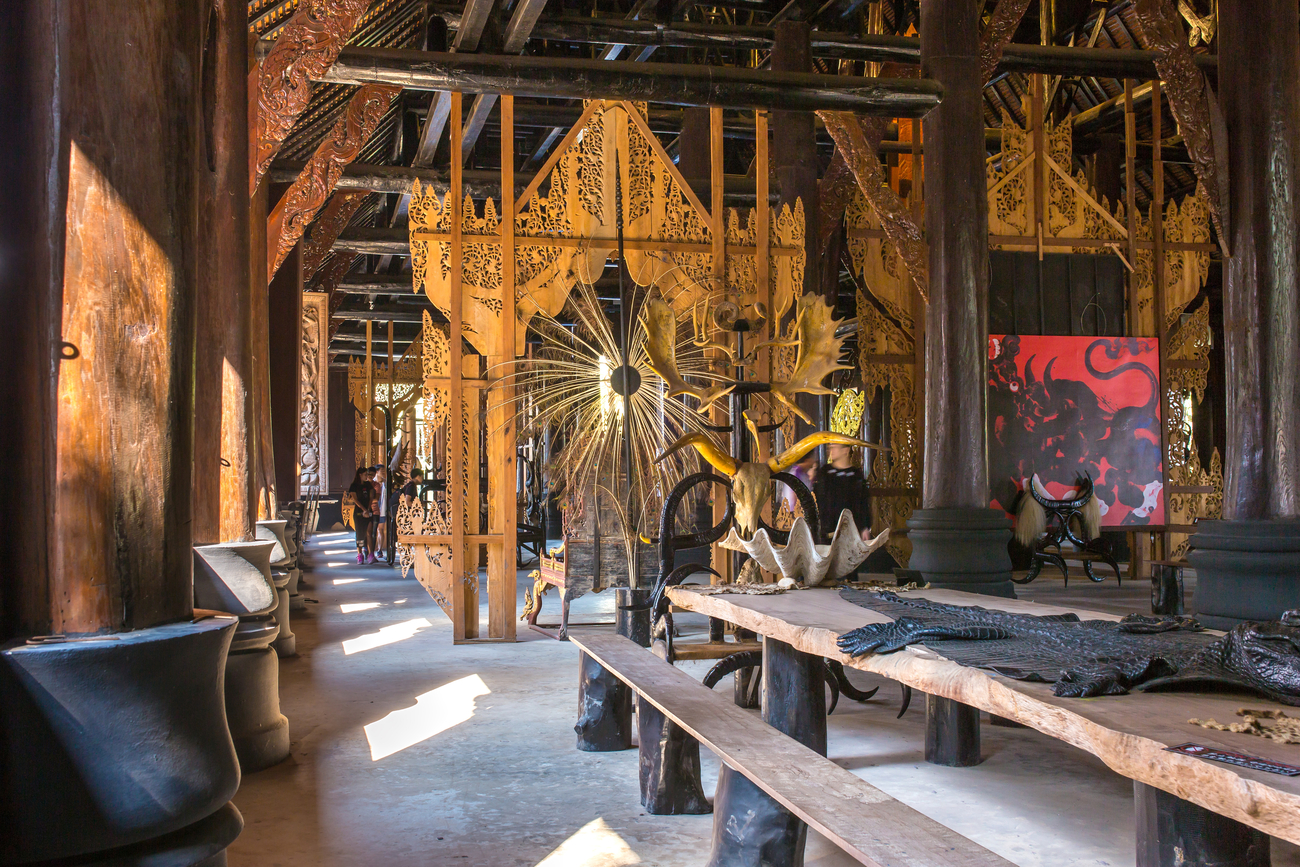 Born in Chiang Rai, late national artist Thawan Duchanee left many marks in Thai art scene. One of his most impressive (and eerie) works is Black House, which was also his home and studio. The complex consists of 40 Northern Thai temple-like buildings, each one adorned with animal remains that the modern Buddhist artist collected. Black House isn't just about its dark color scheme but also the dark yet true concepts. Skins, skulls, horns, bones and other animal parts represent the inevitable end that everyone must face and can be interpreted in many more ways.     

7. White Temple (Wat Rong Khun) in Chiang Rai, Northern Thailand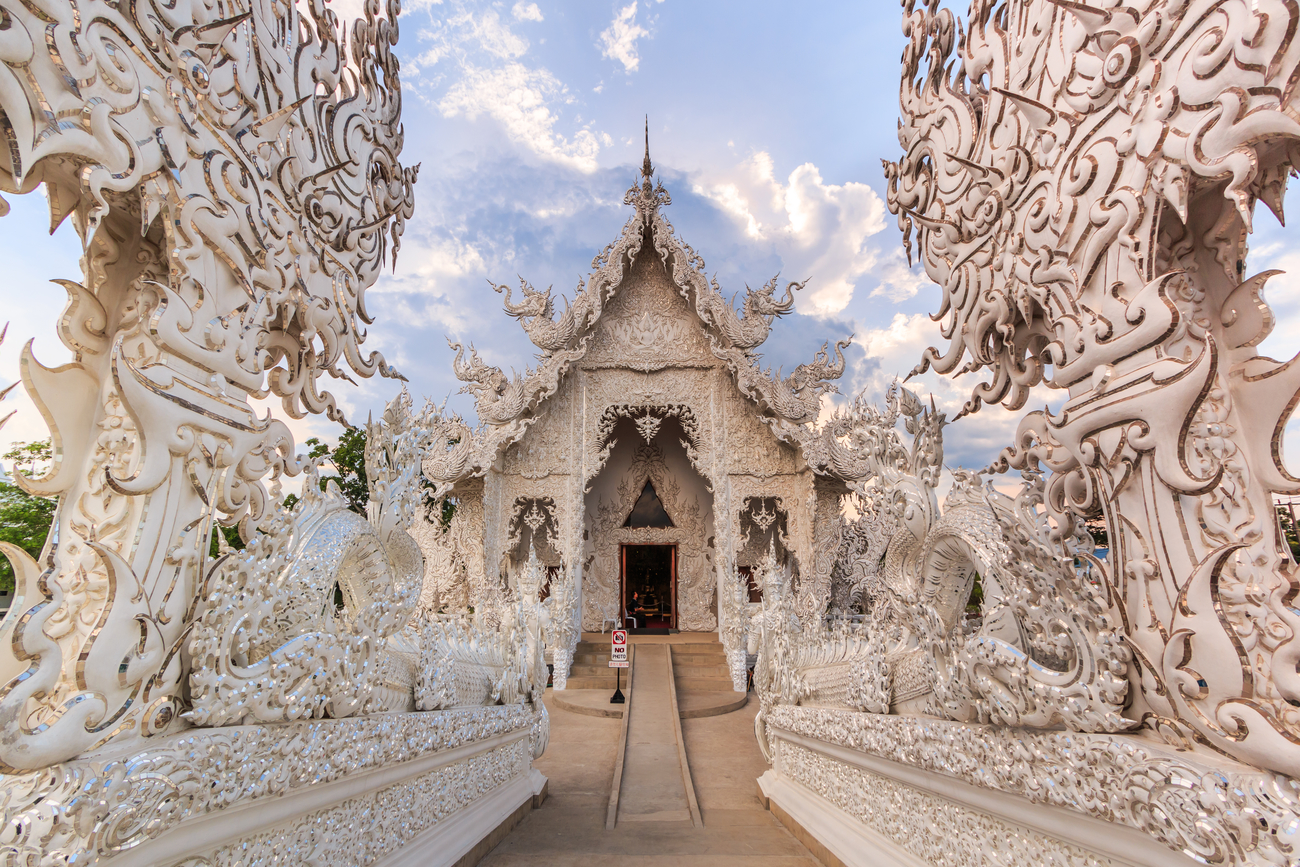 Like Yin and Yang, White Temple is the opposite of Black House, but the temple has its own amazing history. Wat Rong Khun was once an old, deteriorated temple until national artist and Chiang Rai native Chalermchai Kositpipat renovated it in an entirely new style. Apart from its heavenlike all-white exterior and intricate carvings, the artist mixes in pop culture in the White Temple design.

The temple itself is already in and of itself a Buddhist art exhibition, but don't forget to visit Chalermchai Kositpipat's art gallery in the temple complex. The gallery houses a large collection of the national artist's paintings.

8. Nan Riverside Arts Space in Nan, Northern Thailand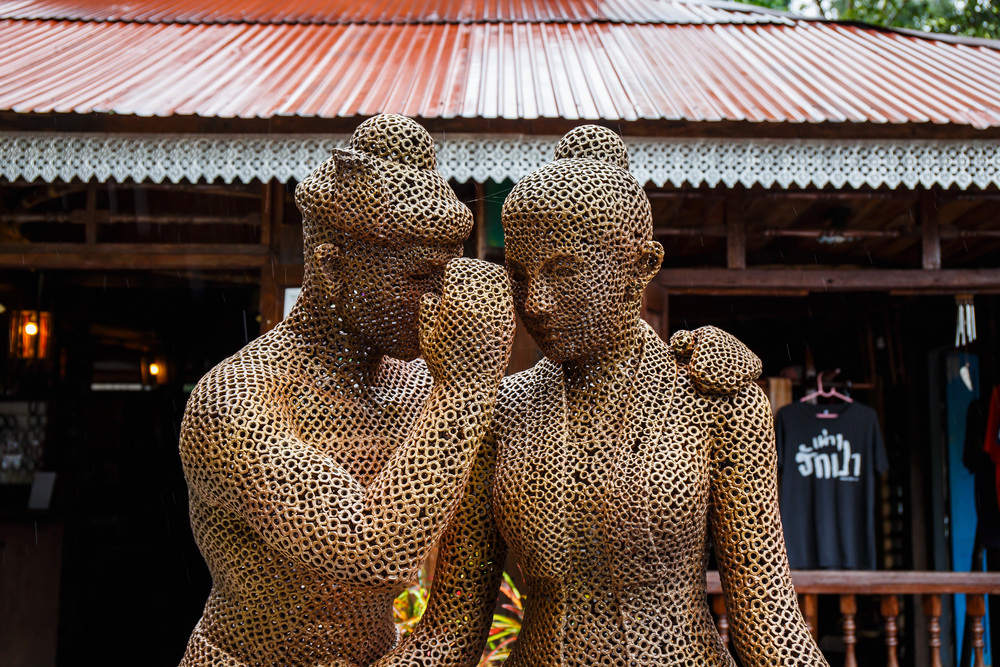 Formerly called Nan Riverside Art Gallery or Rim Nan Art Gallery, this is one of Thailand's best local art collections. Founded by a nationally famous artist from Nan, Winai Prabripoo, the gallery building houses paintings and mixed media by local artists while the relaxing garden on the banks of the Nan River displays sculptures. Nan Riverside Arts Space proves that Nan is a place to be for not only traditional art lovers but also contemporary art enthusiasts.
Discover other things to do in Nan, Thailand.
9. Suchart Subsin's Nang Talung Museum in Nakhon Si Thammarat, Southern Thailand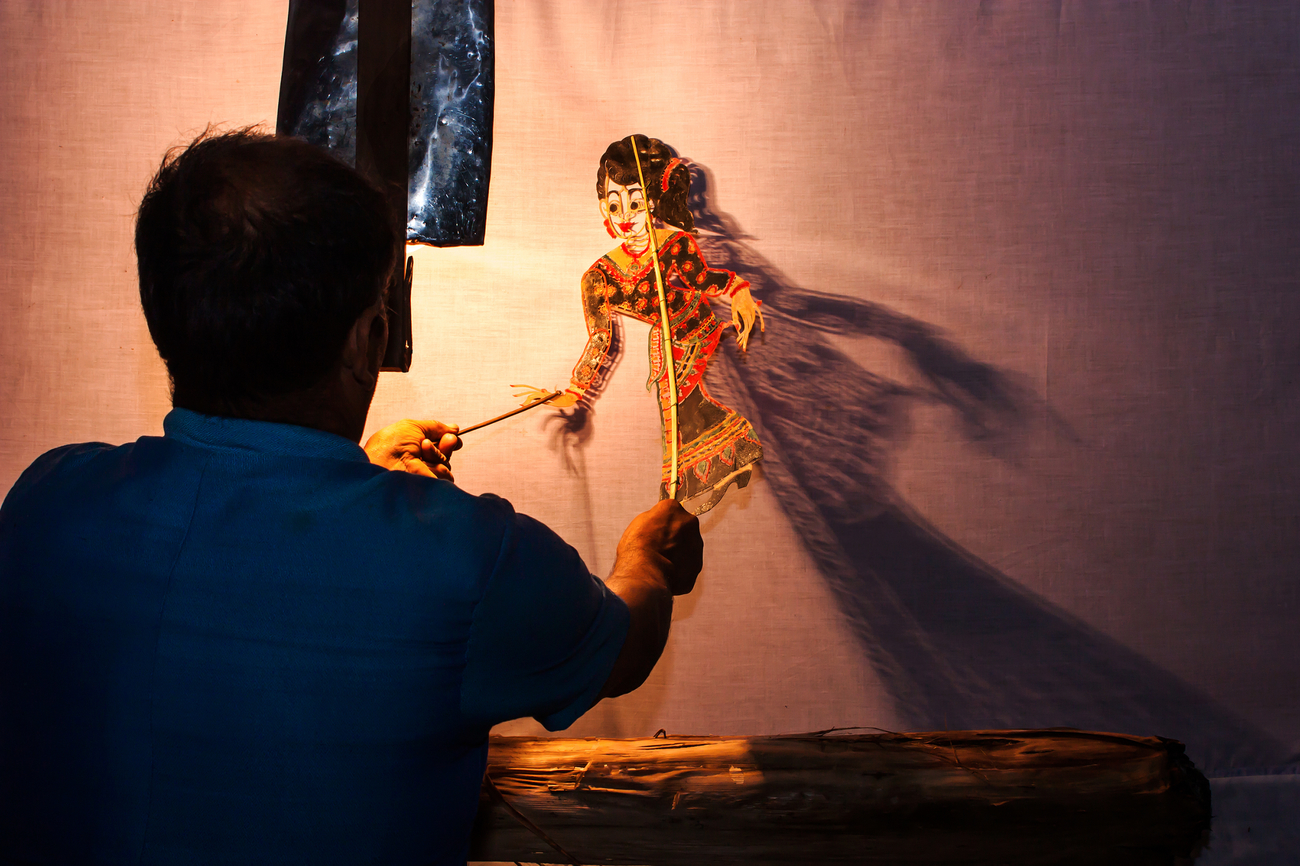 Nang Talung or small shadow puppets are carved from cow skins and this ancient cultural performance originated in Southern Thailand. Nang Talung puppets can be as small as 15 centimeters in length and require meticulous attention to details. Late national artist Suchart Subsin was one of Thailand's greatest Nang Talung craftsmen and puppeteers. He had brought Nang Talung to international level and even though he passed on, his family and apprentices are working hard to keep the heritage alive.

At Suchart Subsin's Nang Talung Museum, you can admire the Nang Talung puppets and also watch them in action. Nang Talung puppets are available as souvenirs.
---
Welcome to Amazing Thailand – Open to the New Shades. This is your ultimate Thailand travel guide, off-the-beaten-track edition. Go local and explore Thailand through new perspectives. Open your heart and mind… to the shades of Thailand that you never knew exist!