Hua Hin is not just a deserted palm-tree beach. In fact, Hua Hin is a perfect combination of city and nature (sea). In Hua Hin, one can feel the international milieu, stroll at the night bustling market, taste the zestful street food or walk along the extended beach. The infrastructure here is in proper condition.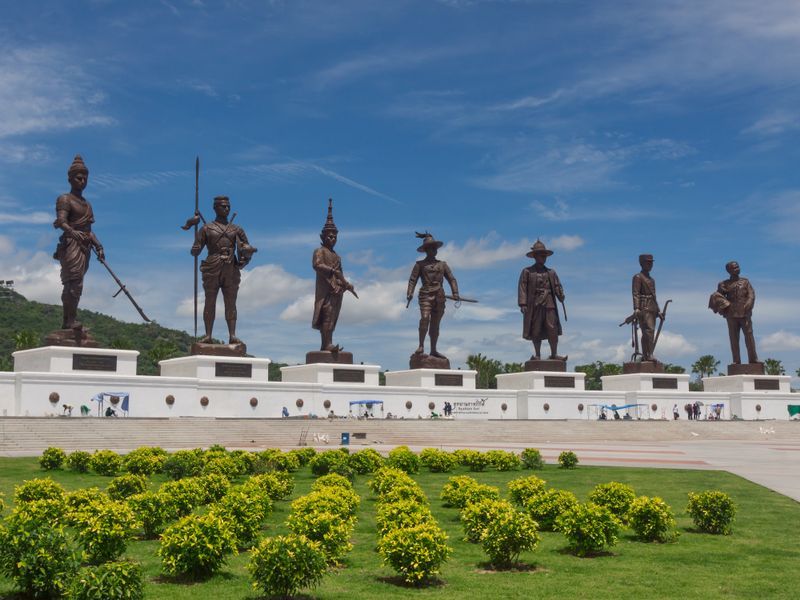 Hua Hin has its history related to the royal famiy. During the 1920s, King Rama VI (King Vajiravudh) and King Rama VII (King Prajadhipok) had Phra Ratchawang Klai Kangwon built (means Far from Worries Palace). This is one of the most famous palaces where the monarch used it as a summer getaway residences, flee from suffocated weather in Bangkok. Phra Ratchawang Klai Kangwon is located 3 km north from town and still a residence for a royal at present. Favor of King Rama VII to structure the southern railway system and the infrastructure of Hua Hin leads to the many constructions of houses of Thai upper class beside the beach.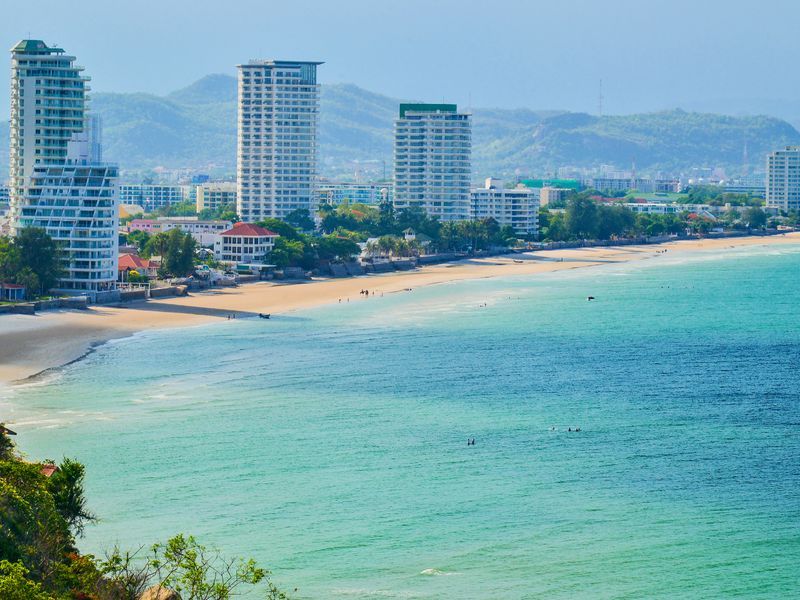 In the 1980s, the numbers of foreign tourists began to rise and many luxury hotels were built. Until now, Hua Hin has become prosperous and international city with many international hotel chains and their other properties in Hua Hin. Many of high-class expats have moved to spend their retired lives all over the place. For Thai middle class and upper class from Bangkok usually visit the Hua Hin on weekends. Now, some parts of Hua Hin is like luxurious Sukhumvit.
TakeMeTour's Review
Despite the high spending of money, the cost of living in Hua Hin is not expensive as some people may have thought, since Hua Hin is still a lively Thai town. Therefore, you can find plenty of seafood here and the price is reasonable. Public transport at Hua Hin is also not expensive and it is easy to get around for a beach-hopping. Besides, it take only a couple hours to drive from Bangkok to Hua Hin which is a lot easier and more affordable than to go to the southern islands.
It's one of the most common idea to pop up if you ask Thais where they go on holiday! Hua Hin can get pretty crowded and congestion is expected during weekends and public holiday. Regardless, people going there enjoys a bunch of themed parks/malls, as well as the night walking street for finger foods and even main dishes.