Rod Fai Market or Train Market is a night market in Bangkok offering a huge variety of vintage products and keepsake from the past, and classic antique furniture to hippy style fashion or even Mao kitsch. It is truly an open-air bazaar.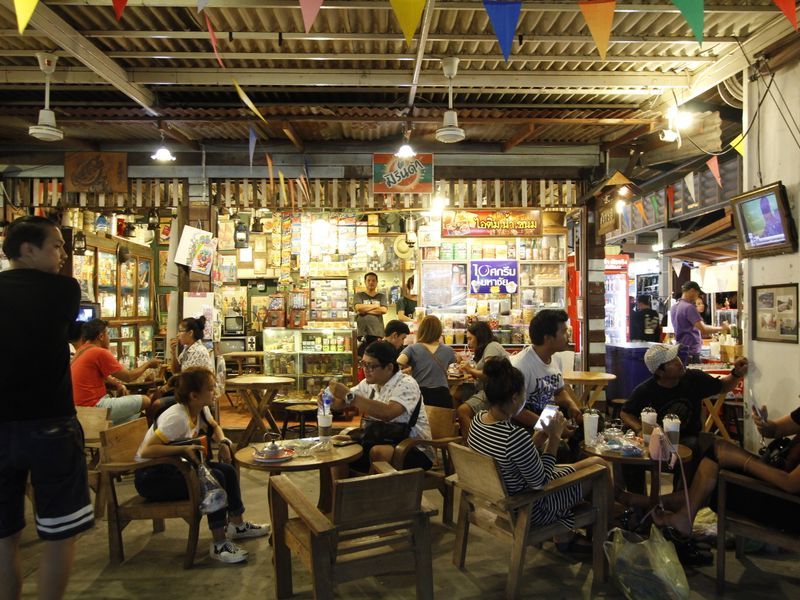 There are also other night markets that sell modern fashion garments. However, there is no place like Rod Fai Market that offer the one-off and rare items. This make Rod Fai Market more attractive than other night markets in Bangkok. You could perhaps find an old cassette of 1950s music sell next to vintage leather jackets, or a French chandelier and 1960s Japanese action figures. Besides of the shopping stalls, you can also enjoy a night out with friends at cool restaurants, bars and snack stalls. The market open from Thursday to Sunday, from sunset to midnight.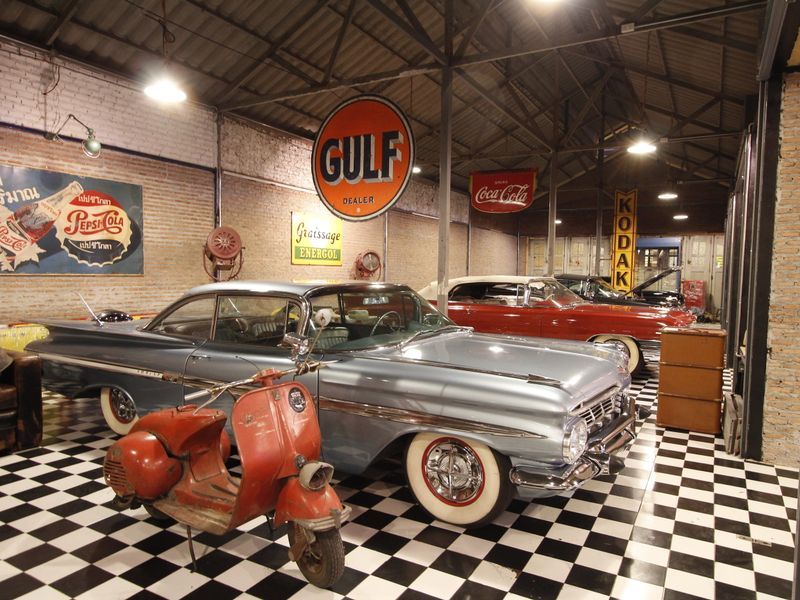 Previously, Rod Fai Market was located next to the train track (as its name) behind Chatuchak Market. At the time, it was very popular and had built up their reputation, until it was forced to close down because of an extension of the BTS Skytrain. Many people have thought that it was an ending of the fun and this market. Obviously, they are wrong. The Rod Fai Market reopened at the new site in a bigger space and it is even better than before, even without trains. With larger space, the market is separated into 3 sections showing different kinds of collections in each zone, namely "Market Zone", "Warehouse Zone" and "Rod's Antiques".
Now, there are two Rod Fai Markets already. One is behind Seacon Square Mall on Srinakarin Road. The other branch is located nearby Esplanade Mall on Ratchada Road.
---
TakeMeTour's Review
Most Thai youngsters and office people come here after work to relax on their Friday night. Lots enjoy drinking here rather than shopping. But it's no harm in doing both, eh? :)