Officially named Wachirabenchathat Park or State Railway Public Park. Locals call it Suan Rod Fai as literally means Train Park. Not to confuse with Rod Fai Night Market, Rod Fai Park is a public park in Chatuchak area of Bangkok. Being opened on 28 July 2002, it was given the name by the at-that-time Prince Maha Vajiralongkorn, who currently is the King Rama X. The park is located next to the Queen Sirikit Park and Chatuchak Park. The Rod Fai Park covers an area of 0.6 sq.km. and it is very popular as it is ranked the largest and equipped with full facilities.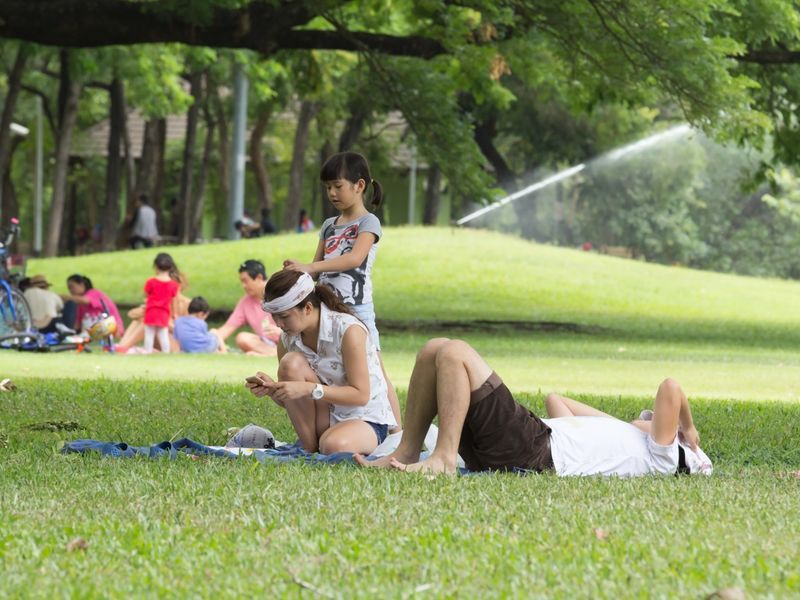 Before the formation of Rof Fai Park as we see now, this area used to be a golf course owned by the State Railway of Thailand. The golf course was renovated into the Rod Fai Park for public use in 2002. Many visitors like to come here to relax and especially to ride a bike. Rod Fai Park has a track for walking and biking around the park of 3 k.m. length. Visitors can rent a bike at the rental shop located at the start of bike track. Paddleboats are also available for rent for relaxation or excercise in the lake. The park has an insectarium for anyone who like to study about insects and butterflies.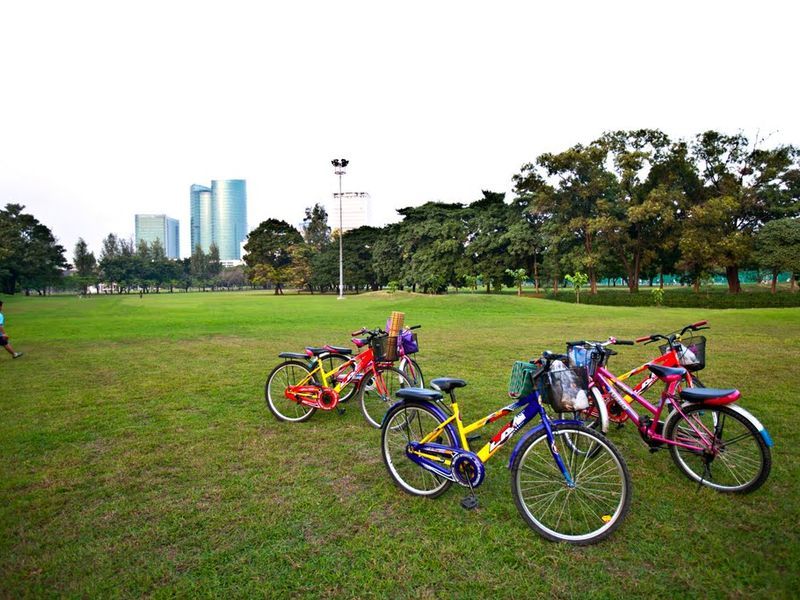 The miniature town located in Rod Fai Park also attract many young visitors. In this miniature town, visitors can find Bangkok's famous buildings and tourist attractions in a miniature scale. The town's purposes are to educate children about traffic rules. Children can ride a bicycle and try being a roaduser for a day. There is also a sports center that offers several kinds of courts where people can do many sports including futsal, fitness, yoga, swimming, tennis, and etc.
The easiest way to visit Suan Rod Fai is by taking the BTS Skytrain to Mo Chit Station or the MRT underground to Chatuchak Park Station. From there, you can either walk for about 15-20 minutes, or hop on a taxi/motor-taxi for about 5-minute ride. Make sure not to mistake Suan Rod Fai for Rod Fai Night Market(s). Those are not located anywhere nearby Rod Fai Park at all.
TakeMeTour's Review
Local Bangkokers who live in the area are considered lucky though to have such a park to relax! Suan Rod Fai is where you can lay down, set up your pic-nic lunch, ride a bicycle or paddle some boat. Despite it being seemingly clean and well surveillanced, beware of your belonging and stranger approaching you with odd behaviours.