Siam Square is a recent developed area that has become one of the most popular meeting places for teenagers. If Rattanakosin is for Thai history and culture, Siam Square would be to show the new commercialized center. The first buildings of Siam square were built only less than 50 years ago on Chulalongkorn University's land. At first, it was only small shops. Not long after, Siam Square has turned into one of the largest shopping centers that can possibly have whatever you want, from luxury department stores to fashion stalls and many more.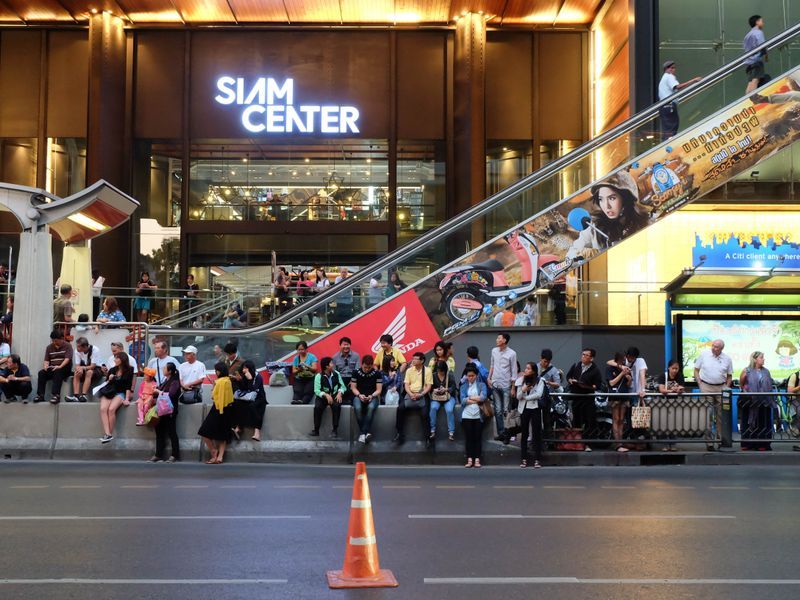 Even though it is called Siam Square, but it does not seem like a normal square that you may know. The area consists of many small alleys full of little boutiques, cafés, restaurants, hair salon and other shops that you may think of. People who come here are mostly middle- to upper-class teenagers, from high school students to office workers, Malaysian shopaholic and working ex-pats. This is surely worth the visit, just to see how Bangkok's future will be. On Rama I road, there is a sky walk (a walk way) that connects to all main department stores, such as Siam Paragon, Siam Center and Central World.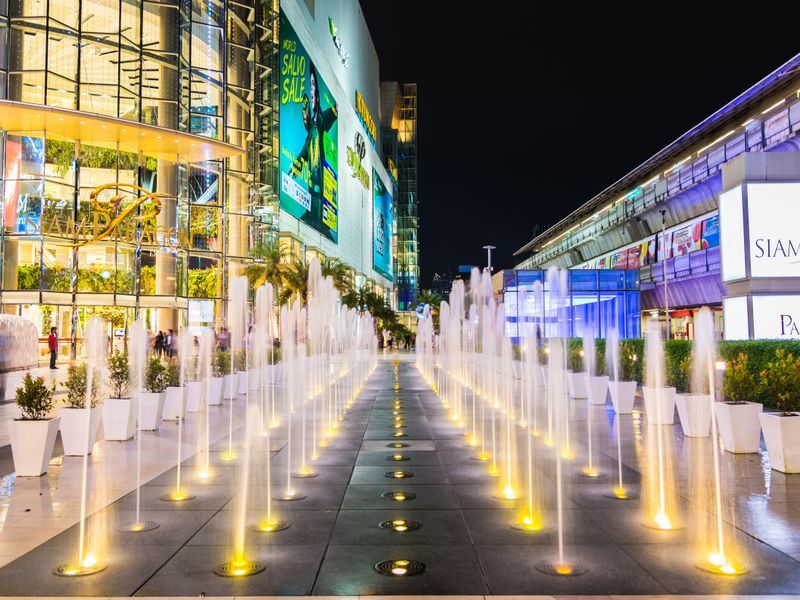 Walking along Rama I road to the east, visitors can continue shopping at Ratchaprasong where it was the red shirt protesters camp in May 2010. Central World, the famous shopping mall, is also located here. It was once set on fire during the protests. The incidents were spreading all over the world. However, it was rebuilt within only a short time. Later, part of Rama I Road changes its name to Ploen Chit Road. There, you find some shops and restaurants, though not as lively and crowded as in Siam Square. It is more of a home to foreign embassies and airline offices.
At Siam Square, people can find many unique restaurants that offer all kinds of international food and Thai food with a twist. If you would like to dine out in shopping malls, they also offer a wide range of chain store restaurants where you can find a mid-range prices to more expensive dining places. Even if you are looking for something cheaper, they still have food court for you.
TakeMeTour's Review
This place is like the most important place to hang out and about for teenagers of today and of yesteryears. People do everything here from hanging out, dining, shopping, extra classes, and beauty clinics!