Doi Inthanon & Stunning Waterfalls
Private Car
Chiang Mai
Go to Thailand's highest peak while taking in the beautiful scenic , King Rama9's and Queen's pagodas , beautiful waterfalls such as Wachiratarn Siritarn and the most beautiful waterfalls in Chiang Mai "Mae Ya" waterfalls and Wat Phathat Jomthong.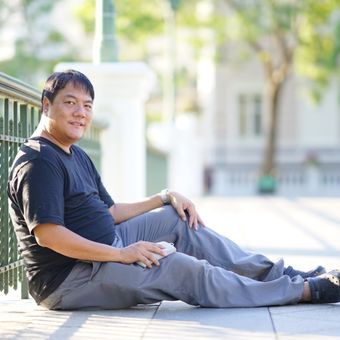 FAQ
See beautiful pagodas on the highest peak of Thailand and unseen Pagodas in Jomthong. See the most beautiful waterfalls in Chiang Mai and 2 of the largest beautiful in Chaing Mai.
Things to prepare for the trip
Recomended sneakers for walking . Swimming suit is optional for people who want to swim at Mae Ya waterfall.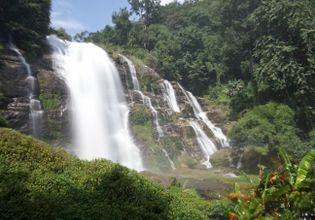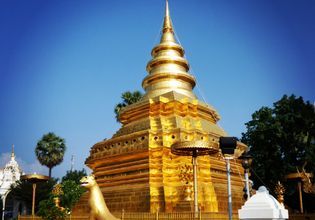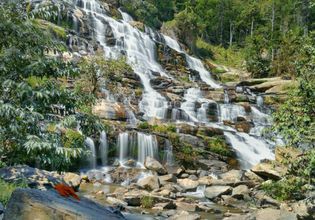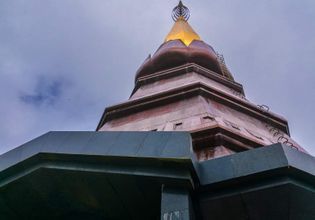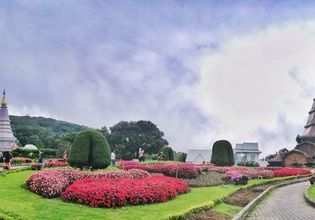 Itinerary
Reach Inthanon National park. Then we climb up to the highest peak. We have sandwich Ham Cheese for our breakfast.
We are at the King's and Queen's Pagoda. We have 1 hour to see beautiful scenary beautiful garden here.
Heading to the highest peak of Thailand.

See the beautiful scenary at the highest peak of Thailand. You can take a picture with the sign then see Inthanon's Stupa (It's the ash of the past ruler of Chiang Mai.)
Go down to Siritarn waterfalls.
We have 30 minutes for this waterfalls then go to Wachiratarn waterfalls.
Reach Wachiratarn waterfalls. This is one of the biggest waterfalls in Chiang Mai. We have 30 minutes for relax and taking pictures here.
Go to Siripoom watefalls to take a picture.
Having lunch on the way down the mountain.
Heading to Mae Ya waterfall ,the most beautiful waterfall in Chiang Mai.
We are at the waterfall. We have 1hour for swimming or exploring the waterfall.
Heading to Wat Phratat Jomthong.
We are at Wat Phratat Jomthong . You can see a beautiful architecture here.
Heading back to the city with unforgettable memories.
Price condition
Meals are included. (Note that alcohol is excluded)
Transportation fares are included.
Admission fees are included.
Extra expense you should prepare
Your pocket money.
Small Farm entrance fee in case you want to visit the farm after lunch.
Meeting point
- Hotel Pickup in Chiang Mai Area


Joel
Beautiful mountain scenery
Saw 4 waterfalls, each quite different from the others. The twin stupas near the summit are beautiful and the gardens and views make for excellent photos! Our guide was very good at knowing good photo positions and even brought along a tripod and a DSLR. I was sick and almost didn't come on the trip, but he was very accommodating and went out of his way, altering the schedule in order to visit a pharmacy and make sure toilets were regularly available (!!!). In the end had an excellent day.

Tal
A wonderful day
We are a family of 4. Both my parents are over 60 years old and we are in our mid 20's. Edi was very kind and allways with a smile on his face.He took us to great and beautiful places and listened to our personal needs. Highly recomended tour with a highly recomended guide. kelcey.vandyke
Absolutely Amazing
Eddie was an incredible tour guide who came equipped with a bunch of awesome camera gear. He was very knowledgeable and took care of most everything! He sent us all the photos he took which was a bonus! + 4 more travelers have enjoyed the local experience with Kamutnadda
Load more