Eco Tour Trekking in Pranburi and Samroi Yot
Prachuap Khiri Khan(Tour starts from Prachuap Khiri Khan or Hua Hin)
This trip is for the traveler who has an adventurous spirit, is looking to get a good eco-system and relaxation time in with splendid place, but also wants to experience the varied aspects of Prachuap Khiri Khan culture.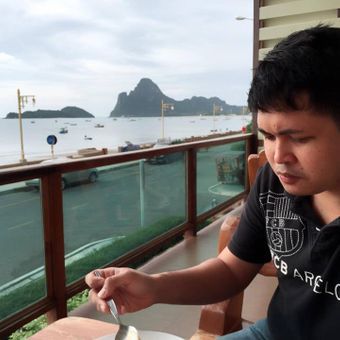 FAQ
If you find someone to be you local guide that live around Huahin-Prachup for 10 years that know everything about local living , hidden place and interesting fact about culture, now you found Me.
The pavilion and The Mangrove forest is the place you never forgot, trust me.
You can travel in two famous city and get in-depth detail about the place you visit in 7 hours. If you want to adjust something, our program is so flexible up to you desired.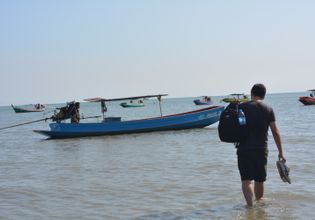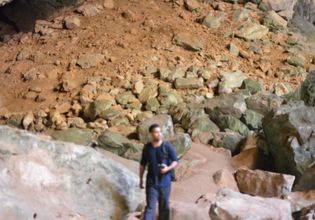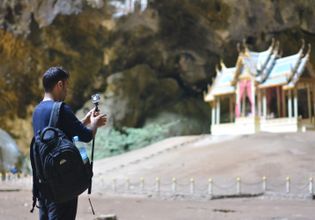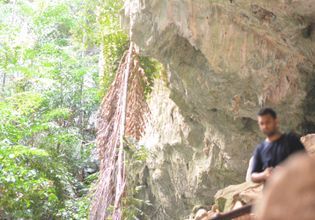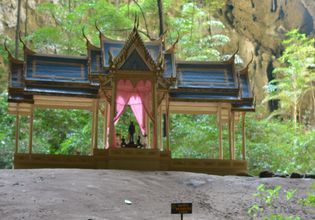 Itinerary
Meet up at our meeting point
- Hotel lobby (in Prachuap Khiri Khan area)
- Railway Station (Hua Hin Railway Station, Prachuap Khiri Khan Railway Station, Hua Hin Railway Station)
The Mangrove Forest Nature Trail is a boardwalk, interpretive trail through, you guessed it, the park's Pranburi Eco-System Park
Having lunch with Pranburi's most famous dish
Go to Khao Sam Roi Yot National Park and Trekking to the cave is actually two sinkholes that collapsed, creating a sunlit cavern, Phraya Nakhon Cave. And visit the pavilion is a symbol of the Prachuap Khiri Khan province
Price condition
Meals are included. (Note that alcohol is excluded).
Transportation fares are included.
Admission fees are included.
Meeting point
- Hotel Pickup in Prachuap Khiri Khan Area

- Hua Hin Railway Station

- Prachuap Khiri Khan Railway Station

- Hua Hin Railway Station


PILAR
A true experience
Thatree was my guide for a whole day. He was more than kind and showed me a lot of things, both regarding nature and Thai culture.

First, we visited the mangroves, where we saw the Walking Fish, as they call it.
We also entered a Bhuddist temple, where Thatree explained me some of the rituals and we even performed a bunch of them, respectfully.

For lunch, he and his wife, took me to a restaurant by a lake. The landscape was beautiful and the fish we ate later had been just fished in front of our own eyes! The meal was delicious. Apart from the fish, we also ate some coconut seafood soup and a vegetable dish. All was really tasty.

After lunch, we headed to the National Park in Kui Buri, where we were really lucky and saw a lot of wild animals: a dozen of elephants, including a young male and a female with two babies. Wild bulls, wild buffaloes, hornbills, deers, lonely male elephants... and I am probable forgetting something. It was amazing.
On the way to dinner, Thatree stopped at the temple to buy a Thai herbal cream for me, for mosquito bites and many more things.

For dinner, he took me to a street restaurant to eat Rice soup. It is a very peculiar dish, where you mix a bowl of rice soup with the ingredients you have previously ordered: sweet pork sausage, spicy lemon grass salad, sauted vegetables, sweet egg and many more tasteful dishes. It was a very interesting meal.

After dinner, he was so kind as to stay with me until my night bus left, at 23.30. He left me use his computer and then, stayed with me at the bus stop until the bus came.

Thatree is a wonderful guide. He will tell you all you want to know about Thai religion, education, culture. And he will show you around taking you to the most interesting places near Kui Buri. I truly recommend the experience.

Shayan
A wonderful person and experience
K. Thatree (Pai) was such an amazing host and guide. He went beyond his responsibilities and he took such good care of us. Very friendly, polite and also funny.
We loved every minute with him and his wife. I highly recommend going on a tour with him. It was his first time and our first time using this website to book a tour. It went extremely well. + 4 more travelers have enjoyed the local experience with Thatree