Hug and care for the Elephants + Enjoy a magnificent waterfall.
Chiang Mai
Learn to respect these magnificent, intelligent animals. Learn to relate to them and see how they relate to you. Bathe, play with them in their natural environment. There is NO RIDING OR TAKING ADVANTAGE of them. Then go and refresh under a waterfal.
FAQ
Learn more about elephants, experience their intelligence, grow your respect for them, have fun with them! Enjoy a tropical waterfall.
Things to prepare for the trip
Swimming costume, towel, change of clothes, good shoes, sunscreen lotion, insect repellent.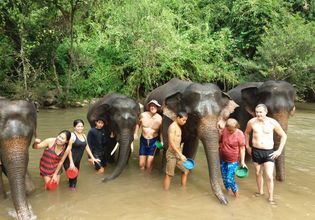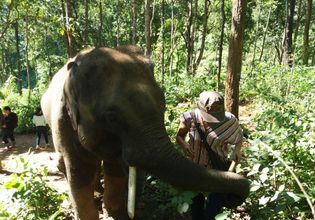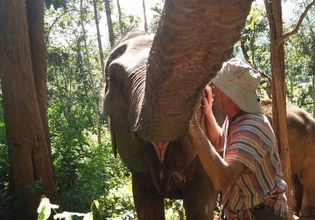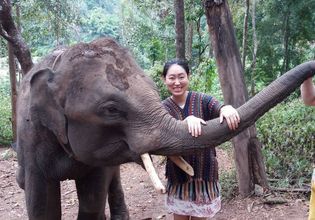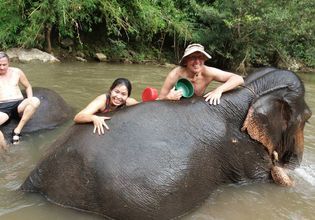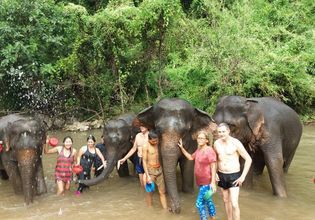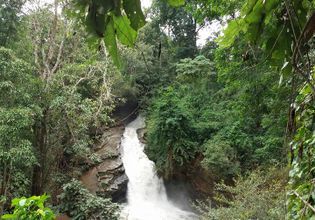 Itinerary
Arrive in camp and be briefed on trekking (10 mins,)
Play with, bathe elephants and take photos
Take them into the jungle and give them food
Take elephants to the river mud spa. Bathe, play and enjoy being with them.
Walk to a waterfall and enjoy a swim
Visit souvenir shop and teturn to hotel
Price condition
Meals are included. (Note that alcohol is excluded)
Transportation fares are included.
Admission fees are included.
Extra expense you should prepare
Drinks other than water, souvenirs
Meeting point
- Hotel Pickup in Chiang Mai Area Victoria
So much fun!
We had such a great time! Sunshine was absolutely amazing :) + 1 more travelers have enjoyed the local experience with Naphat