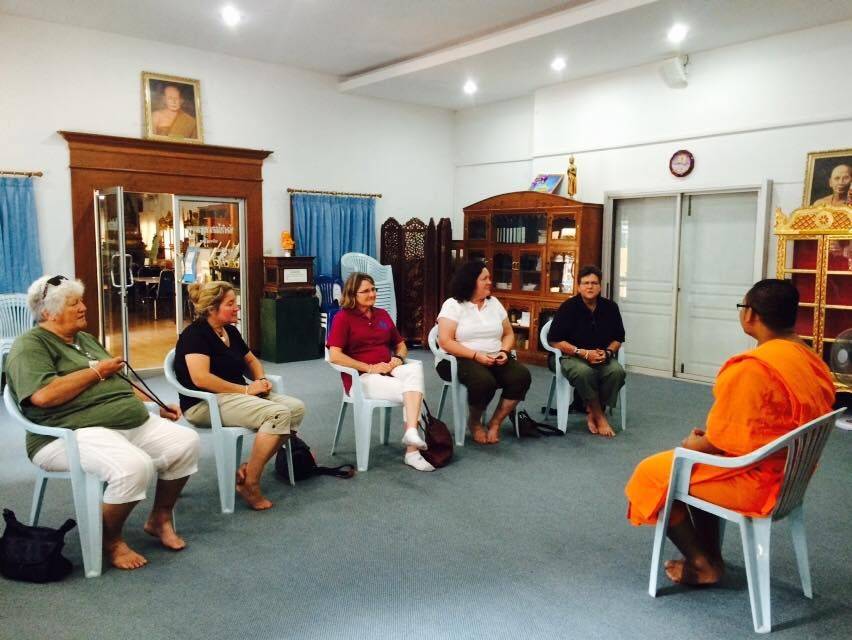 ---
Have a chance to transform your "normal mind" into a "peaceful mind" with an authentic meditation lesson from a local monk in Chiang Mai! Please note: A portion of this trip's fee will go to the temple as a donation!
---
itinerary
09:00
Meet up at hotel lobby (in Chiang Mai area)
11:00
Arrive at Wat Umong Temple (Cave Temple). Let's walk around, admire the temple and the natural surroundings! Enjoy!
12:00
Let's have a vegetarian lunch at a local restaurant!
13:00
After lunch, let's start our meditation class with a high-rank monk (calm your mind and practice your meditation!) This is a great way to find tranquility and peace of mind!
14:30
The trip ends when we are back to your hotel! Thanks for joining me, and I hope you liked my trip!
---
Price Conditions
Transportation fares are included.
Admission fees are included.
More details about price conditions
---
FAQs
Why this trip?
Meditation is for everyone! If you're interested in making merits and joining a peaceful meditation lesson to calm your body and mind, this trip is for you
How local is it?
Even if you are not Buddhist practitioner, you can participate the lesson and discover the peacefulness of the mind. Meditation is one of Thai cultures which we practice to seek the truth of our life and tranquility.
What makes it unique?
Rather than just paying respect to Buddha images at a temple, you can attend to the meditation class and find yourself another way to let go of your frustration and find peace of the mind.
---
Meeting Point
Hotel Pickup
- Hotel Pickup in Chiang Mai Area
---
All Countries
All Countries
Argentina (1)
Australia (7)
Canada (4)
France (3)
Germany (5)
Mexico (1)
Netherlands (5)
Peru (1)
Poland (1)
South Africa (2)
Spain (1)
United Kingdom (6)
United States (20)
Andrew B.
United States
|
July 4, 2018
Life Altering Experience
No disappointments here. Opportunities to participate in a direct, specified way in the care of rescued elephants. Opportunities for both emotional learning as well as specifics about animal life. Team was professional, on time, and clearly cared about the animals.
bawcowan C.
United States
|
July 9, 2018
alexa.molter M.
Germany
|
July 2, 2018
+ 271 more travelers have enjoyed
the local experience with Witthaya
More Reviews