The most popular at Bangkok, visit The temple of the Emerald Buddha, The Grand Palace and nearby Beautiful temple.
Private Car
Bangkok
We are going to see the most popular tourist attractions in Thailand that is The Temple of the Emerald Buddha and The Grand Palace, Wat Pho and taking a boat to Wat Arun. Well ! Let's enjoy and explore Bangkok city with me. Have a good trip together
FAQ
It's my pleasure to be your Thai friend. Throughout the trip I will take care of you, everything will be safe and wish you happy and enjoy your day. I will also give you a Polaroid photo for a souvenir!
Things to prepare for the trip
As this is Thailand's most highly revered temple there is a strict dress code. Please dress respectfully which means long pants or skirts and long sleeved shirts.. Sarong are for rent at the entrance but better dress appropriately to avoid queue.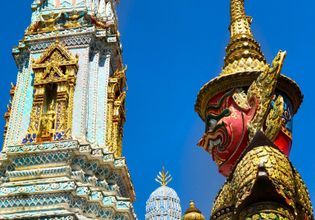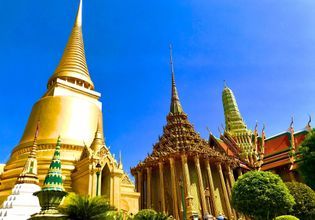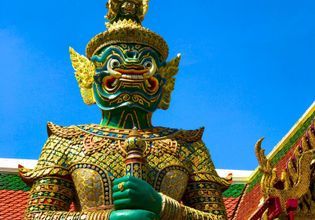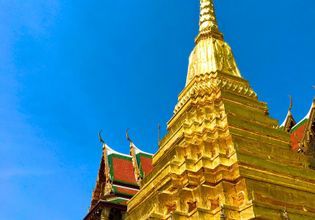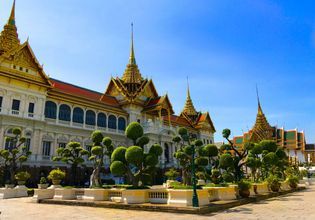 Itinerary
The first attraction is The Temple of the Emerald Buddha, we will go inside to the Chapel to pay respect to The Emerald Buddha and walk around to sightseeing other attraction in Wat Phra Kaew.
Next to is The Grand Palace which is a magnificent complex of buildings. The Grand Palace is made up of numerous buildings, halls and pavilions. This place is very attraction to visit.
Move on to Wat Pho. Inside the Chapel you will see a 46 metres long of Reclining Buddha. It's very beautiful. This temple is well known as a school of traditional Thai massage. If you would like to relaxing with real Thai massage. So follow your heart.
Lunch at the street food or restaurant around there and enjoy the river view of Cho praya River
Move on to Wat Arun. Situated on the west bank of the Chao Phraya River.
It is one of the most stunning temples in Bangkok because the design is very different to the other temples. Wat Arun is partly made up of colourfully decorated spires. So beautiful
Arrived the hotel safe and sound.
Price condition
Transportation fares are included.
Admission fees are included.
Meeting point
- Phahon Yothin

- Chatuchak Park

- Lat Phrao

- Hotel Pickup in Bangkok Area

Amazing Ayutthaya! Check out The Old Vibe of Thailand!
Awe-inspiring Ayutthaya
My trip to Ayutthaya with Nusara was great from start to finish. She did a wonderful job of telling the significance of every place we visited and the stories behind them. When the day's great started to overwhelm me, she was very understanding and made sure I had plenty of breaks in the shade to cool off. If I ever come back to Thailand again, I would absolutely try and book another trip with her.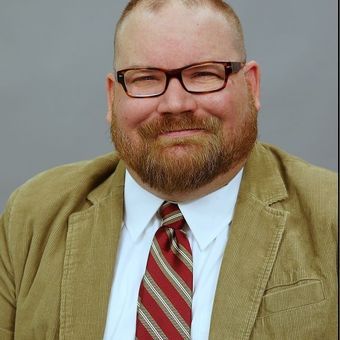 Lee
United States
|
February 19, 2018
Amazing Ayutthaya! Check out The Old Vibe of Thailand!
Fun informative tour!
Nusara and Gon were a great team taking me around Ayutthaya and seeing the sights. A good balance of sights and experiences that was more common with tourists and more unique (like feeding turtles!)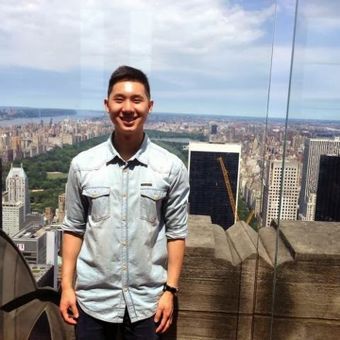 Thomas
United States
|
February 12, 2018
Amazing Ayutthaya! Check out The Old Vibe of Thailand!
Great trip!
Loved having Nusara as our guide. She made it very comfortable and fun. Would recommend!
hblackall
Canada
|
January 23, 2018
+ 23 more travelers have enjoyed
the local experience with Nusara
Load More