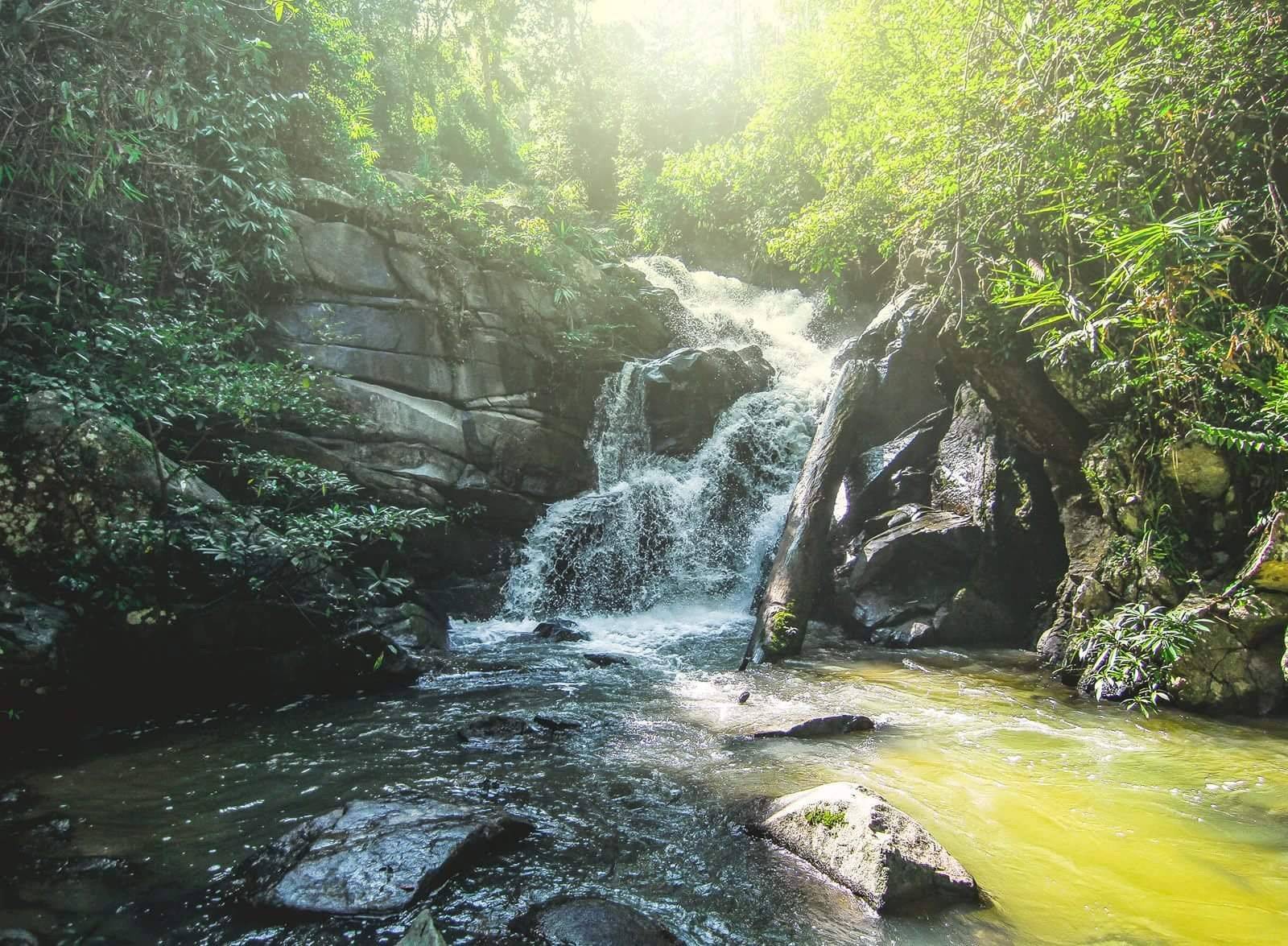 Visit the Verdant Rainforest, Secluded Waterfall & Be an Elephant Caretaker!
---
Let's travel to the verdant rainforest in the mountainous fringes of Chiang Mai! Start with a trek through the jungle with the opportunity for a quick dip in a secluded waterfall. After that, you'll get to be an elephant caretaker!
---
itinerary
08:00
Meet up at hotel lobby (in Chiang Mai area)
10:00
Let's go trekking into the verdant rainforest to discover the hidden waterfall! This is a perfect opportunity for you to take some pictures!
12:00
Let's have lunch and enjoy some local dishes!
13:00
Next, we'll go feed some elephants and learn about the history of elephants in Thailand!
14:00
Time to take a bath for the elephants! Time to get wet and enjoy the experience!
14:30
The trip ends now! I will return you to the hotel! Thank you for joining me on my trip!
---
Trip Conditions
Physical Strength Required
---
Price Conditions
Transportation fares are included.
Admission fees are included.
More details about price conditions
---
FAQs
Why this trip?
You will see the most beautiful waterfall in the jungle and experience with the elephants
Things to prepare for the trip
Mosquito spray, extra clothes, towel, sunscreen
---
Meeting Point
Hotel Pickup
- Hotel Pickup in Chiang Mai Area
---
All Countries
All Countries
Argentina (1)
Australia (3)
Belgium (1)
Canada (8)
Colombia (1)
Finland (1)
France (3)
Germany (9)
Japan (1)
Korea (South) (1)
Netherlands (3)
Poland (1)
Romania (1)
Singapore (1)
Spain (2)
Sweden (1)
United Kingdom (3)
United States (32)
Unique, wonderful experience
My friend and I absolutely loved the elephant experience and stop at the Lazy Man coffee shop. Our guide was Sunny, who was very kind and answered all of our questions. The elephant sanctuary was beatiful and secluded and you could tell the elephants were lovingly cared for. We fed and walked with the elephants for about an hour and then had lunch. We then went into the mud with the elephants and took them to a stream to wash them off. The guides were knowledgeable and hilarious. We then drive a short while to meet Lazy Man and hear about his farming philosophy and drink his fantastic coffee. It was truly unique experience.

Namrata R.
United States
|
July 11, 2018
Wonderful experience!
I can't say enough about how wonderful the local guides were!! We had SO much fun and learned a lot about the elephants and the Karen people. Would recommend to everyone!
Danielle B.
United States
|
July 10, 2018
Brinkley B.
United States
|
June 21, 2018
+ 186 more travelers have enjoyed
the local experience with Soe
More Reviews