Nakhon Si Thammarat, Southern Thailand
In recent years, Nakhon Si Thammarat (also called Muang Kon or just Nakhon) has kind of gotten on tourists' radar thanks to Kiriwong Village, the place with the purest ozone in Thailand. Well, emphasis on "kind of". The rest of the southern city remains underexplored, but it's actually packed with variety.

Quiet beaches with a good chance of pink dolphins, home of Thailand's greatest shadow puppet master, retro town brimming with ancient sites and unique cuisine, and one of the most sacred temples of the South, Wat Phra Mahathat. The eclectic charms of the coastal city is within easy reach thanks to several daily direct flights from Bangkok to Nakhon Si Thammarat Airport as well as ferry rides from Koh Samui and Koh Tao. New destinations full of local charms have also been popping up.

For an alternative taste of Southern Thailand, you now know where to go. Check out these top things to do in Nakhon Si Thammarat, Thailand, and enjoy authentic local experiences before the rest of the world catches on.

---
Top 9 Things to Do in Nakhon Si Thammarat, Thailand

1. Trace the tale as old as the town at Wat Phra Mahathat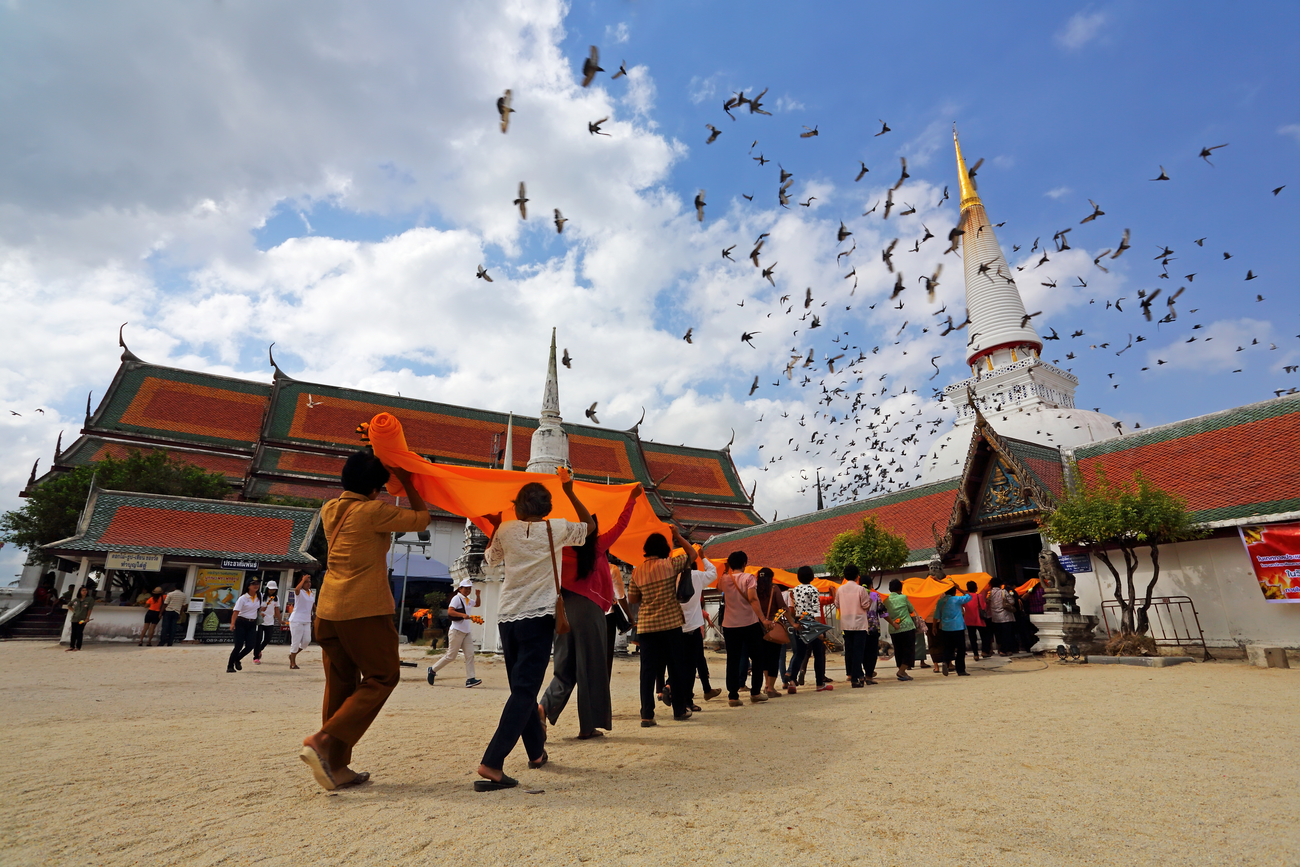 If you flip a 25 satang coin, you'll find a gigantic Sri Lankan-style stupa called Phra Borommathat Chedi (the Great Noble Relics Stupa). The iconic Buddhist structure is part of the ancient temple, Wat Phra Mahathat Woramahawihan or Wat Phra Mahathat. One of the holiest temples in Southern Thailand (and Thailand), it's no wonder why the temple became the city's signature.

Almost as old as the city itself, the stupa of Wat Phra Mahathat was built in the 13th century as the symbol of Theravada Buddhism. The magical thing about Phra Borommathat Chedi is, it never casts a shadow on the ground! In addition, you can join one of Southern Thailand's greatest Buddhist festivals, Hae Pha Khuen That. On Makha Bucha Day (the third full moon) and Visakha Bucha Day (the sixth full moon), Buddhists make merit by parading a large piece of cloth up and wrap it around the stupa.

2. See the Giant Swing and Hindu gods
Yes, you read it right. The South also has its own Giant Swing and it's one of the only two in Thailand. And since the Hindu Giant Swing is there, it's obvious you'll find the Shiva Shrine (Ho Phra Isuan) and the Vishnu Shrine (Ho Phra Narai). Inside these shrines are religious images such as Shiva Linga, the image of Vishnu and other Hindu gods.
3. Reminisce and replenish in the retro old town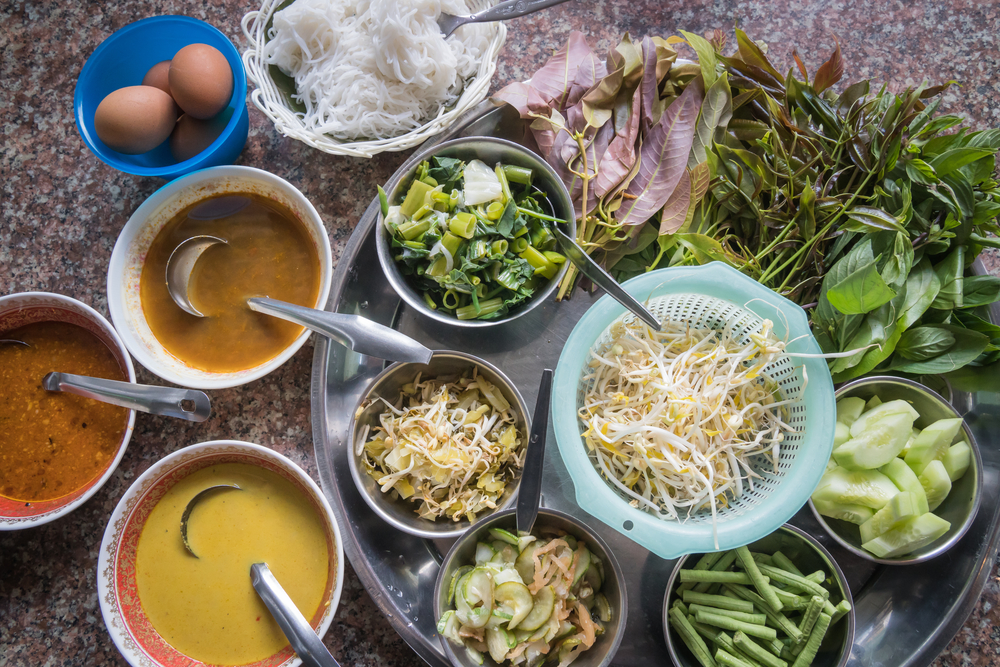 Not as developed as Phuket, Nakhon Si Thammarat is a perfect option for those looking for a peaceful old town. Ruins of ancient city walls have been revived. Century-old houses are well-preserved. It's a beautiful history and culture walk.

But the highlight of the old town has to be food and drink. There are loads of specialties and you can spend the whole day tasting your way through the city. Rise and shine at Kopi with the best breakfast in town, such as Bak Kut Teh (pork bone tea soup), Chinese donuts and old-style coffee. For lunch, spice up your day with Kanom Jeen Sen Sod (freshly prepared Thai rice flour noodle). In the evening, treat yourself to Pad Mee Muang Kon (Nakhon Si Thammarat-style stir-fried noodle) and its mouthwatering coconut milk scent.

4. Play with the shadows at Suchart Subsin's Nang Talung Museum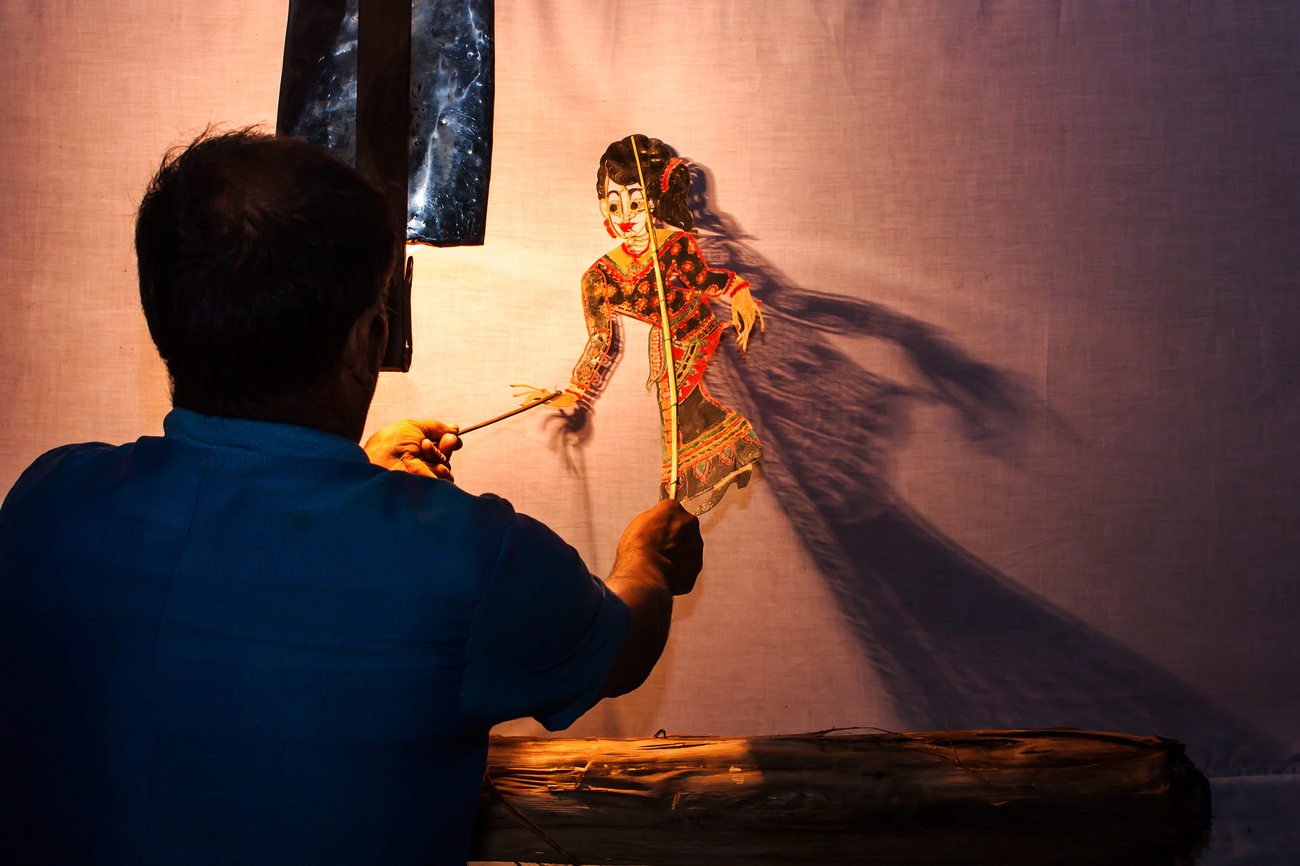 Nang Talung or small shadow puppets are carved from cow skins and this ancient cultural performance originated in Southern Thailand. Nang Talung puppets can be as small as 15 centimeters in length and require meticulous attention to details. Late national artist Suchart Subsin was one of Thailand's greatest Nang Talung craftsmen and puppeteers. He had brought Nang Talung to international level and even though he passed on, his family and apprentices are working hard to keep the heritage alive.
At Suchart Subsin's Nang Talung Museum, you can admire the Nang Talung puppets and also watch them in action. Nang Talung puppets are available as souvenirs.
5. Get into the local Muang Kon spirit in Pak Phanang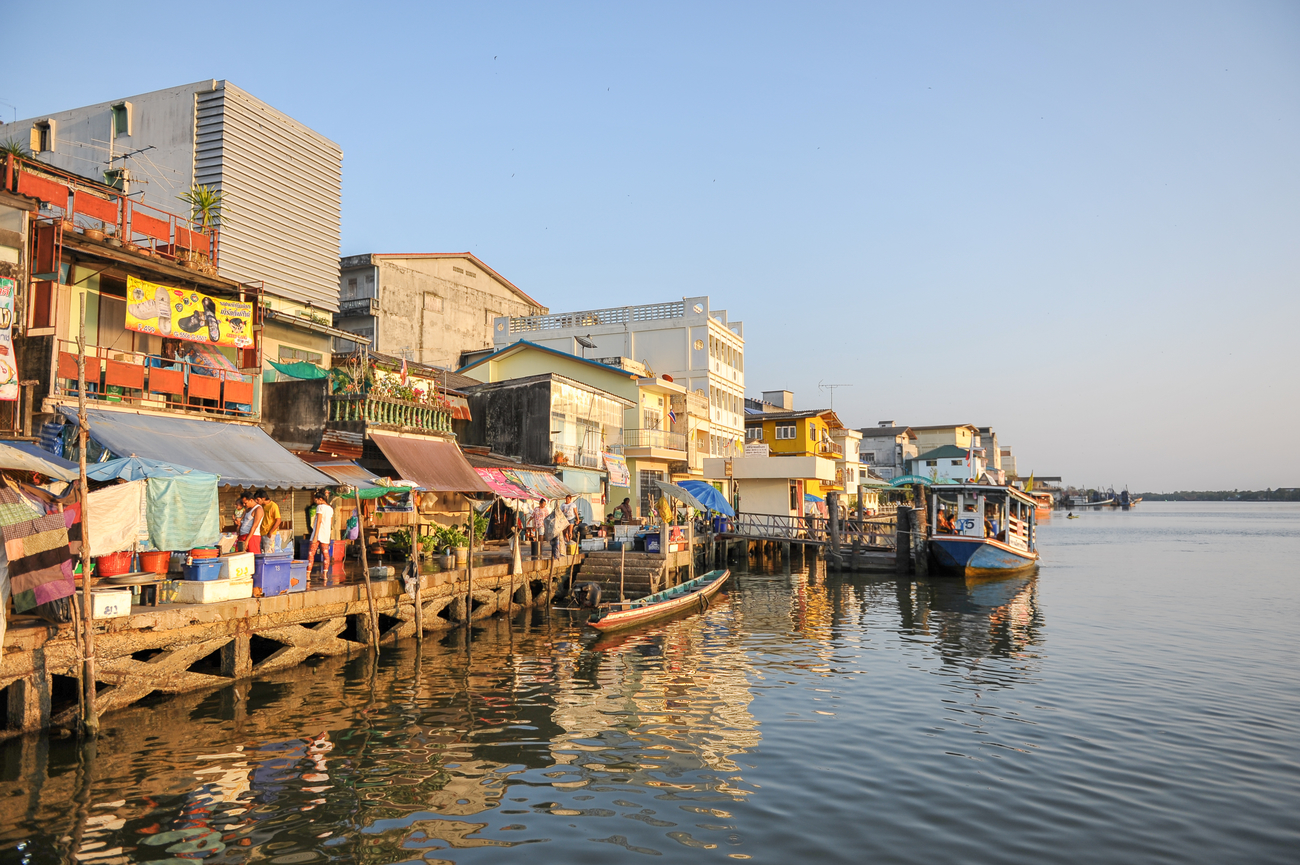 Jutting out into the sea, Pak Phanang (locally known as Pak Nang) was once a bustling port town. Though a severe storm hit the area in 1962 and Pak Phanang is no longer as busy as it was, its charms have recently been restored. Stroll in the 100-year-old Pak Phanang Market and take in the sight of old wooden houses. Pak Phanang locals still live a simple life (fishing and running their own shops selling sweets and fruit including Siamese Ruby pomelo) and it's all authentic.
6. Bring Yan Lipao baskets, bags and other products home
One of the top handwoven products in Thailand, Yan Lipao basketry was born here in Muang Kon. The fine, strong vines of Lipao plants are transformed into elegant yet durable baskets, bags, boxes and a lot of other utensils by the meticulous hands of the locals.
7. Hop on a boat to see pink dolphins in Khanom Beach area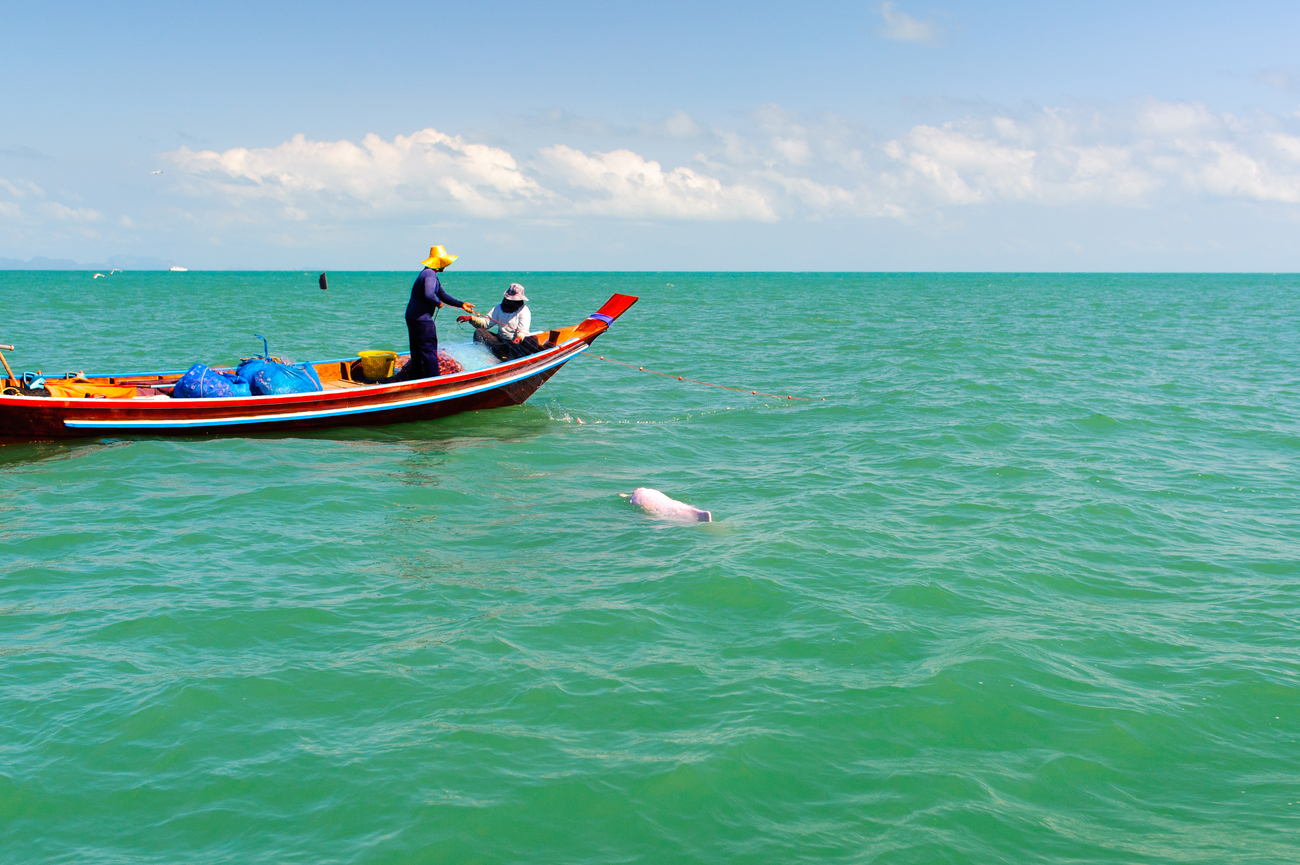 While there are prettier beaches in Southern Thailand, Khanom Beach in Hat Khanom-Mu Koh Thale Tai National Park makes up for it with pink Irrawaddy dolphins. A boat trip is worth it as this is the best place in Thailand to see these cute creatures. (June, July and August are the best months.) After lazing around and diving in Koh Samui and Koh Tao areas, take a ferry to Khanom Beach for an entirely different beach vacay.

8. Breathe in Thailand's freshest air at Kiriwong Village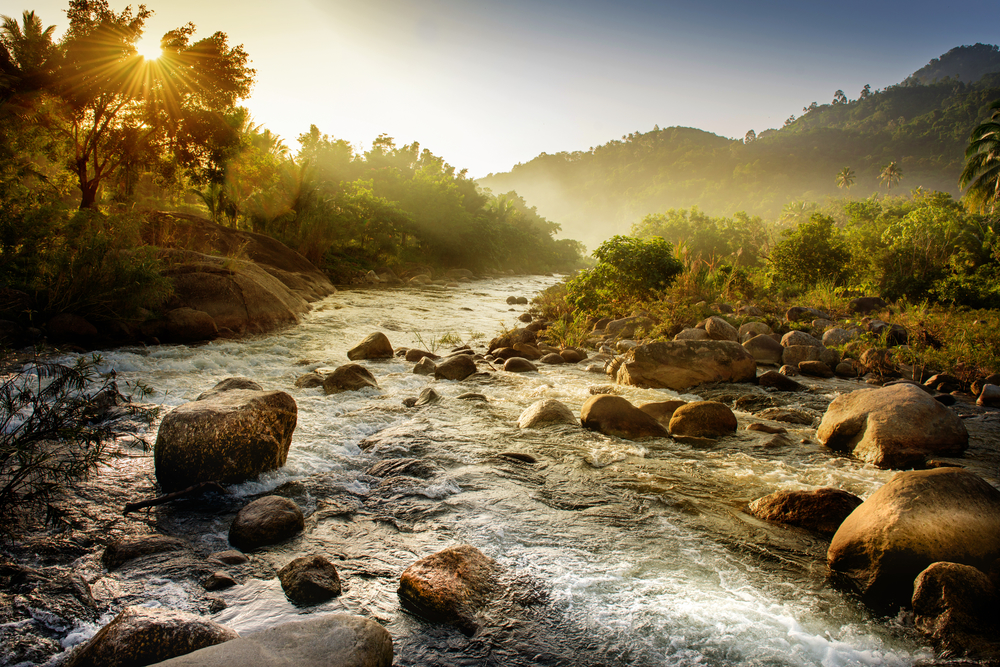 The sights of green surroundings, crystal clear streams and majestic mountains are refreshing enough, but the air itself is even more rejuvenating. With Thailand's purest ozone as the village's main claim to fame, Kiriwong Village draws a lot of nature lovers. Especially city dwellers and cycling lovers.

However, idyllic beauty and friendly locals (homestays available) aren't the only charms of Kiriwong Village. It's a community-based tourism at its finest. The villagers' lives are entwined with nature and apart from organic fruit farming (Come in August-October for durians, mangosteens, rambutans and more), many local workshops are available. From fruit processing and soap making to tie-dying and beading, everything is made from materials found in Kiriwong. The village is abundant in not only nature but also local wisdom.

9. Journey into the wild in Krung Ching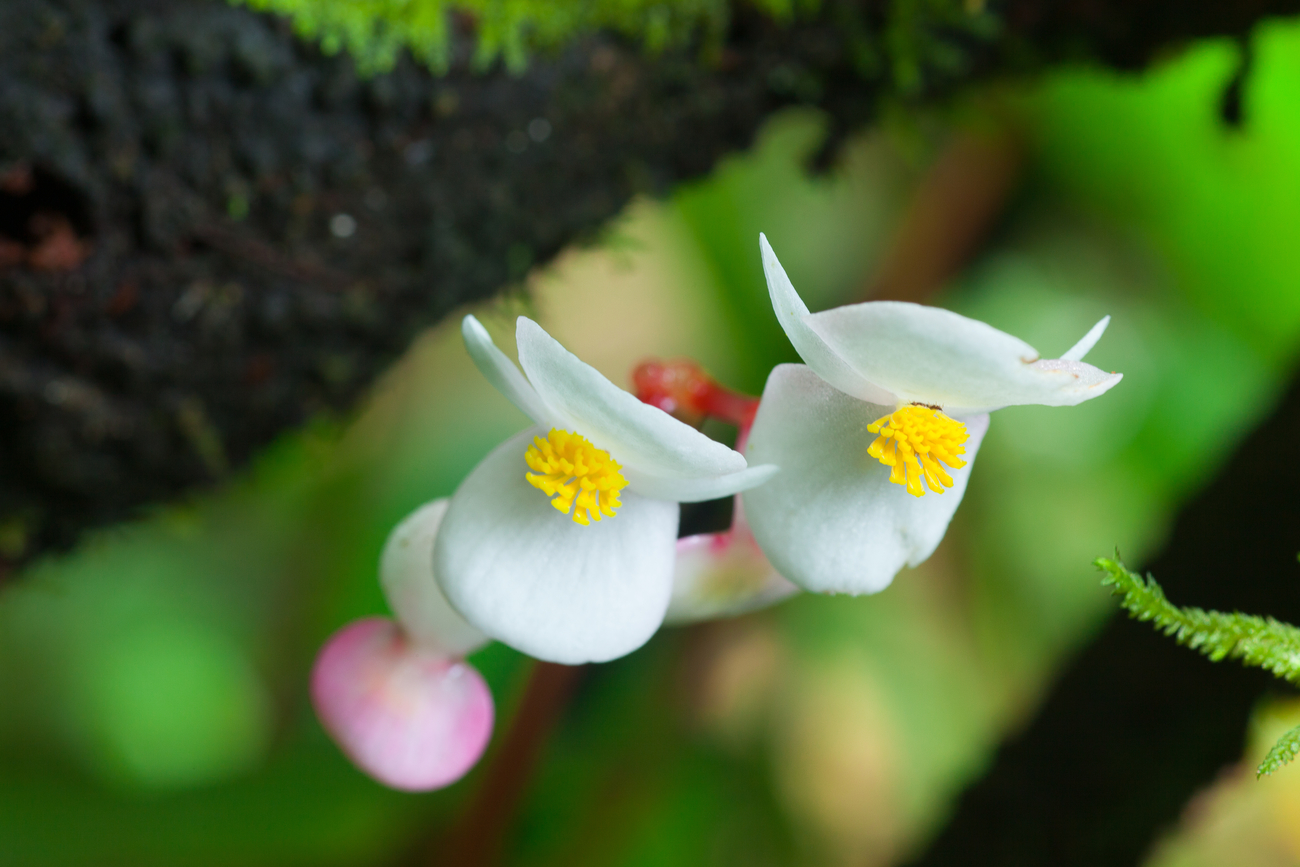 Krung Ching is a rather new face among Nakhon visitors, but it's definitely not to be underestimated. Dominated by verdant jungles, the area offers ultimate tranquility with a sense of adventure. Located in Krung Ching, Khao Luang National Park is home to the South's highest peak (also called Khao Luang), waterfalls (like Krung Ching Waterfall), caves and over 300 kinds of orchids.   

---
That's it for things to do in Nakhon Si Thammarat, Thailand, but that's not all you can do on your journey. Combine your visit to Nakhon Si Thammarat with trips to other charming cities in Southern Thailand.
Welcome to Amazing Thailand – Open to the New Shades. This is your ultimate Thailand travel guide, off-the-beaten-track edition. Go local and explore Thailand through new perspectives. Open your heart and mind… to the shades of Thailand that you never knew exist!