Bang Nam Phueng Floating Market
Bang Nam Phueng Floating Market carries the name of a community in Bang Krachao district. Bang Nam Phueng in Thai can be translated as "town of honey". The origin of the name dated back to hundreds of years ago when honey could easily be harvested within this area. Bang Nam Phueng was once covered with perennial plants which favoured bees and other beings. Honey was also highly valued among Thai Buddhists as something pure and previous, so they provided honey as offerings to the monk as a way to make merits. The tradition lasts up until today known as Tak Batr Nam Phueng.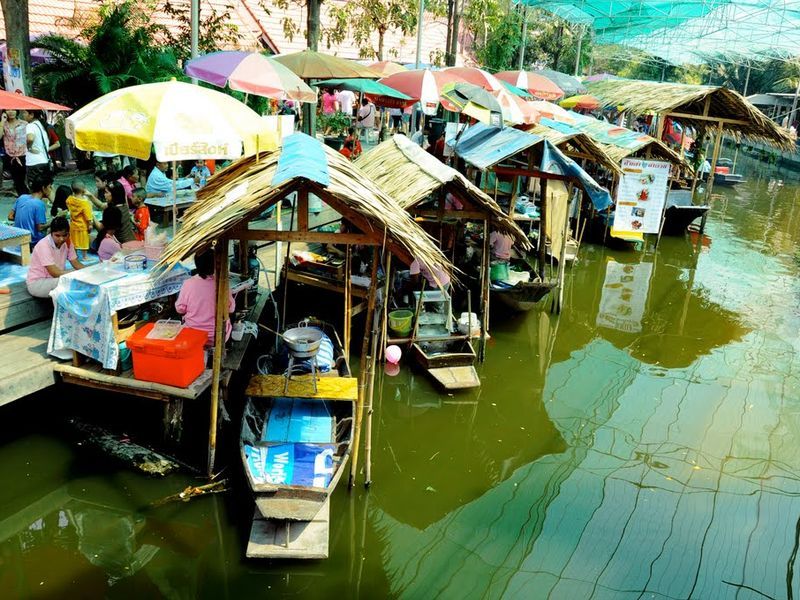 Bang Nam Phueng Floating Market offers a local vibe where most of the visitors are people from the local communities as well as Thai people in general. The market hasn't been as much advertised to foreigners as other markets like Damnoen Saduak or Amphawa despite its opening since 2004. Being surrounded by a residential neighborhood and located along a small canal, visitors can truly feel the unique lifestyle in Bang Nam Phueng.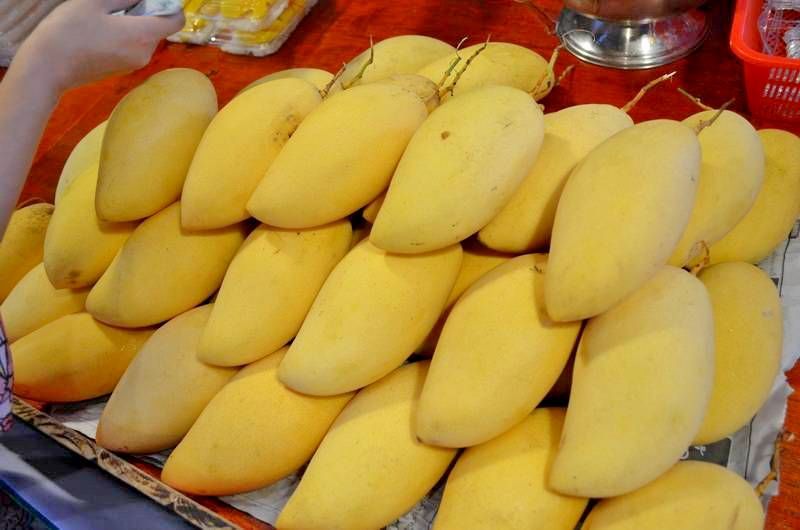 Visitiors can rent a canoe by the side of the market to explore the bigger parts of the canal. It will allow you to see a vivid rainforest as well as local houses along the canal. Bang Nam Phueng also offers art and music activities which make it enjoyable for both tourists and family. Children can enjoy painting plaster figures in the shape of their favourite cartoon character. Parents and adults can enjoy local live concert and music playing or simply dive into shopping among various choices of products.
The most sold products in the market are simply foods, coming in all different forms including fresh vegetables, meat, seafood, dried shrimps, ready-to-eat dishes, and fruits. One of the most famous products is mango. Seasonal tropical fruits are available in all different seasons like rambutan, durian, rose apple, and mangosteen.
---
TakeMeTour's Review
Bang Nam Phueng is rather a small floating market comparing to most. But it is indispensable especially when you already visit the Bang Krachao. Most visitors complete their bike tour with a stop to this market. Despite the size and the lack of familiar look of floating market, it does provide a special vibe and an alternative way to see Thai market. Tips: Do not miss out on the traditional wooden house located right by side!
---
Tours to Bang Nam Phueng Floating Market
(See more)