Khlong Lat Mayom is a floating market located in the western outer Bangkok. At Khlong Lat Mayom, visitors can feel a lively atmosphere and taste varieties of good food. This floating market has just been operated not so long and is still popular only among locals and a few travelers.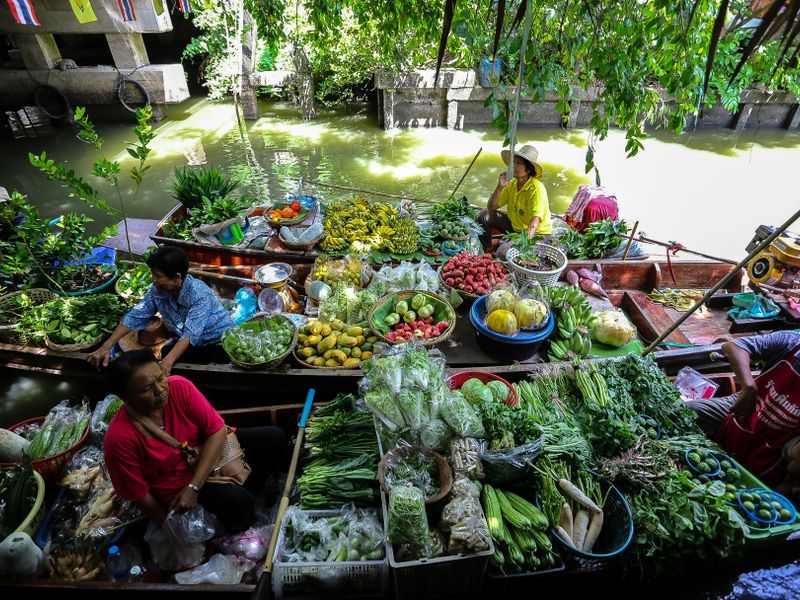 Khlong Lat Mayom is less than 20 kilometres away from the city center and can be reached by taxi easily from BTS Bang Wa (the last BTS station of Silom Line). Do not expect that Khlong Lat Mayom will be as huge and full of tourists as Damnoen Saduak or Amphawa. Khlong Lat Mayom is truly a place where you can have the authentic experience of local floating market. There are not many foreigners around. You can also visit the largest Taling Chan floating Market which is only a couple kilometers away.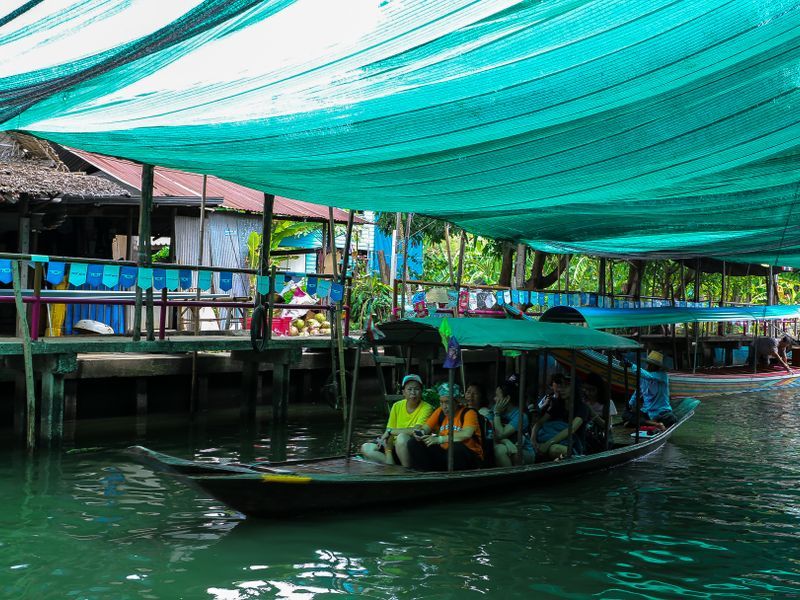 As mentioned, Khlong Lat Mayom is not a tourist trap like Damnoen Saduak. Therefore, you can feel the real charm of this local floating market offering to you. There are plenty of local food, such as Hoy Tort (fried oysters with egg) on small boats which float along the canal by the market. Yet, you can find many vendors and eating areas on land. After getting filled up, you can give a break for your stomach by taking a boat tour ride. It will take you along the canal around market where you can relax, enjoy the beauty of nature and see Thai style houses.
Let's try something new here. Here's a trick to order when you do not know what it is called. Just point at the dish of people near you or at the picture. You can get many kind of food, such as Pad Thai, Kanom Jeen (cold rice vermicesllis) or Hoy Tort at Khlong Lat Mayom for around 30 THB per dish only. For drinks, there is usually a person walking around to sell you.
---
TakeMeTour's Review
Local Thais love coming to Lat Mayom floating market for the variety of food and hang out spaces it offers. Many local foods are available here which most won't be cooked at home. Don't expect a proper restaurant setting. Try to bring your own comfort kits like baby wipe or napkins. Boat ride is a must! Select one between motor boat or paddle boat; but we say both are different and definitely worth a try.
Tours & Activities at Lat Mayom Floating Market