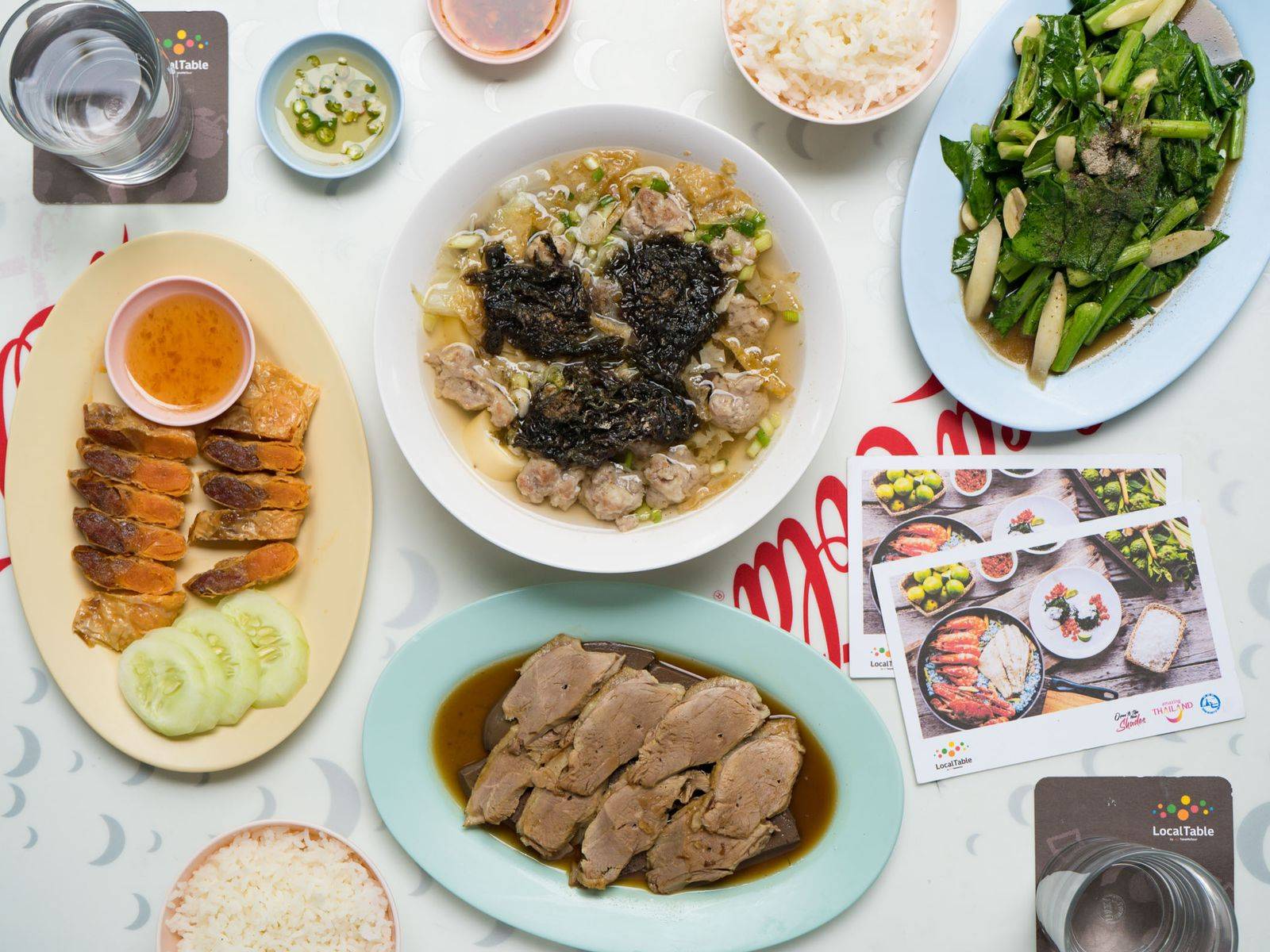 Secret Cave and Hidden Gems of Lanna with Lunch at Lampang's Legendary Restaurant
---
We'll visit the unseen spots in Lampang, each one holding the stories and secrets from Ancient Lanna Kingdom. In addition to the cave and the temples, we'll enjoy Thai-Chinese lunch at one of the most beloved restaurants in Lampang.
Menu
Deep-Fried Shanghai Sausage (Sweetened Chinese Sausage and Salted Egg Wrapped in Tofu Skin)

Non-Spicy Minced Pork Soup with Seaweed and Egg Tofu

Stir-Fried Chinese Kale with Oyster Sauce

Braised Duck Meat

Rice

Drinking Water and Ice
Remarks
Seasonality
All menu items are subject to seasonal availability.
Allergies/Restrictions
Please always inform your Local Expert of your food allergies and dietary restrictions.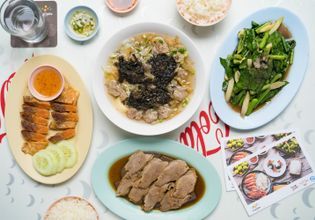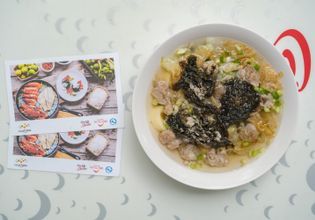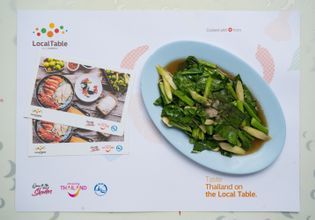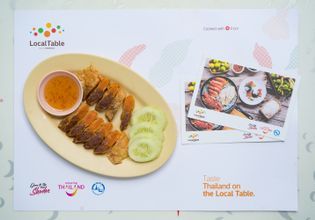 ---
itinerary
07:00
Meet up at hotel lobby (in Chiang Mai area)
09:30
We are at a hidden cave in Lampang. It was once an overnight shelter for the former rulers of the Lanna Kingdom when they traveled between the major cities. Let's see the beautiful stalactites and stalacmites in the cave.
10:45
Head to Lampang city.
11:45
Have tasty lunch.
12:45
Go to Wat Pong Yang Kok, a very old temple from early Lanna era. See the main throne without the wall in early Lanna style.
13:30
Arrive at Wat Phra That Lampang Laung. one of the most important temples in Lampang. This temple is the best example of early Lanna-style architecture. You can also see the mystifying upside down reflection of the pagoda in the dark room.
14:45
We are at Wat Lai Hin Luang, another beautiful Lanna's hidden gem.
15:15
Head back to Chiang Mai.
16:15
Arrive at your hotel with unforgettable memories.
---
Price Conditions
Transportation fares are included.
Admission fees are included.
More details about price conditions
---
FAQs
Why this trip?
See an unseen early Lanna stye temple. Visit secret cave and have a local lunch.
---
Meeting Point
Hotel Pickup
- Hotel Pickup in Chiang Mai Area
---
All Countries
All Countries
Australia (2)
Canada (3)
France (1)
Germany (3)
Hong Kong (1)
India (1)
Israel (1)
Japan (1)
Malaysia (1)
New Zealand (1)
Philippines (1)
Poland (1)
Singapore (1)
United Kingdom (2)
United States (14)
Holland B.
United States
|
October 21, 2018
So fun!! A must-do!!
Kamutnadda was so kind, patient, and informative! I'm so glad I got him as my tour guide!!
Holland B.
United States
|
October 21, 2018

Hako M.
Japan
|
October 15, 2018
Fantastic tour
Addie, the tour guide was not only a guide but a professional camera man. He took so many pictures for us and gave us all of them.
He took us many beautiful places and we enjoyed every single place.
Highly recommended this tour!!!!

Hako M.
Japan
|
October 15, 2018

Jacob S.
Canada
|
September 27, 2018
Fun Tour & Photoshoot!
(Français en dessous)
Kamutnadda gave us an amazing tour. Originally I was skeptical because the price was more than our guesthouse offered, however I now understand that his tour was worth a lot more than the average tour.
His tour is not a big tour, we were just ourselves (two people) plus him. He brought along his camera equipment, including a DRONE to take photos of us! I think he must have taken over 300 amazing professional quality photos of us, and he gave them all to us for FREE! This is not something I would have expected or have gotten on another tour.
There are no commission stops with Kamutnadda. If he takes you somewhere, it is because it is truly a good location. As such the food was good, and there were no time-waster stops at shops just to make extra money.
At the end of the day we mentioned that our flight was still in a few hours, so he took us to his home and we had a drink at the cat cafe he owns. Even more, he took us to dinner at a local street food area. He went above and beyond to make sure that not only our tour was good, but our entire day after the tour.
I would absolutely recommend this tour to other travellers, and have already told my friends about it. They're all going to be jealous of the unique photos we got!
-------
C'etait une journée incroyable avec Kamutnadda. Il est un expert de la région en plus d'être gentil et vraiment bon avec un appareil photo. La randonnée avec lui était vraiment intéressante, et il nous partageait juste assez d'infos. Il a pris 300+ photos avec ses caméra DLSR et avec un DRONE aussi!
Je recommande Kamutnadda pour tous. Je vais certainement retourner le voir un jour pour une autre randonnée.

Jacob S.
Canada
|
September 27, 2018
+ 42 more travelers have enjoyed
the local experience with Kamutnadda
More Reviews