Suphan Buri, Central Thailand
Suphan Buri is a small city with a lot of history. Dating back to over 1,000 years ago, the city thankfully retains its idyllic charms and historic sites. Situated just a couple of hours from Bangkok, the city consists of mostly peaceful communities and rice fields, complete with friendly locals.
Apart from being the hometown of King U Thong (the founder of Ayutthaya) and the main setting for an immortal epic poem, the city is rich with Thai-Chinese heritage. The world's biggest dragon statue that tells the story of Thai-Chinese people. The UNESCO award-winning, authentic Thai-Chinese market. If you can't go all the way to Southern Thailand, Suphan Buri is a great place to experience the Thai-Chinese culture outside Bangkok.
Check out these top things to do in Suphan Buri, Thailand, and enjoy authentic local experiences before the rest of the world catches on.
---
Top 9 Things to Do in Suphan Buri, Thailand
1. Witness the living heritage at Sam Chuk Market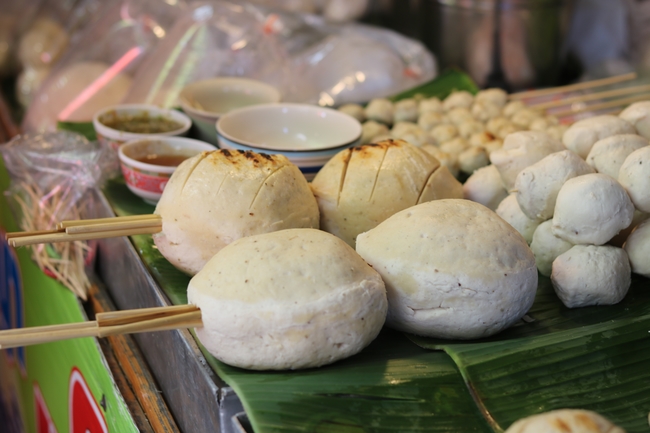 You can easily see why UNESCO honors Sam Chuk Market. When the formerly quiet market was to be renovated, the locals worked hard to revive it while preserving its wooden structure and the local Thai-Chinese culture. Today the century-old market bustles with traditional activities. Many of the houses are turned into museums, shops and restaurants. It's also located by the Tha Chin River. Perfect for relaxing after eating and shopping.
2. Learn more about the descendants of dragon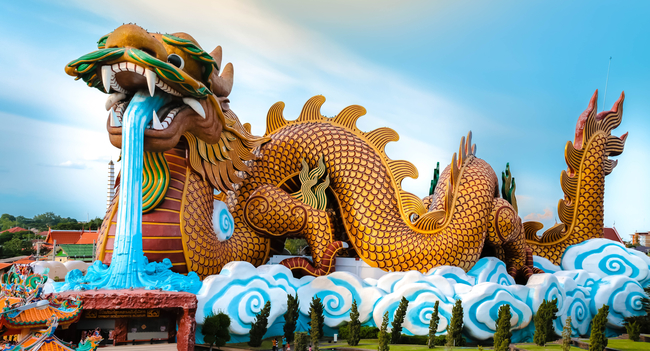 Heavenly Dragon Park was built about 10 years ago to celebrate China-Thailand diplomatic relations and they sure made everything grand. The park consists of Chinese-style Suphan Buri City Pillar Shrine, the Lijiang-inspired Celestial Dragon Village and the 35-meter-tall, 135 meter-long golden dragon rising from the clouds. More than an eye-catching structure, the dragon is the Dragon Descendants Museum featuring fun exhibitions about China and its relations with Thailand.
3. Escape to a raft house at Hub Khao Wong Reservoir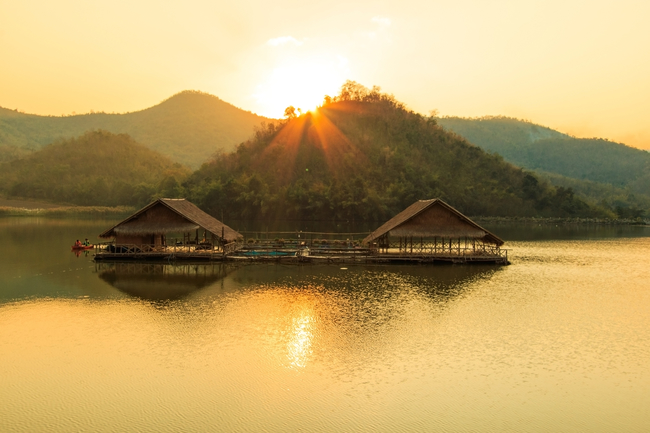 In just about a few hours from Bangkok, you can experience a rural lifestyle in one of the raft houses. By rural, we mean the signal is very weak and there's no electricity.
If the raft houses are all booked, you can still rent a tent and enjoy the forest and mountain views around Hub Khao Wong Reservoir. Since the city is famous for fish dishes, this is your opportunity to taste local meals made from fresh catches. However, please remember that swimming isn't allowed.
4. Pay respect to the city's most revered Buddha image and visit the house of Thailand's famous epic character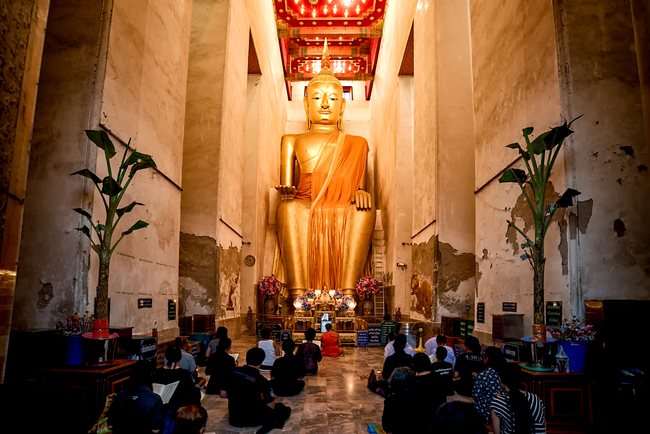 Almost as old as the city itself, Wat Pa Lelai is the city's signature temple. The main chapel enshrines the 23-meter-tall seated Buddha statue, Luang Pho To.
Wat Pa Lelai is also an important setting in one of the most famous Thai literary works, Khun Chang Khun Phaen. Based on true stories with supernatural elements, Khun Chang Khun Phaen is believed to take place in the 16th century. One of the special things about it is that it focuses on commoners instead of gods and royalties. You can find an accurate recreation of Khun Chang's house, Khun Chang Khun Phaen murals and character statues in the temple complex.
5. Enter the land of giant Buddha images and tour the Buddhist hell at Wat Phai Rong Wua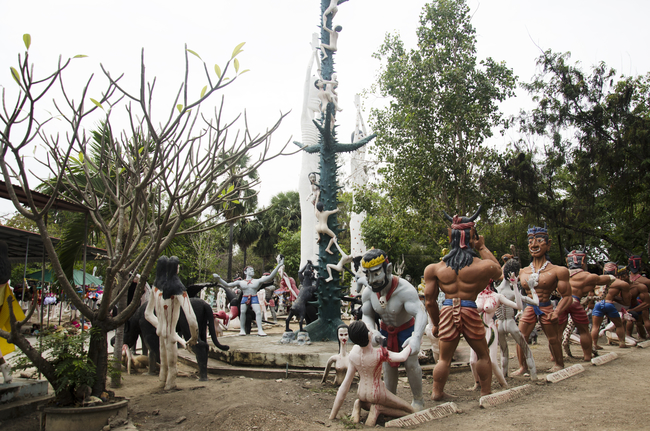 Wat Phai Rong Wua is home to a lot of superlative Buddha statues. Like the world's biggest cement Buddha and Thailand's biggest bronze Buddha. The temple also houses the recreations of places in Buddha's life and heaven and hell gardens. Keep in mind that things can get pretty graphic in hell.
6. Get up close and personal with Thai buffaloes at Buffalo Village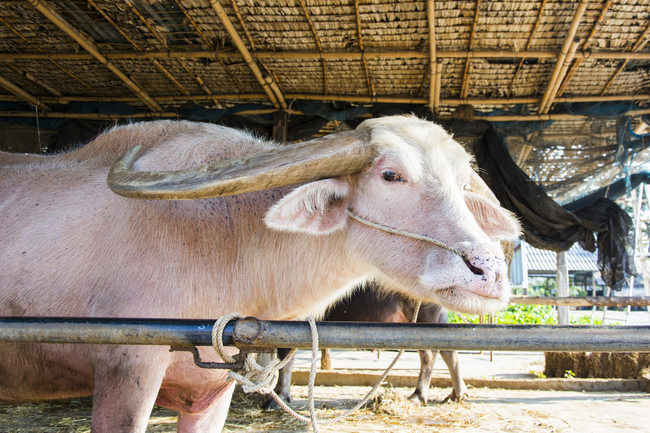 Buffalo Village (Baan Kwai in Thai) is the best place to learn about and interact with another iconic animal of Thailand. Cute buffaloes aside (both the real ones and the souvenirs), you can learn about Thai farmer's traditional way of life and their folk wisdom. After all, the lives of farmers and buffaloes are intertwined.
7. Become a farmer for one day at the Learning Center of Farmer's Way of Life and Wisdoms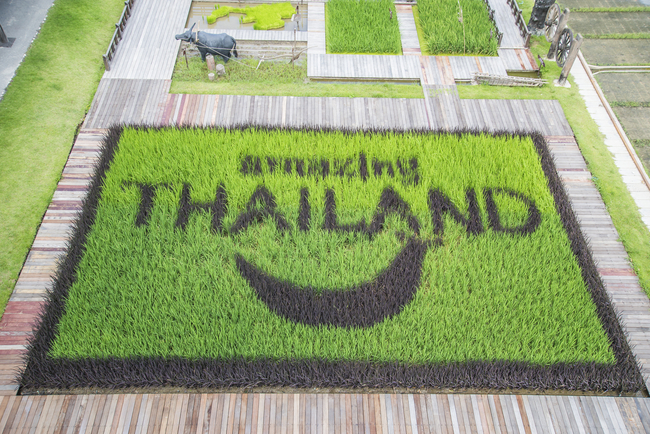 Also called Na Here Chai (Chai's rice farm) for short, the Learning Center of Farmer's Way of Life and Wisdoms allows you to dig deeper into the farmer's way of life. Watch farmers work (Na Here Chai is a real operating farm) or even become one yourself. You'll understand why farmers are regarded as the backbone of Thailand.
The Learning Center of Farmer's Way of Life and Wisdoms is all about sustainable agriculture and you can also shop for high-quality agricultural products.
8. Reconnect with nature at Bueng Chawak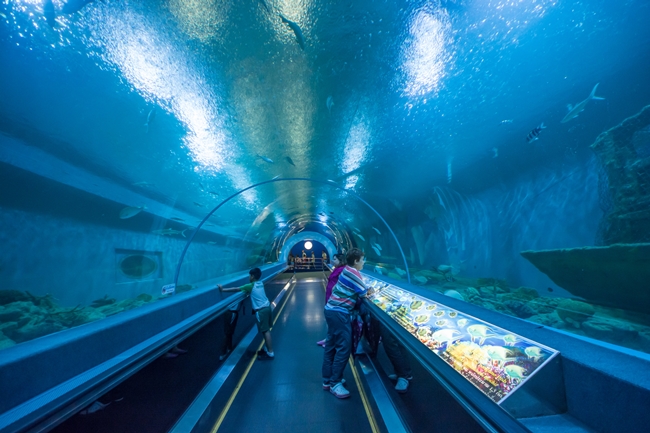 The city's most popular lake is full of activities for nature lovers. Since Bueng Chawak is a Ramsar wetland and a wildlife sanctuary, expect a variety of flora (especially lotuses) and fauna (especially birds). Bueng Chawak also has its own beautiful aquarium (many fish residents are native to Bueng Chawak), vegetable farms and a local handicraft center.
9. Satisfy your sweet tooth with Ekachai Sali Suphan
Sali Suphan is one of Thailand's most popular cakes. Originated about 50 years ago in a small shop called Ekachai, Sali Suphan is now famous all over Thailand and available in many flavors. You can find Sali Suphan all over Suphan Buri and don't forget to buy other Ekachai desserts.
---
That's it for things to do in Suphan Buri, Thailand, but that's not all you can do on your journey. Pair your visit to Suphan Buri with a trip to its charming neighbor, Ratchaburi. Find out things to do in Ratchaburi, Thailand.
Welcome to Amazing Thailand – Open to the New Shades. This is your ultimate Thailand travel guide, off-the-beaten-track edition. Go local and explore Thailand through new perspectives. Open your heart and mind… to the shades of Thailand that you never knew exist!