If you want an authentic taste of Northern Thailand yet don't do well with crowds, Lampang might be just the right destination. Small, calm, and rich with ornate temples and inviting hot springs, this city is a mere one-hour drive from Chiang Mai.
Check out these top things to do in Lampang, Thailand, and enjoy authentic local experiences before the rest of the world catches on.
---
1. Chae Son National Park – Waterfalls and natural hot springs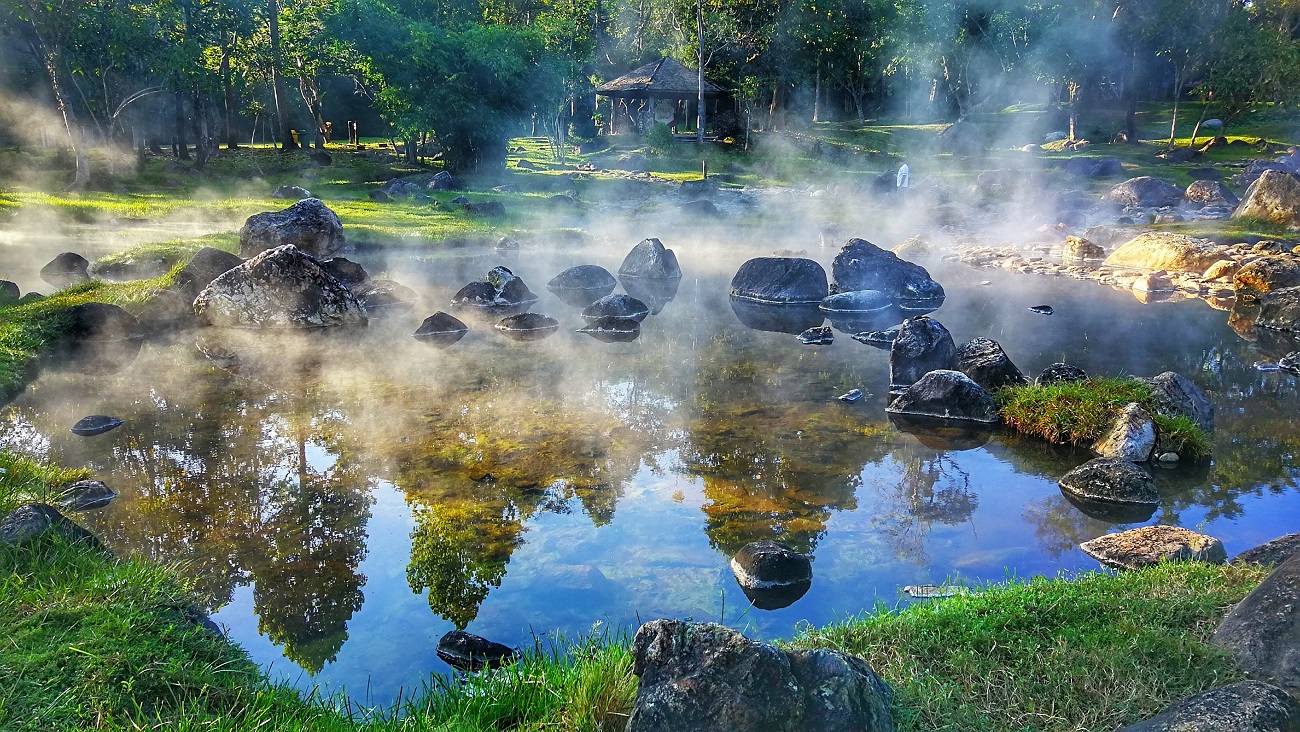 It's not just in the South that you can take a dip. The North also brims with waterfalls and natural hot springs. Here in Lampang, apart from treating your tense muscles to Chae Son Hot Spring after months of hard work, you can enjoy your DIY poolside snack – hot spring soft boiled eggs.

If you want to make a cooler splash, go for it at the waterfalls in Chae Son National Park. The highlight is the 6-tiered Chae Son Waterfall, located 1 km from the park center and a short walk from the hot spring. Explore Lampang's nature trail with our lovely Local Expert, and top your awesome day with homemade Northern meal in a leafy cafe. They have the best heart made coconut cake here.
2. Pha Thai Cave National Park – 9-million-year-old limestone, stalagmites, stalactites, and bats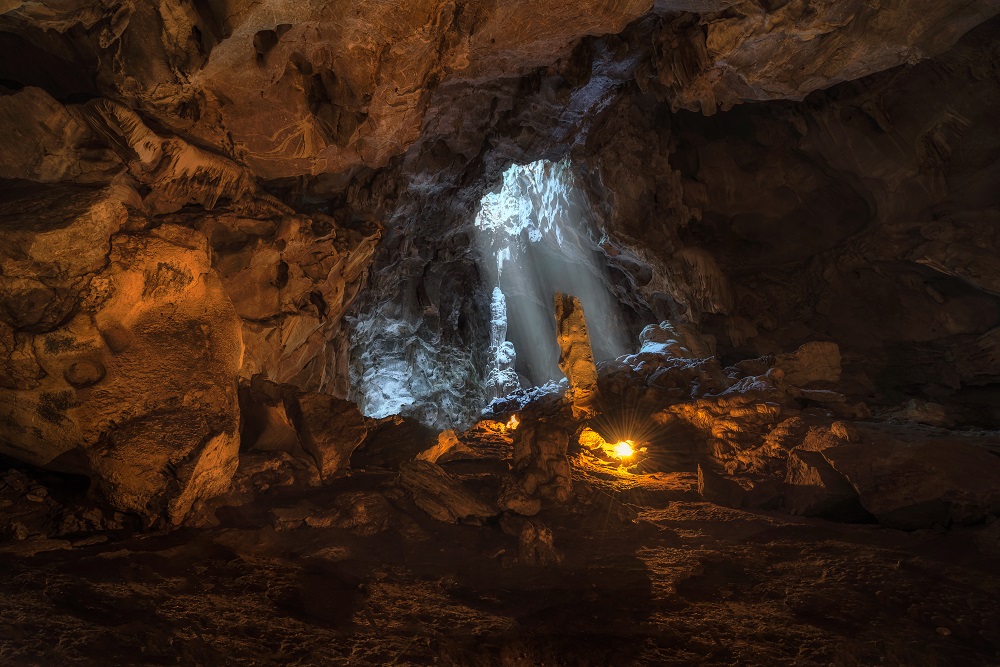 This huge limestone cave is at least 9 million years old and full of stalagmites and stalactites. The 1-kilometer-long passage is equipped with lights, so curious explorers can see the exquisite details crafted by nature. As an added bonus, you'll get a breath of fresh air as Pha Thai Cave National Park is nestled in the heart of green mountains.

As a private car would be the most convenient way to get there, we recommend our Local Expert, Khun Karn, who will also take you to the breathtaking Mae Kae Waterfall and Kao Fu Waterfall.
Or if you are a spelunker and a temple lover, our Local Expert will happily help you explore the best of Lampang.
3. Wat Phra That Lampang Luang – Lampang's very own Emerald Buddha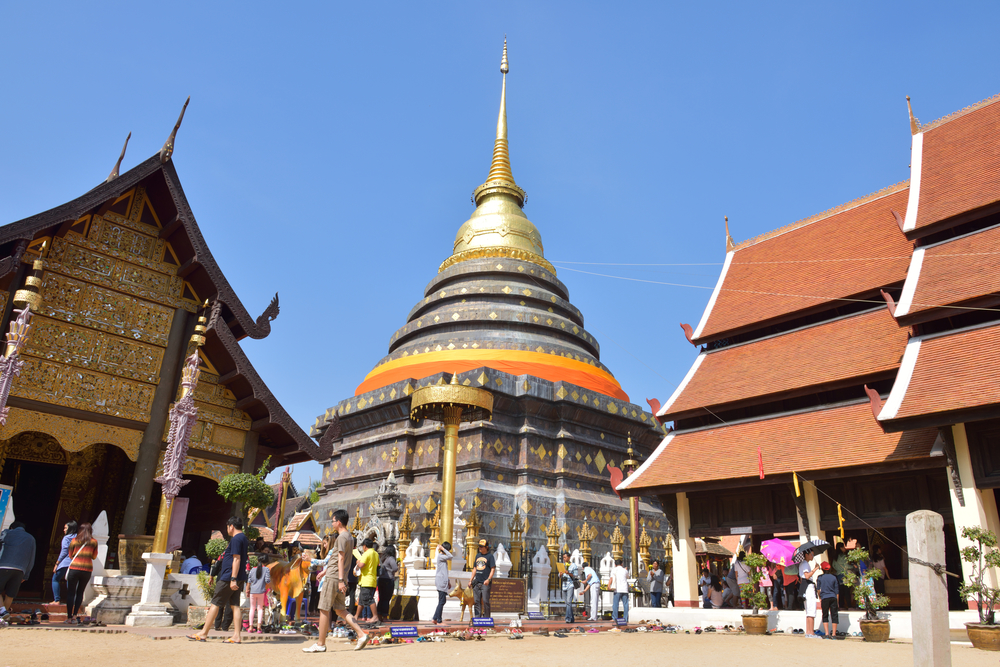 This Lanna-style temple holds Lampang's history. Legend has it that the Buddha once graced his way through this land, tossed a bamboo can to the north and claimed that the land would later be called Lampang.

He also ran his fingers through his hair and gave a tuck of it to a male devotee. The man put it in a golden container and into a tunnel, then built a stupa over it. Wat Phra That Lampang Luang is considered highly sacred by local people and every successor of Lampang has since taken great care of the temple. If you fancy beautiful Northern-style temples, our Local Expert will happily take you to a number of unique temples in Lampang that aren't on the guidebooks.

When to visit: 6 am to 6 pm, daily
4. Dhanabadee Ceramic Museum – Lampang's signature Chicken Ceramic workshop
Lampang's signature craft is Chicken Ceramics – ones you most likely munch from in Thai noodles stalls. Here, you can both shop and learn how to make your very own ceramic kitchenware. Visit Lampang ceramic museum with our Local Expert and taste the ultimate local food at 60-year-old restaurant. 
When to visit: 9 am to 5 pm, daily
5. Wat Phra Bat Pupha Daeng – Stairways to heaven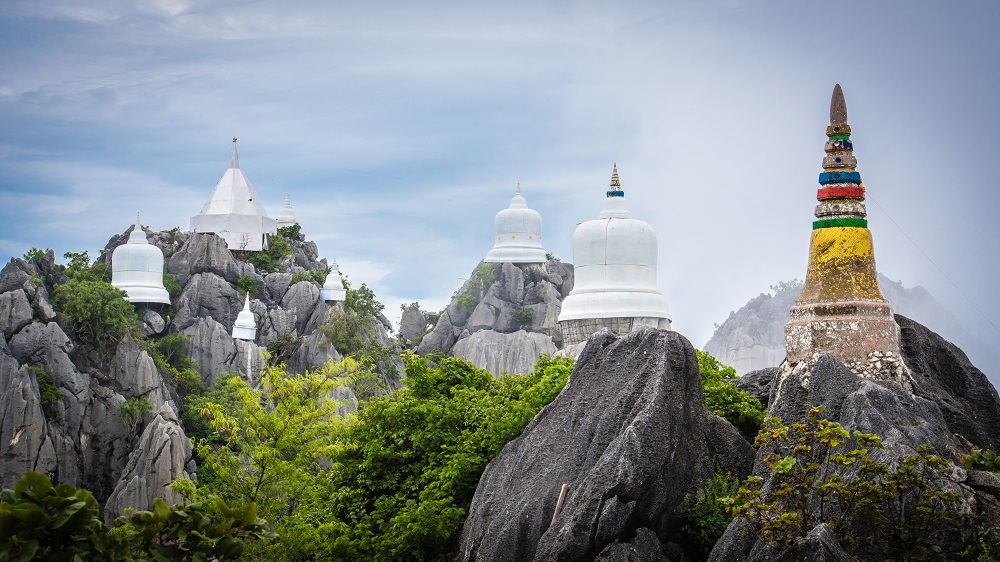 Wat Phra Bat Pupha Daeng or Wat Chaloem Phra Kiat is a heaven for both devout Buddhists and nature lovers. Atop the sky-high cliffs are small white stupas – all man made. The 300-step staircase to the temple cuts right through the middle of a green forest where the air is fresh and clean.

Once at the top, you can marvel at both the human's effort and nature's beauty. We recommend coming up here in the late afternoon for sunset dinner – pure magic we say. Visit the temple with our Local Expert by a private car, then stop for a dip at a beautiful waterfall. They will happily pick you up and drop you off at your hotel lobby in Chiang Mai. See more details here.
6. Tha Ma-O Cultural Road – Local grub and handmade goodies
Northern Thai food stalls, handmade traditional Northern-style outfits and retro toy shops occupy both sides of the Tha Ma-O Walking Street. Locals occasionally perform Northern Thai dances here too.

When to visit: 4 pm to 9 pm, every Friday
7. Kad Kong Ta Weekend Walking Street – Even more local grub for the weekends
Kad Kong Ta (literally Kong Ta Market) is where locals come to get their weekend edibles. Just like other local markets, Kad Kong Ta promises cheap but authentically local food – some also rarer-to-come-by. Let's make your day a one to remember by going for a morning jog with our Local Expert and stop for brunch at a homey cafe near Kad Kong Ta.  
When to visit: 4pm to 9.30 pm, every weekend

8. Wat Chiang Rai – A glimpse of Chiang Rai in Lampang
The name might cause you to raise an eyebrow. Wat Chiang Rai was built by a blue blood who migrated from Chiang Saen (a prehistoric kingdom located in present-day Chiang Rai and also the name of a district in Chiang Rai today). After establishing his Baan Chiang Rai Village, the noble had Wat Chiang Rai built as the community's spiritual center.

Now, Wat Chiang Rai probably reminds you of the renowned White Temple in Chiang Rai with its pristine white decoration. What sets Wat Chiang Rai apart, though, is its ornate gold on white decor, a handful of glitzy golden stupas and a gigantic white Buddha with matching silver ornaments.

Having been born in Thailand and thus seen a gazillion temples, we personally think Wat Chiang Rai is still one of the most unique temples. Even if you aren't into history or Buddhism, the intricate architecture and decor alone are enough for admirers of pretty things.
9. Mexican Sunflower Field – Pretty yellow field overlooking river and hills
From November to December, the tiny yellow Mexican sunflowers blossom right in Thailand's major coal mine and power station area, Mae Moh. The field covers over almost 200 acres and nestles itself in the hills and the sea of mist during the early hours.

Here, the air is crisp and cool – exactly what Thai city dwellers would travel long hours for. And even if you happen to be in Lampang during at another time of the year, rotation of other wildflowers will be your seasonal feast for the eyes.

When to visit: 7 am to 7 pm, daily 
10. Authentic Northern Thai home cooking class in organic farming village – Homegrown produce, mountain and river views, and bike ride with locals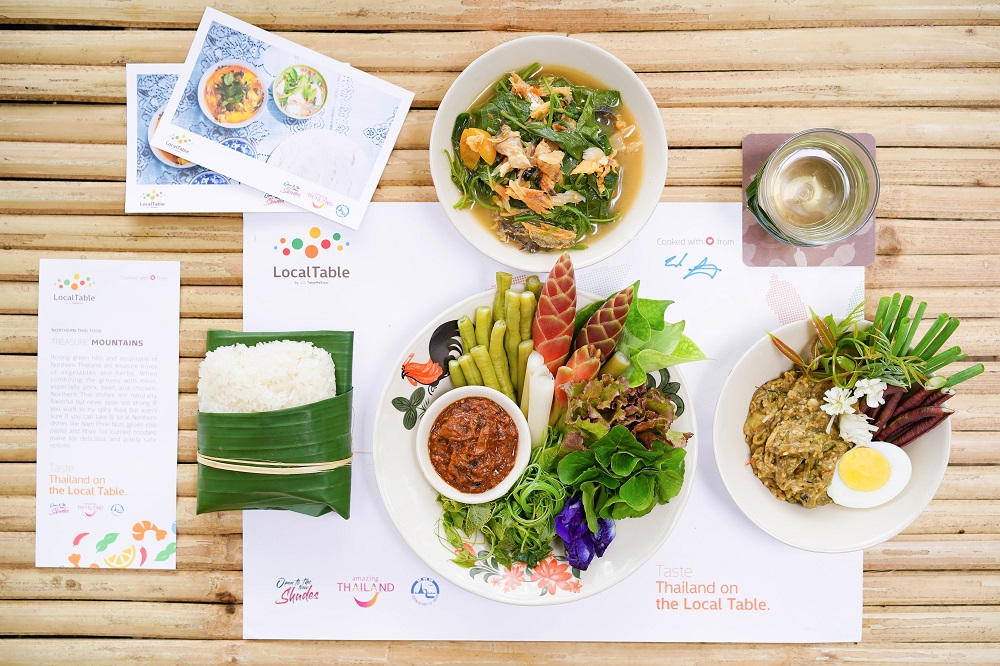 Our Local Expert, Khun Yo, will take you around his village to immerse yourself in the local way of life. Besides relaxing in the serene atmosphere among the mountains and the river, you are more than welcome to join the locals in farming, fishing, or crafting. Then you'll have homemade lunch made with local organic produce and later learn how to dish up your favorite Northern Thai dish.
For more details, click here.
---
That's it for things to do in Lampang, Thailand, but that's not all you can do on your journey. Combine your visit to Lampang with trips to other charming cities in Northern Thailand.
Welcome to Amazing Thailand – Open to the New Shades. This is your ultimate Thailand travel guide, off-the-beaten-track edition. Go local and explore Thailand through new perspectives. Open your heart and mind… to the shades of Thailand that you never knew exist!