Yaowarat is the biggest Chinese community in Thailand, known as Chinatown. The name Yaowarat came from the road that it is located. Many Chinese immigrated into Siam country (former name of Thailand) and form the Chinese community. They started influencing trades between Siam and China since the reign of King Rama I. The trade center was around Ratchawong Pier before Yaowarat road was built in 1891 during the reign of King Rama V.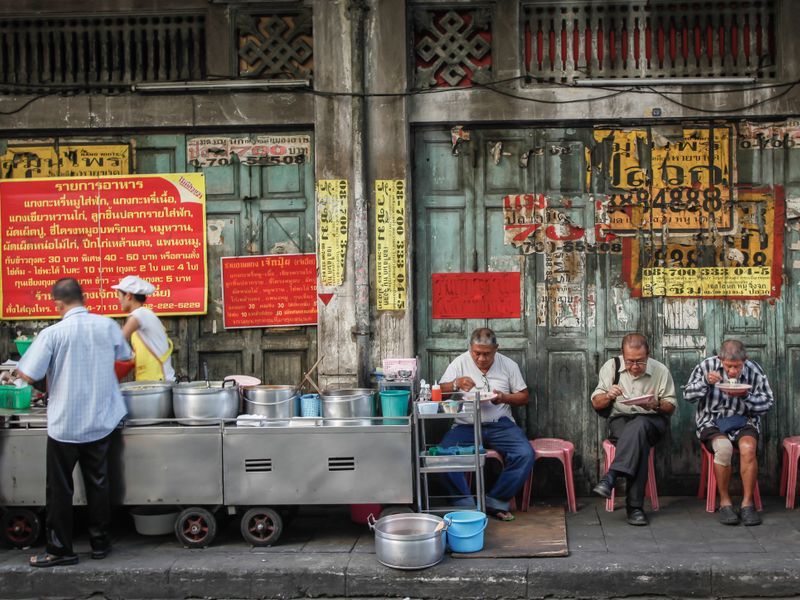 Yaowarat city plan was very complex as it comprises of many small alleys and hidden pedestrian-only walking way. There are a few massive roads as if they were little highways that cross these small alleys . Along the street, there are many huge neon signs and some other merchandise hung up to attract passers-by blocking road signs. This makes it even harder to find the way. Be prepared for getting lost at Yaowarat.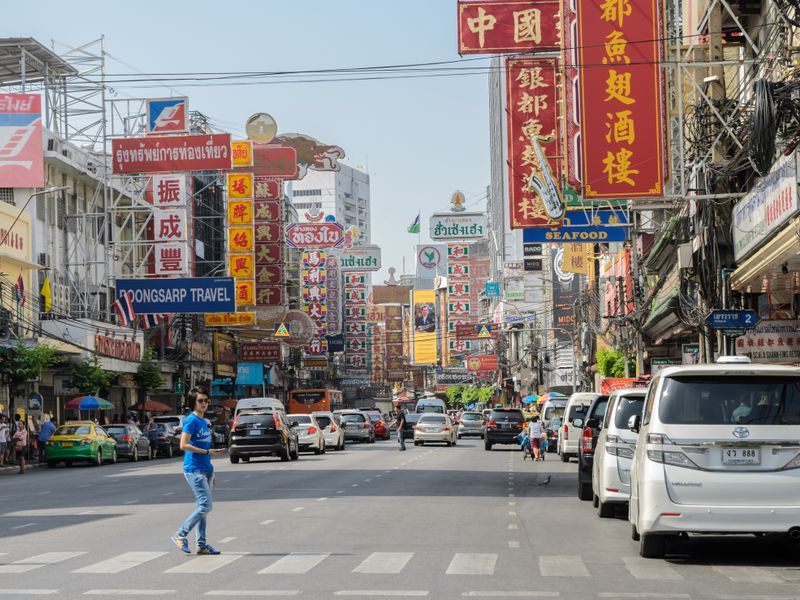 The best Chinese restaurants are also located at Yaowarat. They specialize in luxury food, such as bird's nest, shark's fin soup, abalone or seafood (most of them are very fresh). Moreover, you can get high quality seafood here in a very affordable price.
What is also special about Yaowarat is that it has two different characteristics. At daylight, Yaowarat is the biggest gold trading center. Along the street, there are many gold shops, Chinese herbs shops, fruits stalls and true Chinese restaurants. On the other hand, after the sun is gone, Yaowarat turns into a massive street food destination. The road is full of food stalls, food trucks or plain restaurants that open in the commercial buildings. There are vast selections of food with great taste offering to you, such as bread, seafood, Chinese style noodle and iced Chinese dessert. This will definitely be a heaven for the foodies.
TakeMeTour's Review
It offers a lot of street food at night and cultural vibe during the day. Many Chinese Thais come here to seek for their ingredients, sell their gold, or find their favourite food. At night, everybody can equally enjoy the food stalls popping up every day except Monday. Pick your visit wisely.