These shows in Bangkok and around sure have a way with people of all ages and from all over the world. The presentation of Thai culture with creative twists. The state-of-the-art light and sound technology. The performers' impressive skills. The production team's groundbreaking ideas. And of course, endless passion. Every single detail matters. It's no wonder why these best shows in Bangkok and around are also among the best shows in Thailand and famous worldwide.
If you're looking for unique things to do at night, these live shows will surely be the perfect end to your perfect day in Thailand.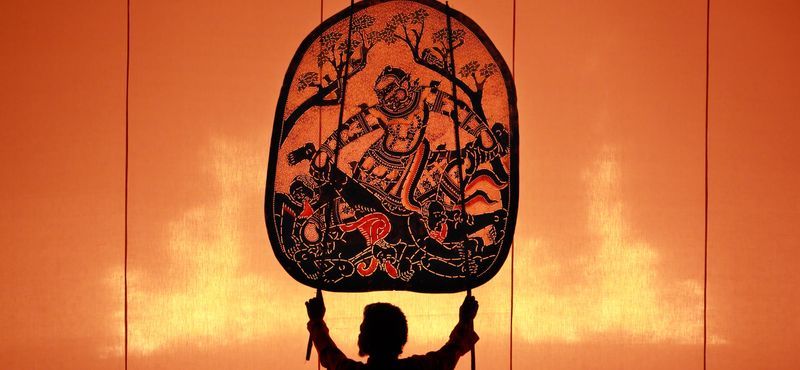 1. Siam Niramit: Enchanted stories of Thailand
Location: Bangkok
Watch Thailand's over 700 years of history and culture unfold before your eyes in the most enchanting setting. From flying dancers and folk musicians to elephants and goats, they come together to showcase the best of both the historical and mythical sides of Thailand. Local myths, performing arts and festivities from all four regions come even more alive with impressive special effects and you'll get to witness them all right here at Siam Niramit.
2. Muay Thai Live Show: Legends reimagined
Location: Bangkok
When Thailand's symbolic martial art of Thai boxing (Muay Thai) meets innovative productions, the result is one of the most spectacular live shows in history. From the ring to the stage at Asiatique The Riverfront, Muay Thai Live Show upholds all the essences of the ancient close combat and takes on a new meaning with the epic plot and execution. A proof that art knows no boundaries, Muay Thai Live Show is truly one of the best live shows in Thailand.
3. Calypso Cabaret Show: Bangkok glamorous
Location: Bangkok
For over 20 years, Calypso Cabaret Show has been celebrating the diversity of the world and dazzling the audience. Be awed as stunning Thai ladyboys work their magic and create a whole new world of glitz and glam with music, dance, comedy and burlesque performances. You also have the option to indulge with authentic Thai dinner and traditional Thai dance shows. The theater is conveniently situated at Asiatique The River.
4. Alcazar Cabaret Show: Pattaya extravaganza
Among numerous nightlife highlights of Pattaya, Alcazar is definitely an experience everyone will love. One of Thailand's top ladyboy shows for more than 30 years, Alcazar music and dances celebrate not only gender but also cultural diversity. Flamboyantly dressed up, the globally acclaimed ladyboys will surely take your breath away with their passionate performance.