Tour the Iconic Khlong Lat Mayom Floating Market & Learn to Make Authentic Home-Cooked Pad Thai
Bangkok
Let's check out a weekend floating market at Klong Lad Mayom in town and learn how to cook the authentic Pad Thai with my grandma :)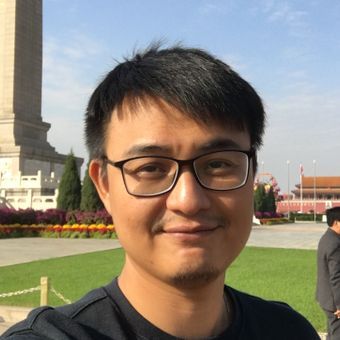 FAQ
Visit an authentic floating market in Bangkok and get to learn and cook your very own Pad Thai. What a perfect plan!
Enjoy your quality time during weekends at one of the oldest floating markets without the crowded and the busy streets in Bangkok downtown.
You get to observe the local lives along Lat Mayom canal, try different street foods, and learn the secret of making a delicious Pad Thai with my grandma.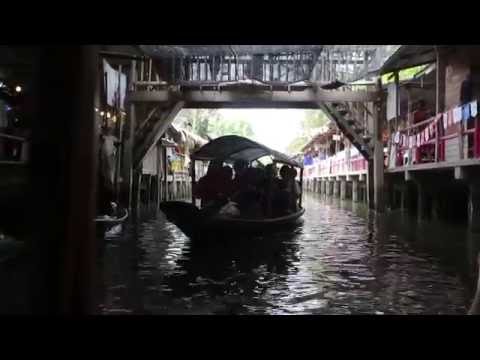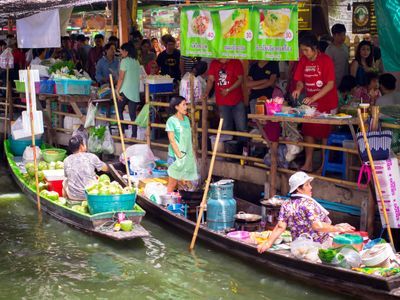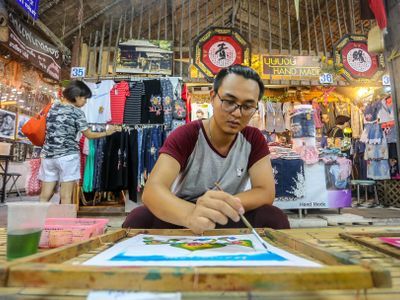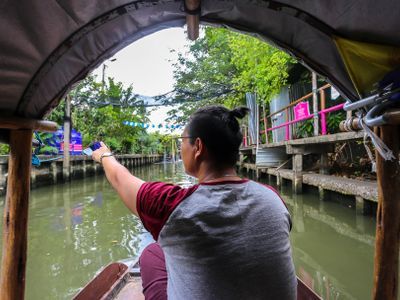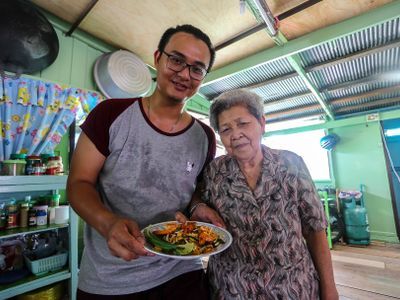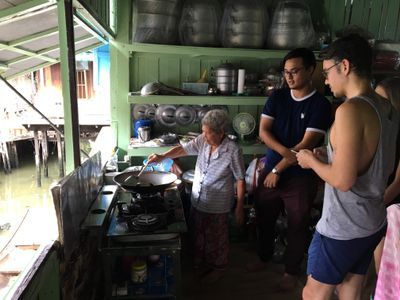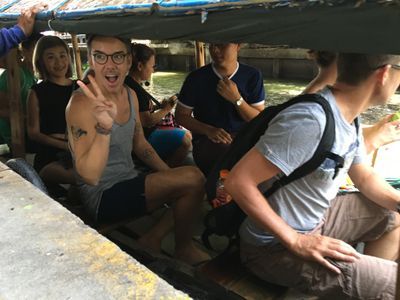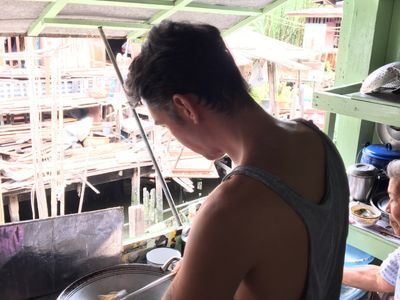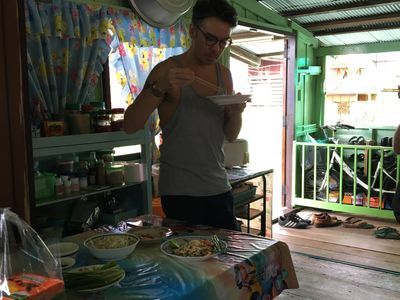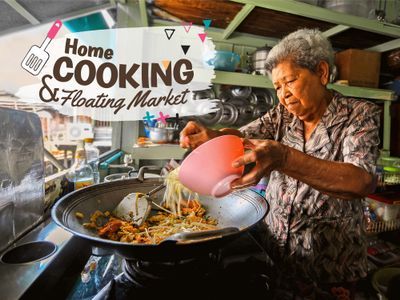 Itinerary
Meet up at our meeting point
- BTS Station (Talat Phlu)
Arrive at the floating market,
explore around the market,
observe the life style of local people along the canal by classical paddle boat
and try some local street food
Leave the market and lead to meet my grandma
Start our cooking session :9
Let's learn how to master a delicious Pad Thai with my grandma and have lunch together.
Drop you off at BTS Talat Phlu station or Bang Wha station.
Price condition
Meals are included. (Note that alcohol is excluded).
Transportation fares are included.
Admission fees are included.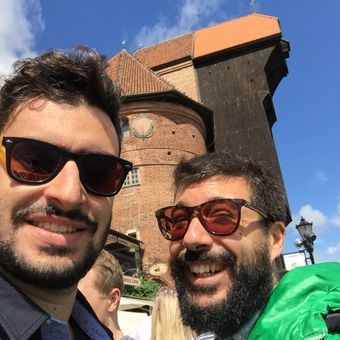 Joao
Authentic Thai Experience
An incredible tour, starting on the amazing Ladmayom market, then a boat tour of the canals, a visit to a second market and buddhist temple (monk blessing included!) and an orchid farm. Back on the main market, Maitree stocked up on loads of different food and then drove us to his family house, a traditional home by the canal. His grandmother's cooking lesson on how to make Pad Thai was one of the highlights! It was so interesting getting to know a side of Bangkok and Thailand that is so different from the typical tourist experience! Totally worth it and definitely recommended.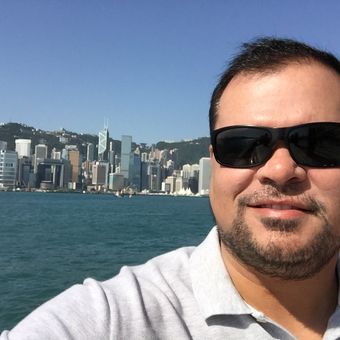 FELIPE VIEIRA
Amazing floating market tour!
Our guide tour Maitree is such an amazing and polite thai guy.
The floating market is incredible and the tour with Maitree was perfect.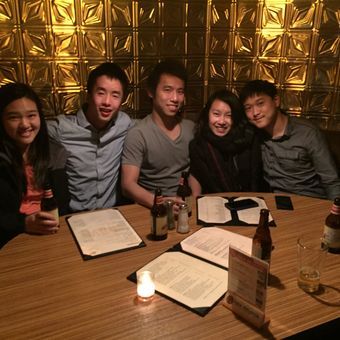 Sean
It was lit
I highly recommend taking part in this tour if you are looking to experience the floating market. Maitree offers one of the most personalized tours in all of Bangkok. This tour offers a good balance of street food and thai culture w/ one of the friendliest host you could find. Highlights for me included meeting a buddhist monk, learning to cook w/ grandma, and eating a dining with Maitree's family in their home. + 38 more travelers have enjoyed the local experience with Maitree
Load more