From Sea to Table : A Day as A Fisherman, Mangrove Forest & Salt Farm
Private Car
Bangkok
This trip, you will have an experience as a fisherman, in organic seafood cooking workshop, walking with your bare feet in the salt farm and the panoramic view "Gulf of Thailand" at the mangrove forest.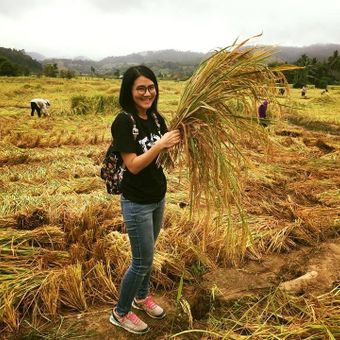 FAQ
If you are looking for a peaceful seashore place with no road and enjoy organic seafood in Bangkok, here is a hidden jewel even local Thai people find it hard. Both "Saen Tor" and salt farm are the real agriculture lives that you can touch.
"Saen Tor" community is located in Bangkhunthien district.It is the only one district in Bangkok which is located adjacent to the Gulf of Thailand with only 5 Km. stretch seaside.You have to take 5 minutes boat to get there because no road pass through.
At "Saen Tor" community, you can enjoy cockle picking, cooking Thai local seafood and other activities i.e.kayaking. At the salt farm, you can experience sea salt harvesting and natural sea salt feet spa by walking in the sea bed with your bare feet.
Things to prepare for the trip
All sun protections i.e. hat, cap, sun screen, sun glasses, sandals or watchable shoes. If you would like to try cockle picking, please bring clothes, shampoo, shower gel and towel and a plastic bag for wet clothes with you.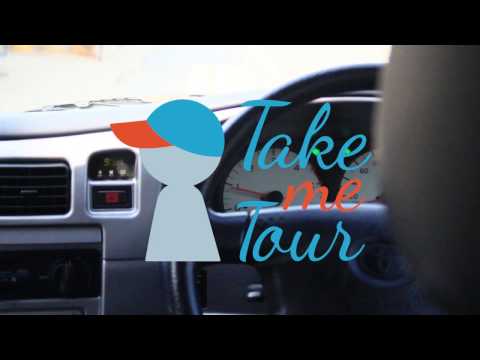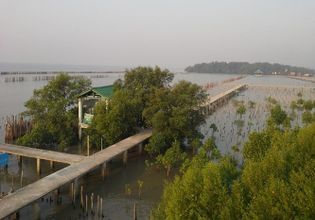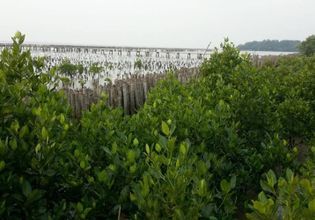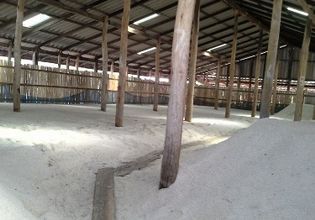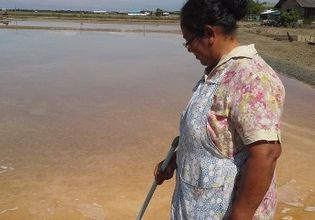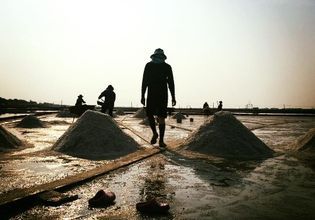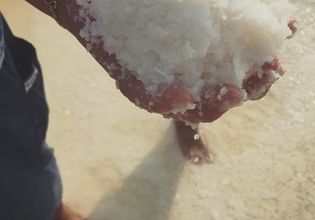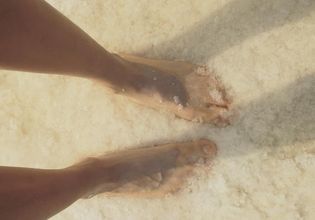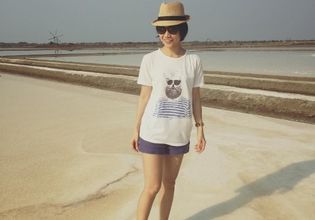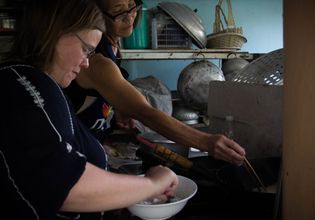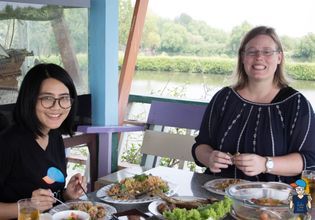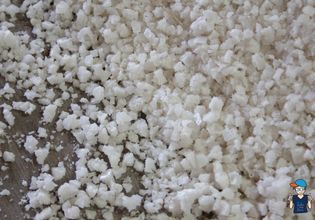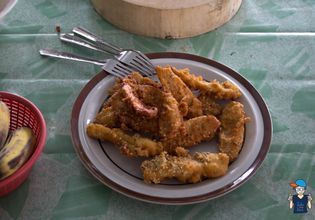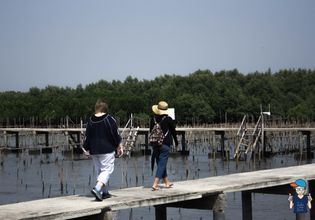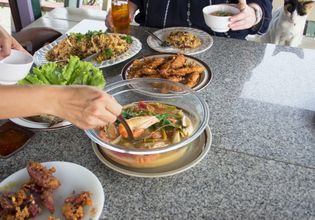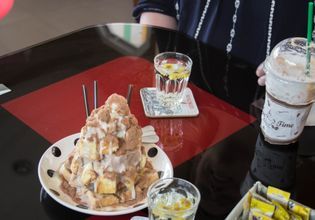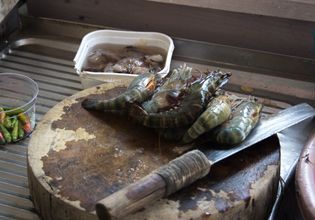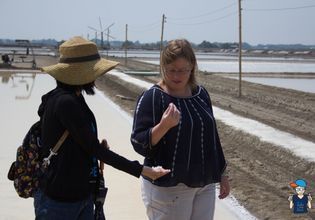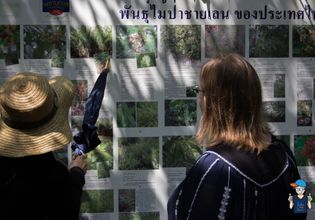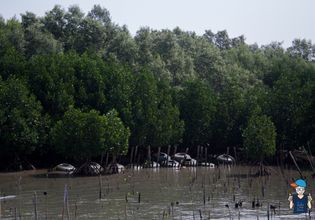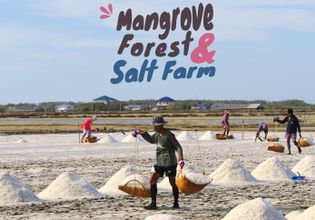 Itinerary
Meet up at BTS Station (Wutthakat)
Arrive Mangrove forest and enjoy the view gulf of Thailand and mangrove forest ecologoy
Arrive the salt farm, have a walk in salt farm, learn how salt can be created, take picture with a traditional salt storage. Enjoy tea, coffee and shopping organic young sea salt from the origin place.
Arrive the pier and take boat 5-10 minutes to Saen Tor community. You can enjoy a nice view of the mangrove forest along the canal
Arrive Auntie Sim's place, enjoy cooking workshop, kayaking, and cockle picking.
Leave Saen Tor to the pier
Arrive Wutthakat BTS station
Price condition
Meals are included. (Note that alcohol is excluded).
Transportation fares are included.
Admission fees are included.

Shannon
Simple Relaxing Adventure
While I love Bangkok, sometimes you need to get away from the bustle of the city. This trip met that need perfectly. Hansa has done an amazing job working with local families to help give you a glimpse into what it is like to live on the coast. From cockle picking at the fisherman village, walking in a local family's salt farm, or photographing the incredibly charismatic mudskippers in the mangrove forest. This perfectly paced trip will allow you the escape to a little-visited corner of Thailand and leave you refreshed for the next step in your journey.

laurinda
Excellent Local Experience!
Hansa and her Hubs brought us to a local mangrove and showed us the grassroots efforts in marine conservation. A burdensome and lonesome job that only one uncle is undertaking right now. With in-depth knowledge, they explained to us what has been done and what more needs to be done to ensure the sea does not enroach inland. It was an eye-opening experience and we went away knowing more about what sustainable way of using bamboo to protect the mangrove sapling from the waves' destruction. A trip to the local salt farm brought us much insights into the salt industry's diversity in distribution, products and seafood. Without Hansa's explanation, we are none the wiser! The highlight of the trip definitely is the cockle picking at auntie's house. It is a little enclave of salt farm only accessible by boat. There, we had swell of a time stepping in mud, feeling for cockles and picking them with our toes! As a non-cockle diner, I never knew how cockles were farmed or picked. This trip gave me a first hand experience of picking cockles and eating them with a special homemade seafood sauce. An indelible impression :) Overall, a great way to spend the day hanging out, having conversations with locals and learning more about Thailand and the salt industry. And there's no one better than to hang out with Hansa and hub who are superb and funny conversationalists!

emilytlh
That's awesome!
The trip with Hansa was really a good experience that won't let you down! She is very helpful and cheerful all the way. We had been to mangrove, salt farm, and later had the best lunch we ever have in Bangkok... prepared by lovely local salt farmer family. And..ya they cook for you the cockles, which was really fresh and big, I just like it!
Over all the trip was really great and you won't regret. + 5 more travelers have enjoyed the local experience with Hansa
Load more