From Sea to Table : A Day as A Fisherman, Mangrove Forest & Salt Farm
Private Car
Bangkok
This trip, you will have an experience as a fisherman, in organic seafood cooking workshop, walking with your bare feet in the salt farm and the panoramic view "Gulf of Thailand" at the mangrove forest.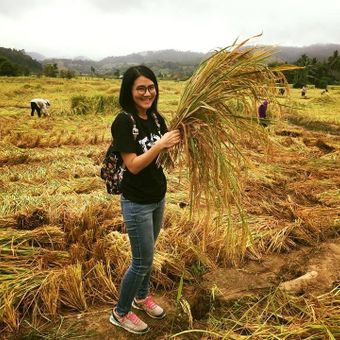 FAQ
If you are looking for a peaceful seashore place with no road and enjoy organic seafood in Bangkok, here is a hidden jewel even local Thai people find it hard. Both "Saen Tor" and salt farm are the real agriculture lives that you can touch.
"Saen Tor" community is located in Bangkhunthien district.It is the only one district in Bangkok which is located adjacent to the Gulf of Thailand with only 5 Km. stretch seaside.You have to take 5 minutes boat to get there because no road pass through.
At "Saen Tor" community, you can enjoy cockle picking, cooking Thai local seafood and other activities i.e.kayaking. At the salt farm, you can experience sea salt harvesting and natural sea salt feet spa by walking in the sea bed with your bare feet.
Things to prepare for the trip
All sun protections i.e. hat, cap, sun screen, sun glasses, sandals or washable shoes. If you would like to try cockle picking, please bring clothes, shampoo, shower gel and towel and a plastic bag for wet clothes with you.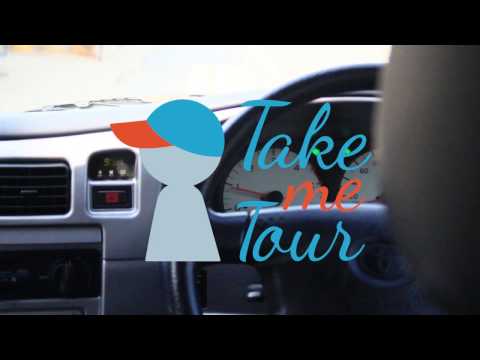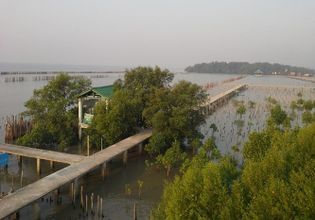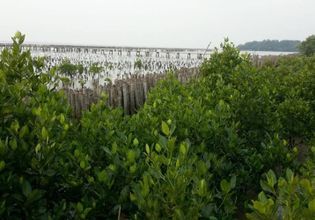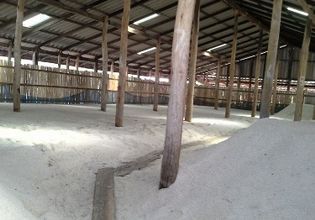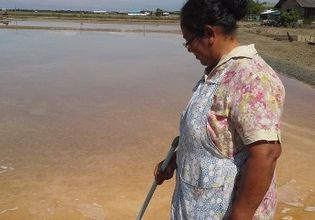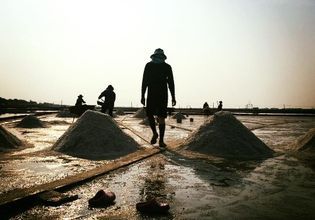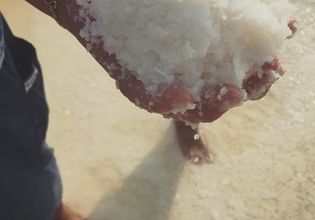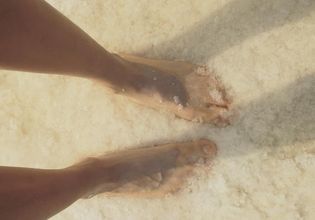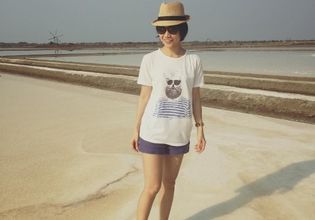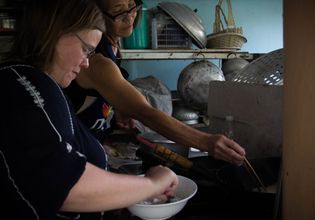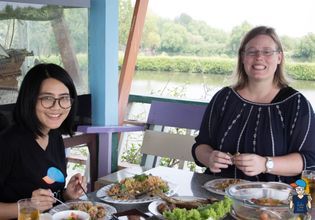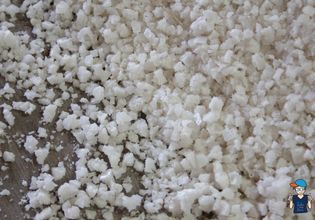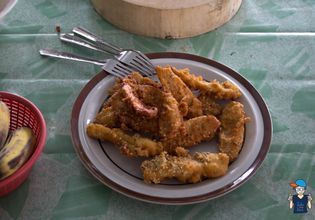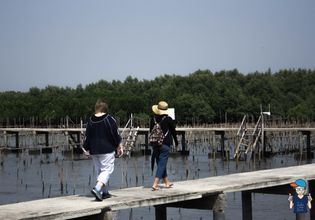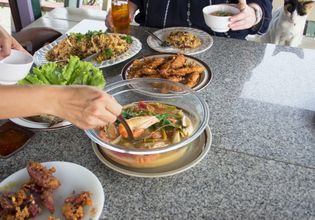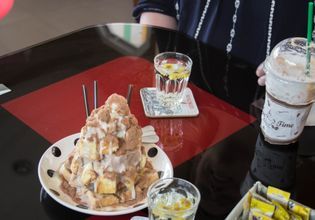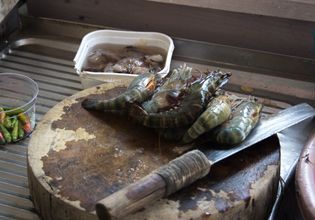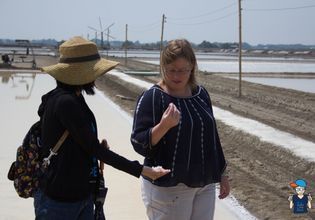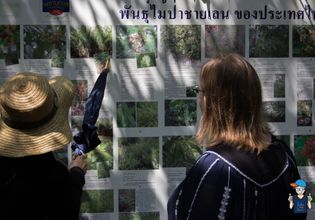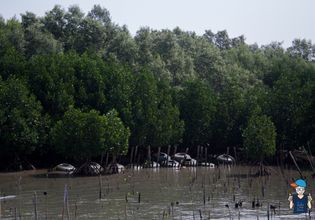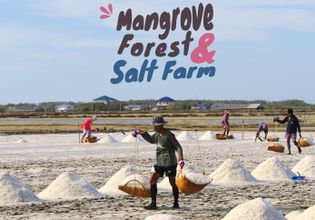 Itinerary
Meet up at BTS Station (Wutthakat)
Arrive Mangrove forest and enjoy the view gulf of Thailand and mangrove forest ecologoy
Arrive the salt farm, have a walk in salt farm, learn how salt can be created, take picture with a traditional salt storage. Enjoy tea, coffee and shopping organic young sea salt from the origin place.
Arrive the pier and take boat 5-10 minutes to Saen Tor community. You can enjoy a nice view of the mangrove forest along the canal
Arrive Auntie Sim's place, enjoy cooking workshop, kayaking, and cockle picking.
Leave Saen Tor to the pier
Arrive Wutthakat BTS station
Price condition
Meals are included. (Note that alcohol is excluded).
Transportation fares are included.
Admission fees are included.