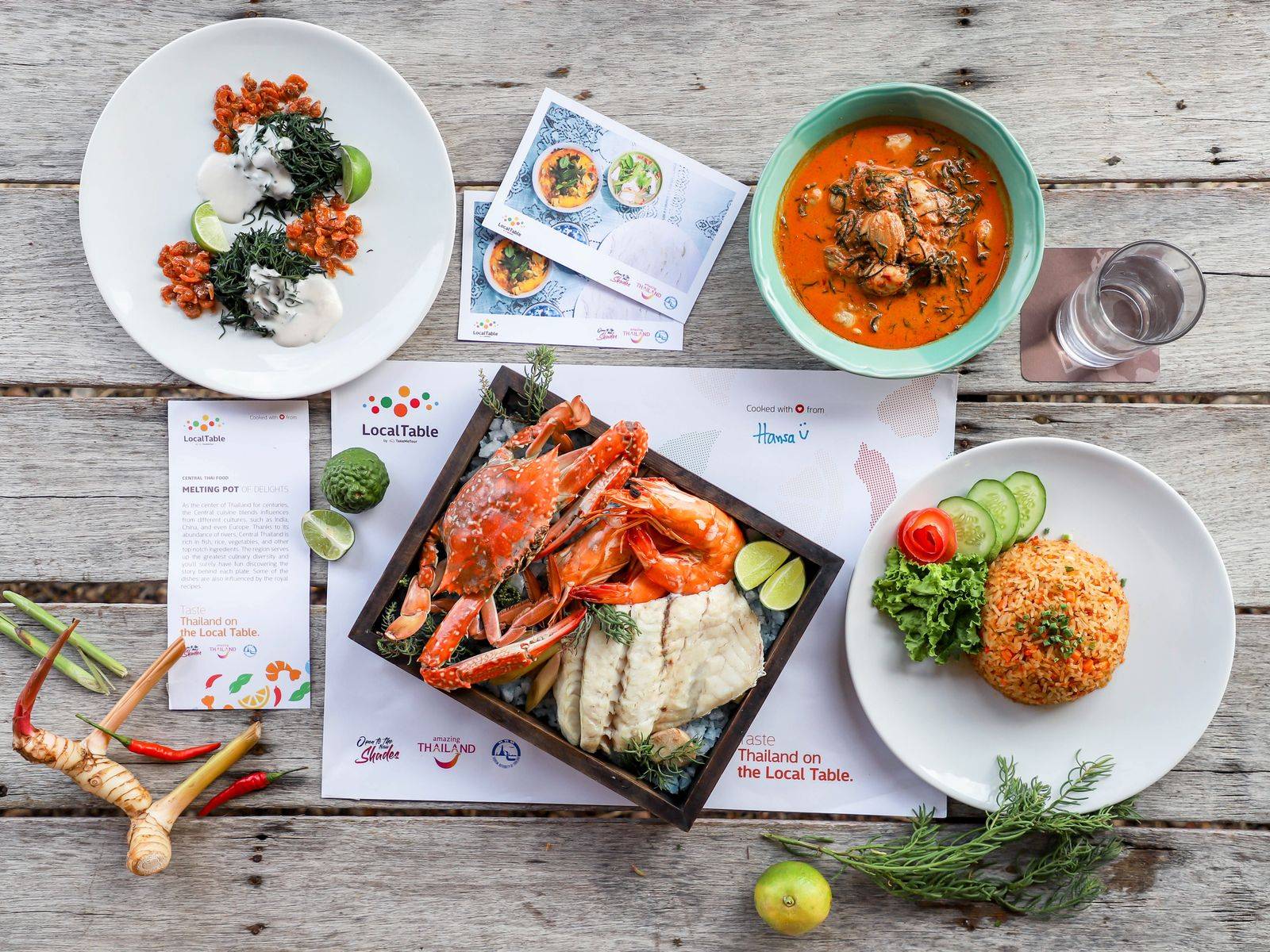 Discover the Secrets of Salt and Savor Homemade Seafood at Salt Farm
---
Visit Bangkok's mangrove forest, home to a variety of birds and also mudskippers. Then we'll go to a local salt farm, where you'll meet salt farmers, discover how salt comes to be and taste home-cooked lunch made from top-notch salt and fresh seafood

Menu
Seepweed Leaf Salad with Sauteed Dried Shrimps

Salt-Baked Seafood

Spicy Seafood Dipping Sauce Fried Rice with Crab Eggs

Seepweed Leaf Curry with Clams
Remarks
Seasonality
All menu items are subject to seasonal availability.
Allergies/Restrictions
Please always inform your Local Expert of your food allergies and dietary restrictions.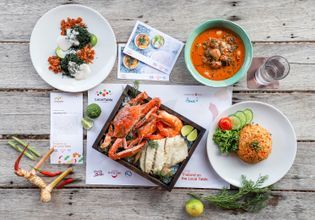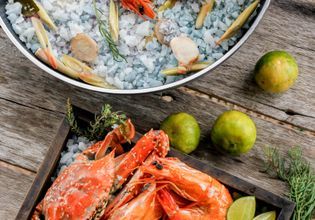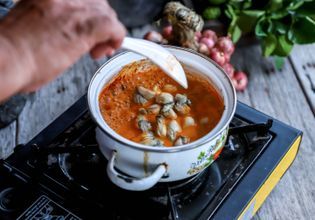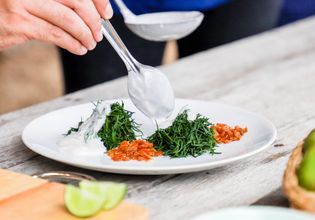 ---
itinerary
09:00
Meet up at Wutthakat BTS Station
10:00
Arrive at the mangrove forest. Enjoy the tranquility while spotting birds and other creatures along the way.
11:00
Arrive at the salt farm. Meet the friendly salt farmers and we'll take a walk in the salt farm. See a traditional salt storage, learn how salt is made and shop other salt products made by the locals.
12:00
Enjoy homemade lunch made from fresh seafood, salt and a rare vegetable.
14:00
Arrive at Wutthakat BTS Station
---
Trip Conditions
Physical Strength Required
---
Price Conditions
Transportation fares are included.
Admission fees are included.
More details about price conditions
---
FAQs
Why this trip?
If you are looking for a peaceful seashore place, experience salt farm local life and enjoy organic seafood , here is a hidden jewel even local Thai people find it hard. Salt farm is a kind of the real agriculture lives that you can touch.
How local is it?
"Khok Kam" is a small community located in Samuthsakorn province. It is the place where you can learn how mangrove forest and ocean relate to salt farm, sea food and sea shore ecology system.You'll see local people leave together with mangrove & sea.
What makes it unique?
At the salt farm, you can experience sea salt harvesting and natural sea salt feet spa by walking in the sea bed with your bare feet. You also can try seafood and local plant menu which can be grown in brackish water.
Things to prepare for the trip
All sun protections i.e. hat, cap, sun screen, sun glasses, sandals or washable shoes.
---
All Countries
All Countries
Japan (2)
Malaysia (1)
Singapore (2)
Thailand (1)
United States (3)
An amazing experience!
Today's experience at the mangrove forest and salt farm was both informative and amazing. My favorite part was the incredible seafood lunch with dishes made from local herbs and vegetables that I've never had before. If you're looking for a quick getaway from Bangkok and you enjoy delicious, fresh seafood then this tour is for you!
Paul M.
United States
|
September 9, 2018
Thank you Paul!! We were very happy spending a day with you and Anna too 😊

Really engaging!
Hansa was really patient and meticulous during the trip, where she even accommodated to my lateness (around 15minutes), prepared snacks for me on the ride (which she told me to bring everything home afterwards), she also prepared bottles of water during the ride and etc, it really goes to show the effort and care she takes in every trip!
Hansa was also into a bit of eco-tourism or eco-friendly activities so if you are a green person, take this trip with her and I'm sure that you will have a lot of things to share and talk about!
First stop was the mangroove forest, where they support mangroove planting too! So perhaps you can try asking if you wanna do it there! Took a lot of beautiful pictures here and the fresh air brought in by the sea breeze was simply serene. Then we went to the salt farm, where we managed to see a few salt farms with salt starting to crystallize in it! The view here was also breathtaking and stepping into the saltwater farms was well, an experience that you'll like!
Last stop, when we went to this elderly couple's fish farm, I simply love the couple, they were so hospitable, friendly and lovely too. The food cooked here was amazingly fresh, sweet and delicious! But do take note, even if you haven't tried anything before, i.e. blood cockles, just give 1 a try and don't judge the food by appearances! I polished almost everything on the table and took home the leftovers that I couldn't finish and finished it at home.
Lastly on our way back, Hansa brought me to this coconut store, and I swear by my life, the coconut water from this store, was the best that I'd ever had in my life. The sweetness, nuttiness and refreshing flavour of the water, is simply a to-die-for. So anyone taking this tour must must must definitely ask Hansa to bring you there!!

Serene N.
Singapore
|
July 30, 2018
Dear Serene,
Thank you very much for your nice review. I was very happy to spend a day with you. You are also a green person. Wish we could meet up again 😊

Fun and delicious
The mangrove forest is fascinating, the salt farm offers great photographic opportunities, and the local meal was one of the tastiest I've had in Thailand. And cockle-picking was a unique experience - really fun and unlike anything I've ever done! Both Hansa and our lunch hosts were delightful people.

Paul C.
United States
|
January 16, 2018
+ 7 more travelers have enjoyed
the local experience with Hansa
More Reviews