Sunset in Golden Mountain
Bangkok
Bring you to one of the most famous temple in Bangkok. Visit the 'way to heaven' at the top of golden mountain which contains the some part of Buddha's relics. After the sunset, try the local foods nearby the temple.
FAQ
They will know the real sense of Thai temple and Buddhism through the local Thai people.
They will have chances to ask the monks in the temple about the history in this place. They will understand the insight of the temple and belief which they cannot find on the tourist guide or google.
The trip is compact and focus only one place and the area nearby. But they can see a lot of perspective of the life in Bangkok from the temple to local food within 4 hours. The trip can be flexible. I can bring you to try local foods and dessert.
Things to prepare for the trip
please bring some water because we will climb up to the top of golden mountain!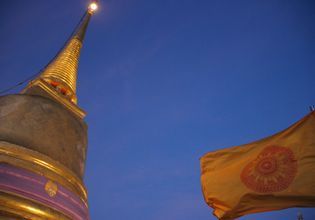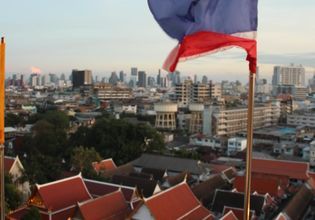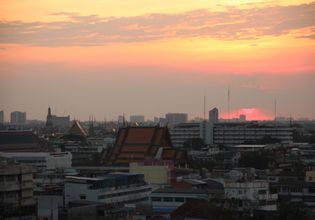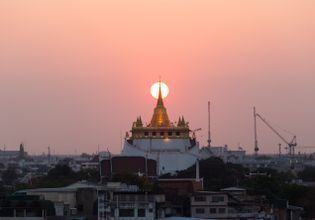 Itinerary
Meet up at BTS Station (Siam)
Visit the 'Golden Mountain' temple.
Tell the story about the mural painting inside the temple. See the sunset on the golden mountain and visit the top of the mountain which contain some of Buddha relics.
After that we try local foods and dessert nearby the temple.
Take Taxi or public transportation back to BTS Siam Station
Price condition
Transportation fares are included.
Admission fees are included.