Experience Chinese Culture along Bangkok's Riverbanks and Tour Tha Din Daeng Market
Bangkok
The Second Chinatown street (Tha Din Daeng Market) is not a famous tourist attraction but it is a real local market and real local people live here. Most people who live in Tha Din Daeng still conserve their unique tradition of Chinese lifestyle.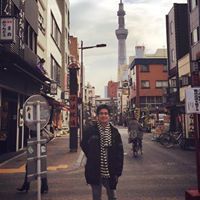 FAQ
Check out the different local communities on the other side of Chao Phraya river, try different local street foods and dessert, and explore around historical places.
Very much indeed. Each place is really special and non-touristy. Let me show you around ;)
Unlike other trips in Bangkok City, we will explore different local communities that are on the other side of Bangkok's CBDs.
Things to prepare for the trip
Umbrella Sunblock A bottle of water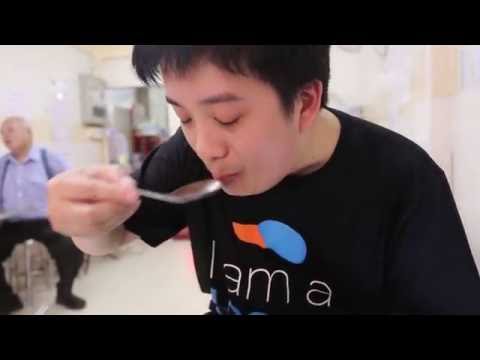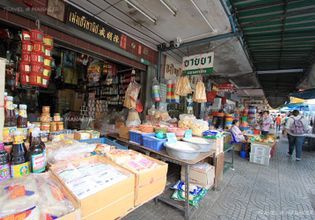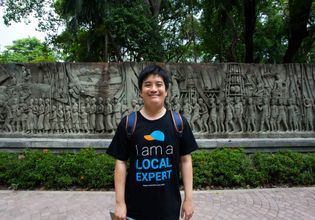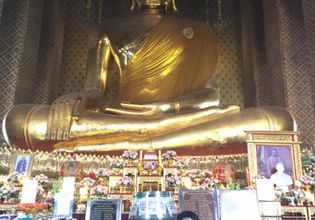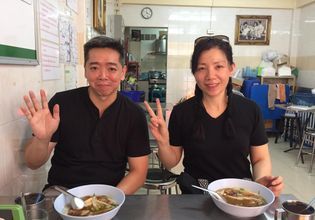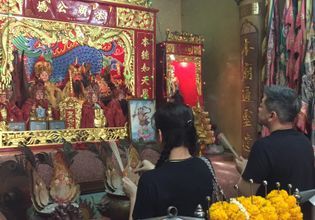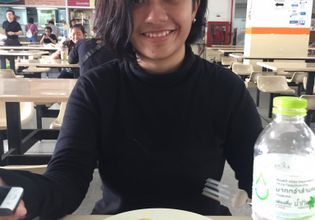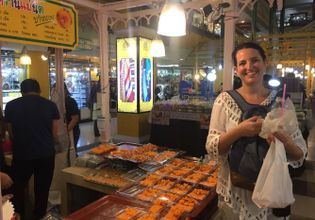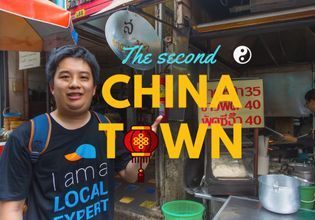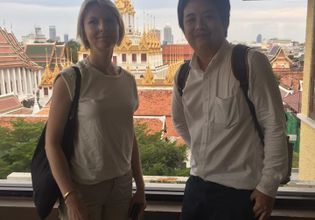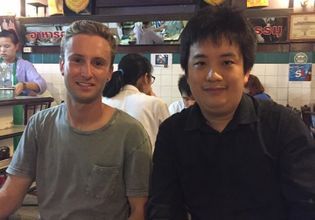 Itinerary
Meet up at our meeting point
- BTS Station (Krung Thon Buri)
- Hotel lobby (in Bangkok area)
Walk through a local alley to Tha Din Daeng and explore the local community , pay respect at the local shrine.

Try different local street foods (Have a lunch here) in Tha Din Daeng Market ( little China town ) and visit a fresh market.
Pay respects at Wat Kalayanamitr Varamahavihara (The biggest buddha in Bangkok) , Santa Cruz Church (Kudi Jeen) and observe the cross cultural community nearby a temple ( Buddhist - Muslim - Christian - Chinese ) then take ferry boat to Flower Market
Flower Market & Yodpiman riverwalk The Heritage mall
Walk through Memorial Bridge ( Saphan Poot ) and visit Flower Market and walk around "Pak Klong Talad" and "Yodpiman Riverwalk" and take a boat to Tha Pra Chan Pier
Arrive at Tha Pra Chan pier, photograph the riverside view, and have a dessert at Thammasat University canteen

I will bring you to skytrain or hotel
The travel time will be about 30 - 60 minutes due to traffic condition.
Price condition
Transportation fares are included.
Admission fees are included.
Meeting point
- Hotel Pickup in Bangkok Area


lam
Cool, nice and delicious
Charles did quite a good job on introduce me around with local place....which as per promised no tourist place at all....how lucky am i get to visit the exhibition about the late king~ of cuz not to mention about the local food that he brought me to....is reali nice of him....who also brought me to find the mookata pot which i think im not able to make it without him...charles is so thoughtful, always make sure i do feel enjoy and relax during the tour..will definitely recomm3nd to my friends around who coming to bkk sooner or later.

Dmitri
Truly local experience
I booked a tour on a very challenging date: both river and lots of streets in the centre were closed. Fortunately Chawana handled it great and adjusted the tour to make the most of it. Sophie
Nice visit
Chawana was very friendly and efficient. I would not have been to visit all these wonderful places without his knowledge of the city and most efficient way to go from one place to another without losing time.
Thanks to him I could see the most beautiful temples but also non touristic places (in particular a local market where we had a delicious lunch and where I was the only tourist).
As he says himself, he is not a profesionnal guide but a local friend showing you his city. This is exactly what it was. + 1 more travelers have enjoyed the local experience with Chawana
Load more