Visit Bangkok Old Town & Do Thai Massage From Where It Was Invented
Bangkok
You have a busy schedule and have only half-day left to explore Bangkok? This is the trip for you! I'll show you around Bangkok old town, temples, street life + do Thai massage from where it was invented (Wat Pho). We will end the day with Thai food.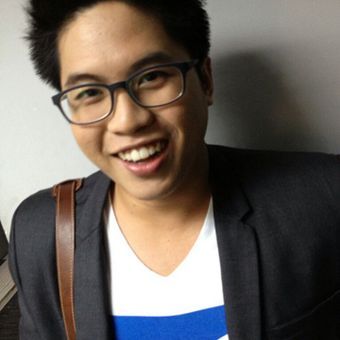 FAQ
You will enjoy the MUST-visit attractions of Bangkok (ranging from Grand palace, Wat Pho, original Thai massage, authentic Thai dinner) in just half-day. This is the best way to spend your limited time in Bangkok.
Imagine yourself getting a Thai massage from where it was invented. This should speak itself on how local is it. I'm also a native Bangkokian, born and raised here!
It's the combination of local places, local people, local stories in your limited half-day time!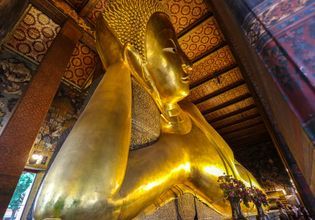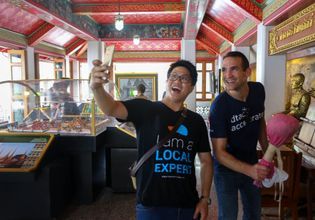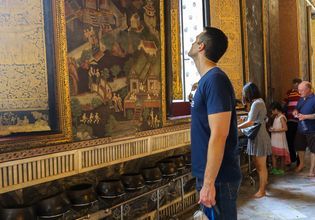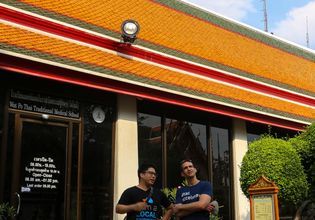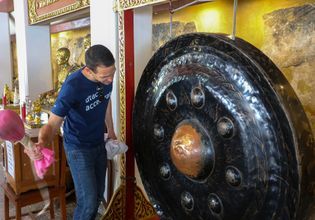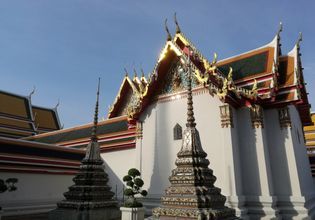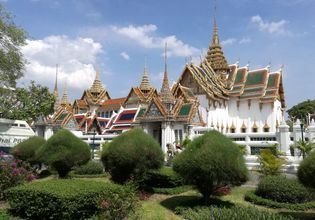 Itinerary
Meet up at our meeting point
- Hotel lobby (in Bangkok area)
- BTS Station (Any Station)
- MRT Station (Any Station)
- Airport Rail Link Station (Any Station)
Start heading out to the Grand Palace & Wat Phra Kaew. Please make sure to have a lunch before. So we make the most out of your time!
Move to the next temple, Wat Pho (the largest reclining buddha.) It's also the origin & the home of Thai massage.
Get a truly authentic Thai massage from the professional. You can select between full body or foot massage.
Heading to "Tha Maharaj", a shopping arcade where you can enjoy the riverside view while sipping a nice cup of coffee & observing a sunset.
Grab an truly authentic Thai dinner (Royal recipe) from my favourite restaurant, White Flower Restaurant.
Price condition
Meals are included. (Note that alcohol is excluded).
Transportation fares are included.
Admission fees are included.
Meeting point
- Hotel Pickup in Bangkok Area

Airport Rail Link Station

Robert
Enthusiasm personified
Meeting arrangements were perfect. Taro (Amornched) was attentive and full of local information for both our trip and our 30km homeward journey, where he kindly organised our taxi. I had queries regarding a subsequent trip, and Taro displayed considerable patience in assisting me with that too. (Which thanks to him, ran smoothly as well). Chinatown Streetfood with Taro is 100% recommended by both me and my wife.

Marcel
Fantastic and yummy tour through Bangkoks streets
Amornched at first kindly postponed the tour by one day as my plane arrived way too late.
The next evening he guided me through various street stalls and patiently explained and suggested different street food outside of and in Chinatown... what a yum experience.
As a finishing highlight Amornched showed me a small music-bar, where we ended the tour with a local drink.
I can highly recommend to take the "Secret Street Food & Best of Chinatown Foodie Tour" when in Bangkok!

Scott
If you are looking for a local & authentic experience in Thailand, TakeMeTour is where to go.
It's so local. The place has no name. Unless you know it's there, you can't find it. It was amazingly delicious in the place where I wouldn't have found it myself. I can personally tell you, this is local! If you are looking for a local & authentic experience in Thailand, TakeMeTour is where to go. + 3 more travelers have enjoyed the local experience with Amornched
Load more