Explore Doi Inthanon National Park to See Sunrise at Highest Spot of Thailand and Mae Ya waterfall
Private Car
Chiang Mai
The best area for trekking which is the highest mountain in the whole of Thailand. Enjoy trekking 3.6 km. at Kew mae pan nature trail.Visit two Pagodas (King Rama IX and Queen).Visit Hmong market.Relax at Wachirathan and stunning at Mae Ya waterfall.
FAQ
Private flexible trip to "The Roof of Thailand", Doi Inthanon National Park covers an area of 482 km² in Chiang Mai province north of Thailand. The park is part of the Himalayan mountain range. Avg.Temperature 3-8°C. in winter season.
Things to prepare for the trip
Jacket, Long pant, Rain coat, Sunscreen, Sunglasses, Repellent spray, Camera, Binoculars, Boots or trekking shoes, Swim suit, Towel, Cloth for change(If you need). #I provide : - Breakfast+Lunch+Water - Entrance fee - Trekking fee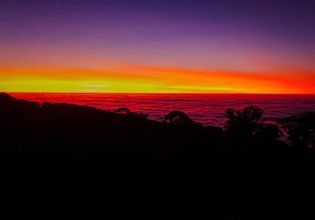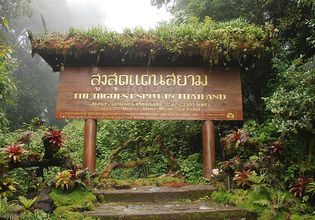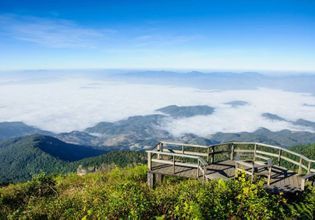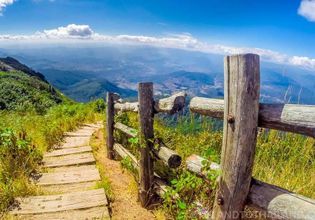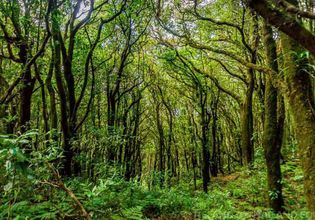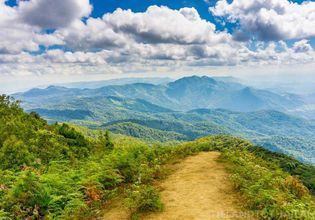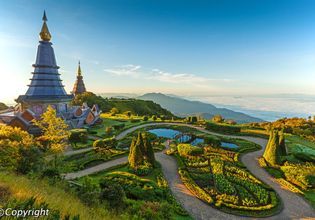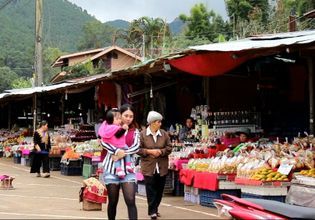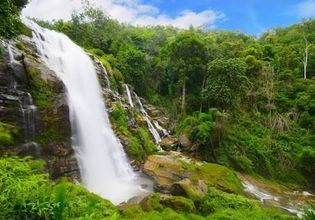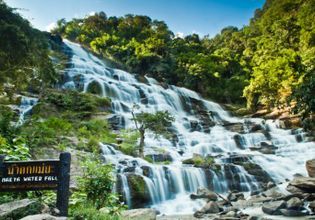 Itinerary
Meet up at our meeting point
- Hotel lobby (in Chiang Mai area)
- Airport (Chiang Mai International Airport)
- Bus Terminal (Chiang Mai Provincial Arcade Transport Station)
- Railway Station (Chiang Mai Railway Station)
Arrive at Kew mae pan view point. Have a breakfast (provide sandwich with milk or fruit juice) and wait sunrise.
Drive to highest spot in Thailand 2565 meter above sea level. Take picture aroud there and have a break with fresh arabica coffee. Then trekking at Angka nature trail about 340meter where you will see forests with rare plants and birds.
Start trekking. Ang Ka is classified as a evergreen forest with a specific feature from the typical a peat bog appears in the middle of the area. The temperature is low all year. Inhabitet of some rare plants and wildlifes indigenous to this ecosystem.
Drive back to Kew mae pan and trekking at Kew mae pan nature trail about 3.2km. (2-3hours) through the beautiful green forest, passing giant Rhododendrons, waterfalls and streams which leads to a cliff where you can enjoy breathtaking mountain views.
Have lunch at Kew mae pan view point. (Provide thai northeastern food such as roasted chicken or pork, thai northern sausage, papaya salad etc.)
Drive to Pagoda. These temples were built to honour the 60th birthday anniversary of King Bhumibol Adulyadej in 1987, and the 60th birthday anniversary of Queen Sirikit in 1992, respectively. Visit the garden to see beautiful scenery and take a pictures.
Drive to Hmong hilltribe market. Shopping for handmade products, temperate vegetables, flowers and freshly picked fruits from tribal sellers dressed in colourful embroidered costume.
Drive to Wachirathan falls. The waterfall is the second major waterfall on the way up Doi Inthanon national park . This one is an impressive and powerful waterfall falling and lighter flowing in the dry season but full in May through september.
Drive to Mae ya waterfall is the biggest and the most beautiful waterfall in Doi Inthanon National Park, Chiang Mai Province. With a height of over 260meters.The fresh water splashes down over 30 tiers of rocks and boulders into small clear pools.
Arrive at Mae Ya waterfall and walk from car park 600meter. Then you will stunning with the biggest waterfall in Chiang mai. You can relax and swim at this waterfall.
Time to say goodbye Doi inthanon.
Price condition
Meals are included. (Note that alcohol is excluded)
Transportation fares are included.
Admission fees are included.
Extra expense you should prepare
Pick up outside Chiang Mai extra charge 300bath/trip. Your pocket money, alcohol drink.
Meeting point
- Hotel Pickup in Chiang Mai Area

- Chiang Mai International Airport

- Chiang Mai Provincial Arcade Transport Station

- Chiang Mai Railway Station