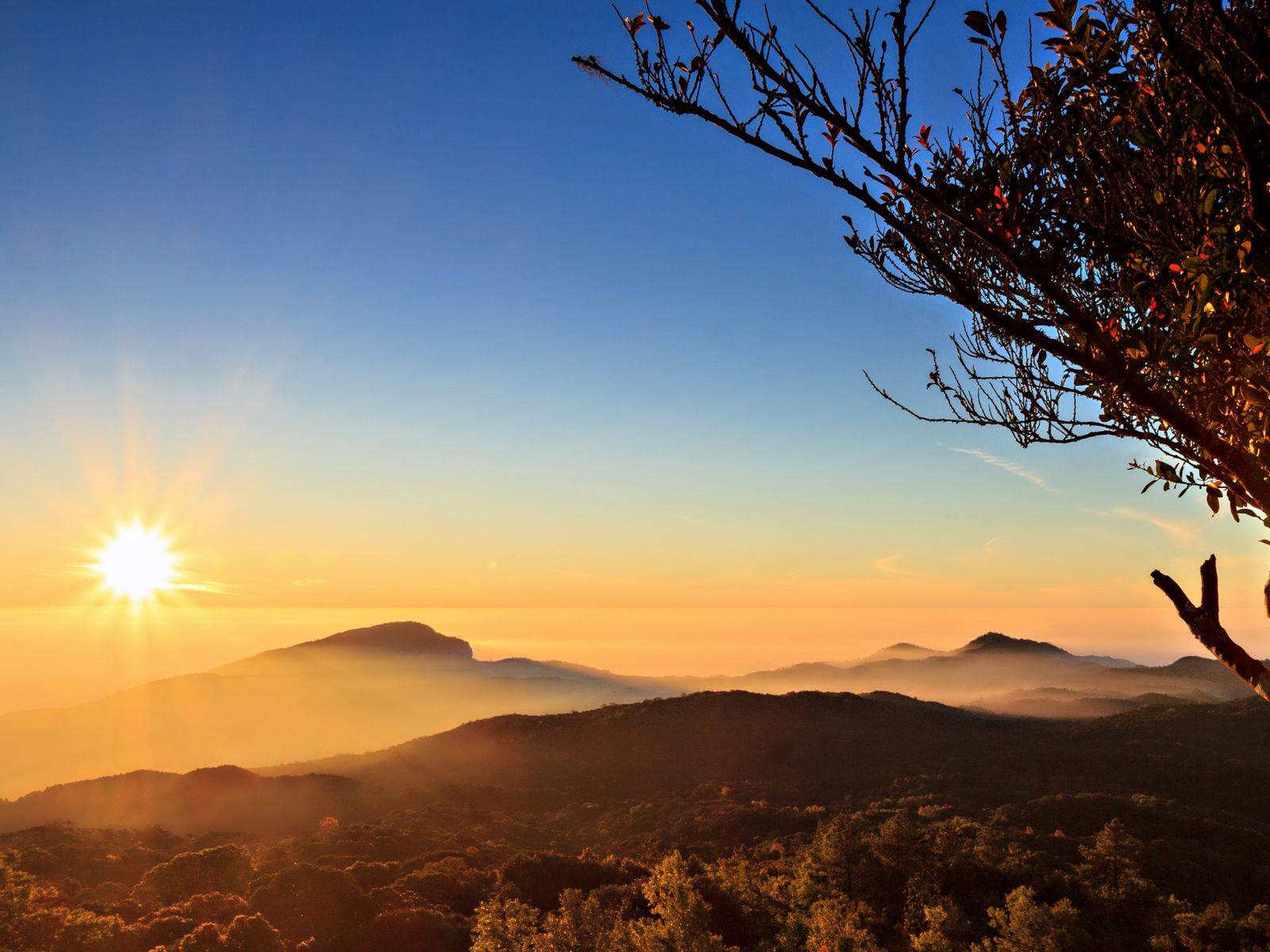 Explore Doi Inthanon & Mae Ya Waterfall to See Sunrise at the Highest Spot in Thailand!
---
The best area for trekking which is the highest mountain in the Thailand. Enjoy trekking 3.6 km at Kew Mae Pan nature trail. Visit two Pagodas (King Rama IX and Queen). Visit Hmong market and relax at the stunning at Mae Ya waterfall!
---
itinerary
04:00
Meet up at our meeting point
- Hotel lobby (in Chiang Mai area)
- Airport (Chiang Mai International Airport)
- Bus Terminal (Chiang Mai Provincial Arcade Transport Station)
- Railway Station (Chiang Mai Railway Station)
06:00
Arrive at Kew Mae Pan Viewpoint and have some breakfast, (Sandwiches with milk or fruit juice are provided) and wait for the sunrise!
07:30
Drive to highest spot in Thailand, which is 2,565 meters above the sea level! Take pictures around there, and have a break with fresh Arabica coffee. Then, trek at Angka nature trail (340 meter +) where you will see forests with rare plants and birds!
08:30
Start trekking. Ang Ka is classified as an evergreen forest with a specific feature from the typical a peat bog, which appears in the middle of the area. The temperature is low all year. Rare plants and wildlife are indigenous to this ecosystem!
09:30
Drive back to Kew Mae Pan and trek at the nature trail for about 3.2km (2-3hours) through the beautiful green forest, passing giant Rhododendrons, waterfalls and streams which leads to a cliff where you can enjoy breathtaking mountain views!
12:00
Have lunch at Kew Mae Pan viewpoint! (Northeastern food such as roasted chicken or pork, Thai northern sausage, papaya salad, etc. are provided!)
13:00
Drive to the Pagoda! These temples were built to honor the 60th birthday anniversary of King Bhumibol Adulyadej in 1987, and the 60th birthday anniversary of Queen Sirikit in 1992, respectively. Visit the garden to see beautiful scenery and take pictures!
14:00
Drive to Hmong hill tribe market! Go shopping for handmade products, vegetables, flowers and freshly picked fruits from tribal sellers dressed in colorful embroidered costumes!
14:45
Drive to Wachirathan Falls! The waterfall is the second major waterfall on the way up Doi Inthanon National Park. This one is an impressive and powerful waterfall, which is lighter flowing in the dry season, but in full flow in May through September!
15:30
Drive to Mae Ya Waterfall, the biggest and the most beautiful waterfall in Doi Inthanon National Park in Chiang Mai! With a height of over 260 meters, The fresh water splashes down over 30 tiers of rocks and boulders into small clear pools! Enjoy!
16:15
We arrive at Mae Ya Waterfall and we'll take a 600 meter walk from car park! Then, you'll be stunned with the biggest waterfall in Chiang Mai! You can relax and swim at this waterfall if you'd like!
18:00
Time to say goodbye to Doi inthanon!
19:30
Return you to your hotel in Chiang Mai city! I hope you enjoyed my trip!
---
Trip Conditions
Vegetarian Food Available
---
Price Conditions
Transportation fares are included.
Admission fees are included.
More details about price conditions
---
FAQs
Why this trip?
Private flexible trip to "The Roof of Thailand", Doi Inthanon National Park covers an area of 482 km² in Chiang Mai province north of Thailand. The park is part of the Himalayan mountain range. Avg.Temperature 3-8°C. in winter season.
Things to prepare for the trip
Jacket, Long pant, Rain coat, Sunscreen, Sunglasses, Repellent spray, Camera, Binoculars, Boots or trekking shoes, Swim suit, Towel, Cloth for change(If you need).

#I provide :
- Breakfast+Lunch+Water
- Entrance fee
- Trekking fee
---
Meeting Points
Hotel Pickup
- Hotel Pickup in Chiang Mai Area
Airport
- Chiang Mai International Airport
Bus Terminal
- Chiang Mai Provincial Arcade Transport Station
Railway Station
- Chiang Mai Railway Station
---
All Countries
All Countries
Belgium (1)
Canada (9)
Denmark (4)
Finland (2)
Germany (3)
India (2)
Ireland (1)
Italy (2)
Korea (South) (1)
Malaysia (1)
Netherlands (4)
Philippines (2)
Russian Federation (1)
Singapore (4)
Thailand (2)
United Kingdom (2)
United States (23)
Viet Nam (1)
Dan K.
Denmark
|
October 15, 2018
Sunset mountain waterfalls
A great way to experience Doi Inthanon and the surrounding area, starting with a very beautiful sunset view from the mountain, shared with many locals. Then we went to the top, saw a small memorial, had a very interesting short hike in the evergreen forest followed by a visit to two pagodas built in honor of the previous king and queen. Then we had three visits by car to different waterfalls, each one breathtaking and great in its own way. We had plenty of time to explore each place, setting the pace on our own but with the local expert Kanda showing us around and sharing her knowledge of the places and making sure we got all the best spots for pictures. One trail was closed so we had to abandon that hike, but instead we visited a nice garden with flowers and birds. Of course seeing so much required some driving but there was planned an appropriate number of breaks including places carefully picked for good coffee which we greatly appreciated. Kanda was a very open and friendly guide welcoming all questions on Thai culture and always making sure we had water, sun screen etc. we highly recommend this trip to others.
Dan K.
Denmark
|
October 15, 2018
Dan K.
Denmark
|
October 13, 2018
Elephant waterfall excellent
A great experience with meeting, feeding and washing a nice and friendly elephant. A good lunch and great fun with climbing up and down the beautiful waterfall. Lin, the local expert, was very friendly, helpful and knowledgeable on the trip and Thai culture. Overall a very enjoyable experience.
Dan K.
Denmark
|
October 13, 2018
Soraya H.
Belgium
|
September 20, 2018
Unforgettable an experience amazing
With Kanda it was a very fun trip.. the hold us lots about the cultures and the elephants.. she was much fun to hang around with and the meal was very nice to. An wonderfull experience
Soraya H.
Belgium
|
September 20, 2018
+ 65 more travelers have enjoyed
the local experience with KANDA
More Reviews